If you're anything like us, 2016 will likely be remembered as the fastest, most draining year in our short life on Earth.
With that in mind, we're wishful 2017 will be a period dedicated to slowing down, better managing our time, and appreciating our surroundings, each other, and gifts from Mother Nature. How about you? Well folks, it seems our prayers are already being answered, with the birth of the Coast's newest bespoke initiative—The Gathering Table.
The brainchild of two wonderfully talented local ladies, Samantha Ashlee of The Botanical Kitchen and Cindy Hamrey of Nest & Nettle—and in partnership with Lauren Lance of The Borrowed Nursery—The Gathering Table will be a monthly series of super intimate and lovingly orchestrated long table luncheons. And we think we're already in love…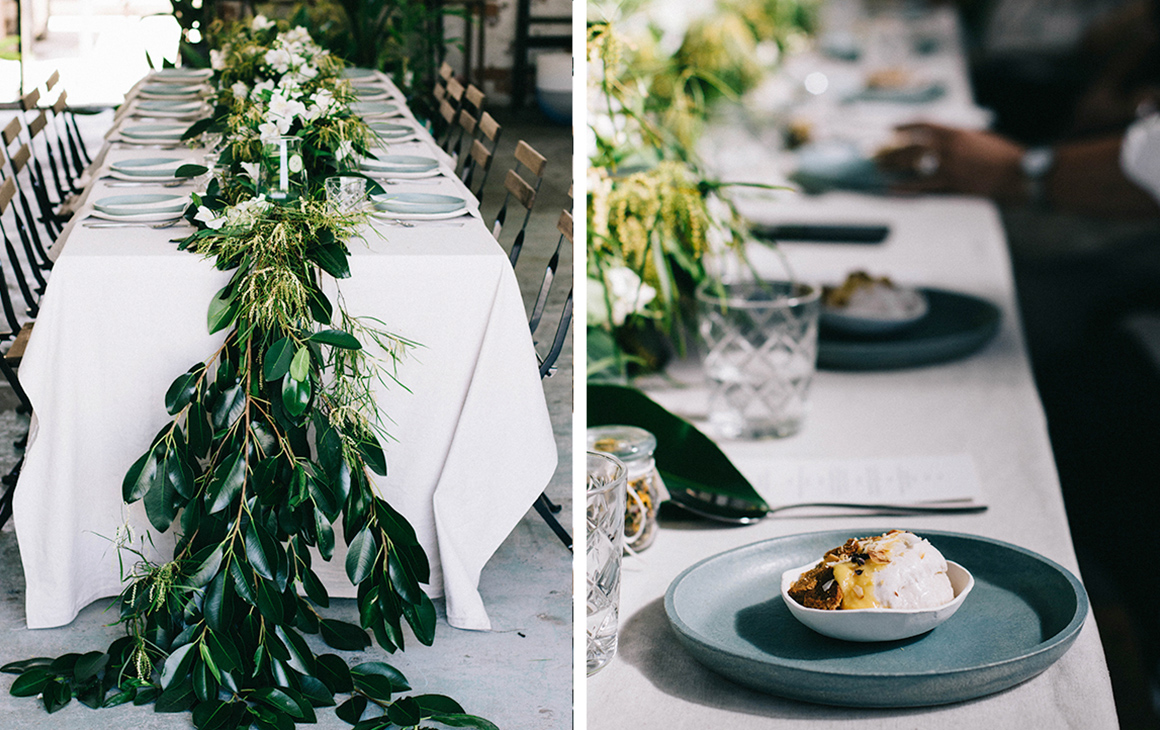 Picture those whimsical dining settings you've lusted over on styling blogs, Instagram, and in bridal mags, and you're half way there. With the help of green thumb Lauren, the ladies will be staging a beautiful 20-seat luncheon inside this vintage Mermaid Beach potting warehouse. But wait, as The Gathering Table will be oh so much more… In fact, after snapping a few subtle keepsake photos of the swoon-worthy backdrop, we reckon you should leave your phones tucked neatly inside your handbag.
Samantha and Cindy are pouring their hearts into creating a warm and welcoming environment that'll draw like-minded individuals together to converse, laugh, share stories and dreams, over a seasonal feast prepared with nourishing, plant-based ingredients. Yep, it's all about valuing the simple things that we rarely take the time to honour and respect in our hectic lives.
Want a little teaser of the incredible meals you'll encounter at The Gathering Table? Then feast your eyes on the culinary skills of Samantha and The Botanical Kitchen. Together with Cindy, they've both been absolutely blessed with wizard-like prowess in the kitchen, though more so from a deeply rooted connection with food and how it can bring us all together. Hang around long enough, and their passion will rub off on you too.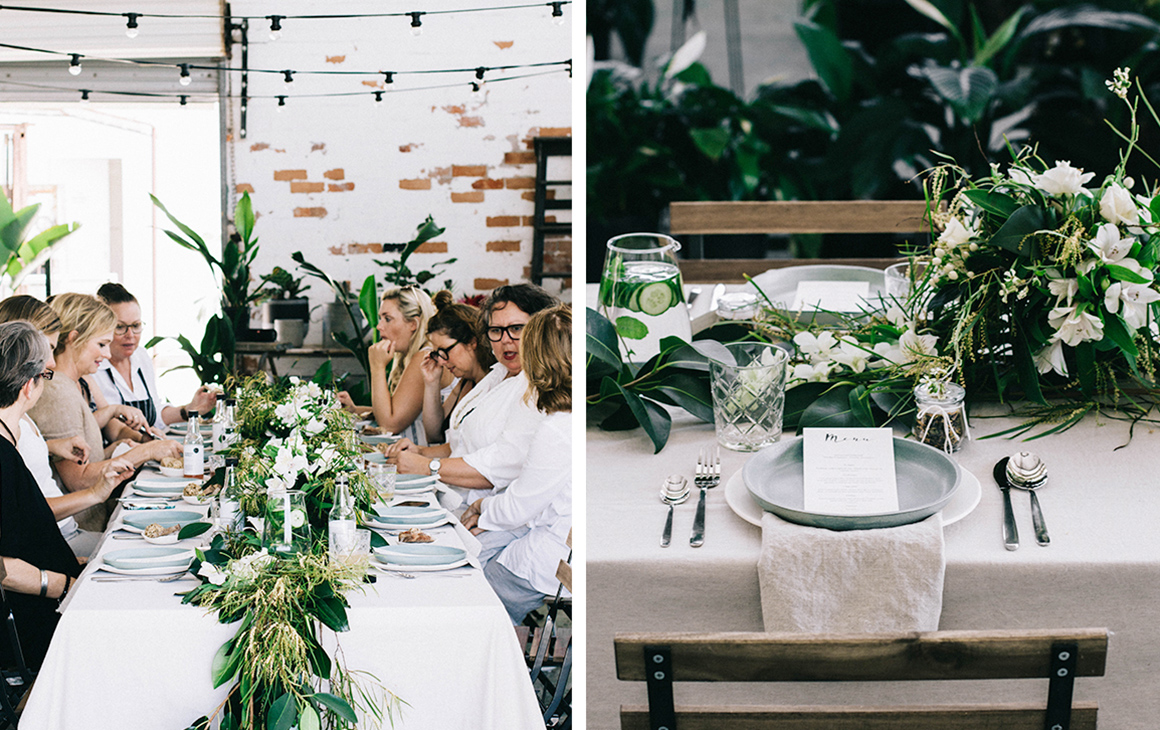 Drawing other local talents to the lunch table, you'll get to try kombucha elixirs from The Probiotic Kitchen, and run your fingers over handcrafted tableware by Thrown by Jo and one-of-a-kind pottery by Pink Wheat Creative. Intrigued yet?
Enchanted open-to-the-public events that are slowly popping up around the Gold Coast (think: Feast Under A Tipi and Marketta Long Lunches) are adding some serious depth to the culinary renaissance we've been experiencing of late. If we didn't love where we live already, each new addition such as The Gathering Table gives us all the more reason to never leave.
From the moment we stepped inside The Borrowed Nursery's new space late last year, we've been eager to experience our first tailored event, so we're honoured to be joining the inaugural Mid Summer Gathering on January 22! Unfortunately January's tickets are now sold out, though they'll be back again in February and March so jump onto the website to register your interest for the coming months. You're in for an extra special treat, promise.
Where: The Borrowed Nursery, 42-44 Cronulla Avenue, Mermaid Beach
Details: Tickets $110; luncheons will be held the fourth Sunday of each month (26th February and 26th March)
Book: Via their website
Photo Credit: Samantha Ashlee for The Botanical Kitchen