Another new year, another set of resolutions.
As soon as the ball drops, we go full steam with the all-too familiar promises of #missiongetfit #washboardabs #summershred. So before those fitspo goals start to fade for another year and the distractions begin to set in (did someone say wine?), we suggest you get down to the Gold Coast's newest fitness facility, IRON ZUU.
IRON ZUU is an evolution of the original fitness regime, ZUU and now incorporates free weights with its signature animalistic moves. Born right here on the Gold Coast almost a decade ago, the world-famous ZUU training method will have you addicted after just one sweat-sesh with the boys.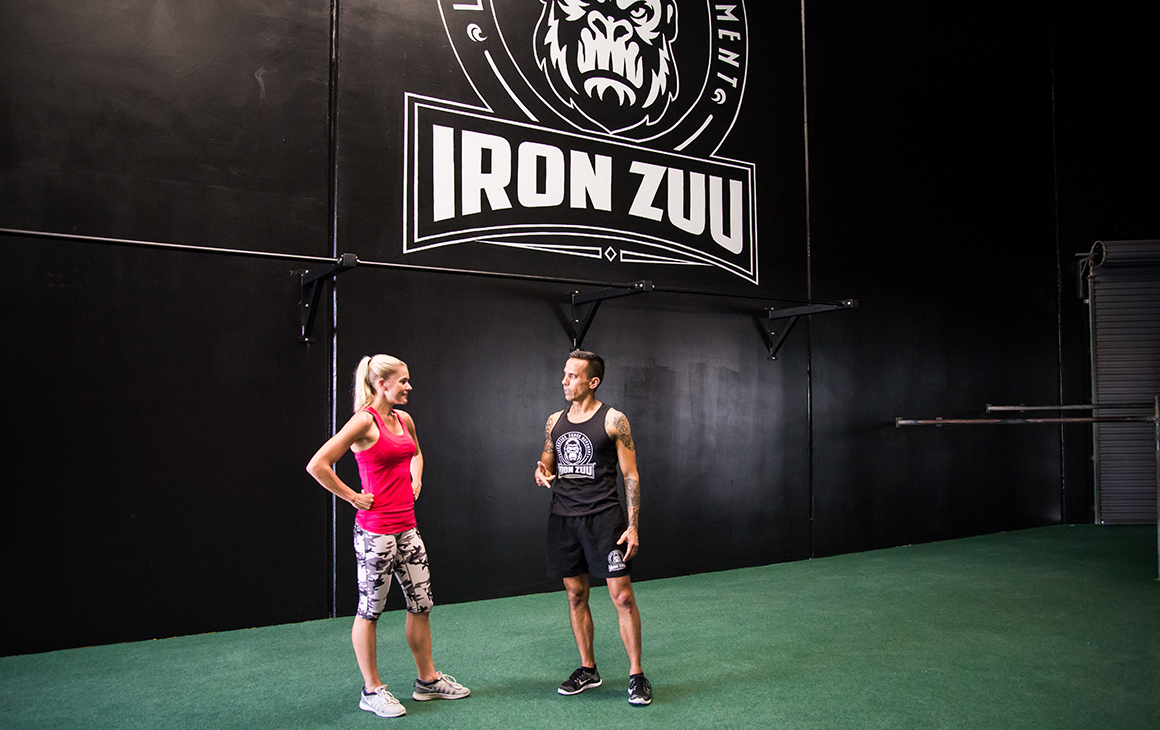 Based in West Burleigh, aside from a few racks of free weights, you'll notice there is no fancy gym equipment at IRON ZUU. Founder Nathan Helberg explains that while his brainchild ZUU is a high intensity and serious fat burning form of exercise, his main focus was to develop a training style that embraced range of movement, one that would mimic the natural movements of the human body and complement the way we were built to move, all while helping to prevent injury. And burn a lazy 1,000 odd calories in the process… I am totally up for that.
Rivaling the CrossFit craze, IRON ZUU is not only known for its addictive workouts, but also the camaraderie that is built within your group. After one session at IRON ZUU, boom, you are part of the family. Support and motivation are integral parts of pushing you through a tough workout session, and there is no shortage of that here. If it's good enough for elite athletes and the armed forces, it's good enough for me!
Here's how my first IRON ZUU sesh went down.
The standard protocol before any fitness class is the warmup. Cool, no dramas. Piece. Of. Cake. For the first 20 seconds. Then I realised there wasn't going to be any cake. MY QUADS WERE ON FIRE. Sixty seconds down, it hit me. I've got 59 minutes left of this and my legs are trembling, my arms are about to fall off, and I can't feel my face. And we were still in the warm up. HALP!
Now, let me introduce you to Bear Crawls. If you're familiar with this muscle quenching, ball-breaking, but seriously good-for-you exercise, then you already know the dealio. It hurts, but pain is beauty, amiright? Bear Crawls are just what you picture them to be: hands to the floor, head down, bum up. I had done these before, but turns out bear crawls can also be done in reverse to target the shoulders (yep, it worked), and is equally as tough.
Support and motivation are integral parts of pushing you through a tough workout session, and there is no shortage of that here.
Next up is the Gorilla. Similar situ to the Bear Crawls, but now coach Nath is asking me to sweep my feet to either side of my grounded hands. Remember those bullfrog jumps you used to do in the front yard when you were a wee lil' kid? Like that. Gravity does not agree with me on this one. Then, we are straight into Frogs; basically a graceful twerk, if there is such a thing. Starting in a squat position, you press your knees out wide with your elbows, and send that booty up to the sky, and back to your heels. And again, and again for 30 seconds flat. OH MY THIGHS. Stop whining. Keep squatting.
By now, my two inner voices want to strangle each other, but with the coaches pushing me, I keep going. Remember that camaraderie I mentioned earlier? If it wasn't for the boys yelling in my face (politely, ofc) to keep it going, then I would have been done, hightailing outta there in the first 10 mins. Between each set, we all "get a touch". Before your mind goes to the gutter, let me elaborate. The ZUU philosophy encourages "togetherness" and by giving a quick slap on the back or a sweaty high five to those nearest to you, it helps us all get through the next stint. Sort of like a universal acknowledgement of "we are all crazy for being here so let's embrace it, people!"
Somehow I managed to get through the Hale Hindum, Rock Press, and the Kick Sit (you'll have to experience these yourself) and finally, I heard those three words we all yearn for at the end of an intense workout. WE ARE DONE. My heart was racing, muscles twitching, and I was DRIPPING with sweat (and I don't normally sweat). I felt undefeated, I made it through my first IRON ZUU class!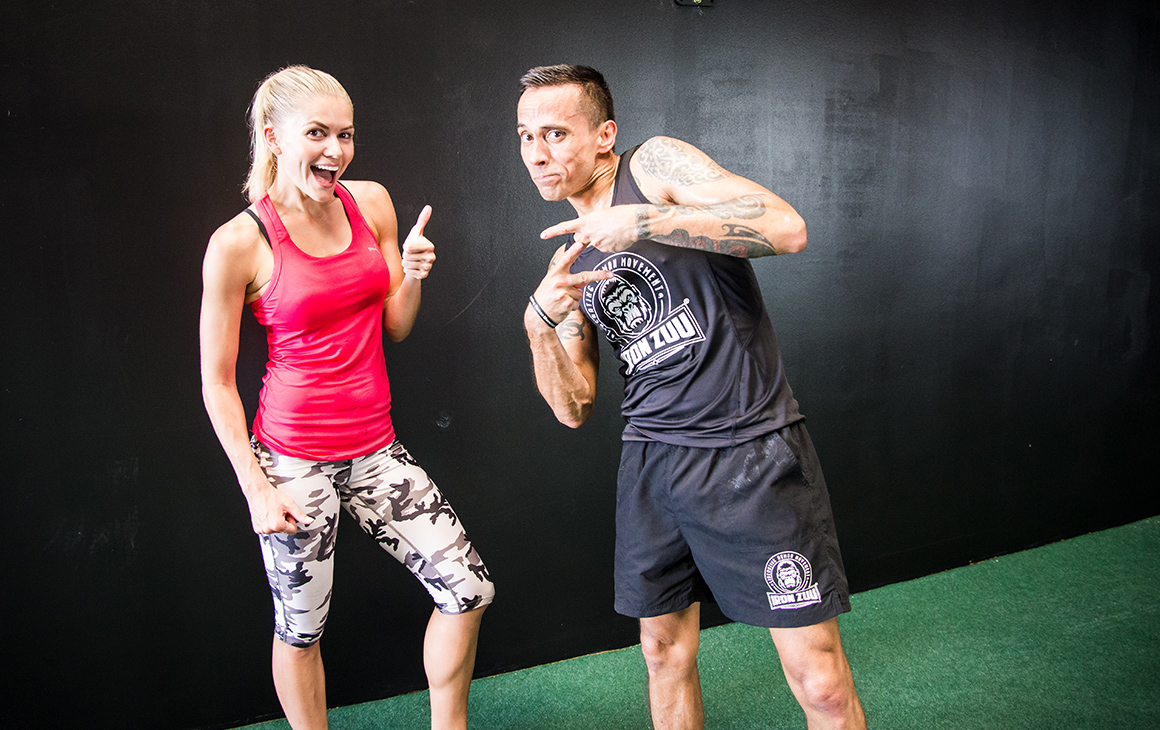 You think you're fit until you try ZUU. It is like no other workout you've done before. Given my running and Pilates background, and my affinity for a high intensity work out, it still hit me for six. And it felt GREAT. Who doesn't love a challenge? And before you think you aren't up for it, just remember their oldest client is a rockin' fit chick in her 80s. No pressure!
The new and improved IRON ZUU facility just launched in West Burleigh and had a massive turnout, as expected. I urge you to go try this Gold Coast-born fitness movement for yourself!
Where: 2/63 Township Drive, West Burleigh
Photo Credit: Brooke Darling for Metropolist