We're lucky enough to be #blessed with a bevvy of incredible local producers here in Victoria. Step outside of your own suburb into the jaw-droppingly beautiful surrounds that lie outside the city's boarders and you'll find everything from cheese makers to whisky distilleries, oyster ice cream (yes, really) to honey mead.
Looking to escape the city for a break AND give your tastebuds a workout? Here are 13 essential foodie experiences to fill your diary .
Cheese. All of the cheese.
Victoria has become a bit of a hotbed of dairy talent lately, which means cheese, and lots of it.
#1: If you're headed east, the award-winning Yarra Valley Dairy is one of our top picks for getting hands-on with everything from freshly made goat's cheeses to aged cheeses that certainly aren't for the faint-hearted! We recommend stopping into Levantine Hill Winery to pick up a bottle of local vino, then doing a cheese tasting and putting together the perfect cheeseboard at Yarra Valley Dairy, where you'll also find quince paste, spiced figs, balsamic onions, cornichons, and local olives.
#2: Going south-west? Get to Timboon Cheesery, where German-style cheeses and quark are the order of the day, as well as cream-topped scones that make the most of the products from local dairy, Schultz Organic Dairy.
#3: If coastal spots are your thing, Drysdale Cheeses in Bellarine Peninsula makes for the perfect cheese pit-stop on your way to Portarlington or as part of a foodie forage along the Bellarine Taste Trail.
#4: And if you're looking to make a weekend out of it, head north to Milawa Cheese Factory And Bakery, which is a stone's throw from Wangaratta. There, you'll be able to taste some of the best French-style cheeses in Australia—baked camembert, anyone?—as well as picking up some freshly baked bread from the on-site bakery.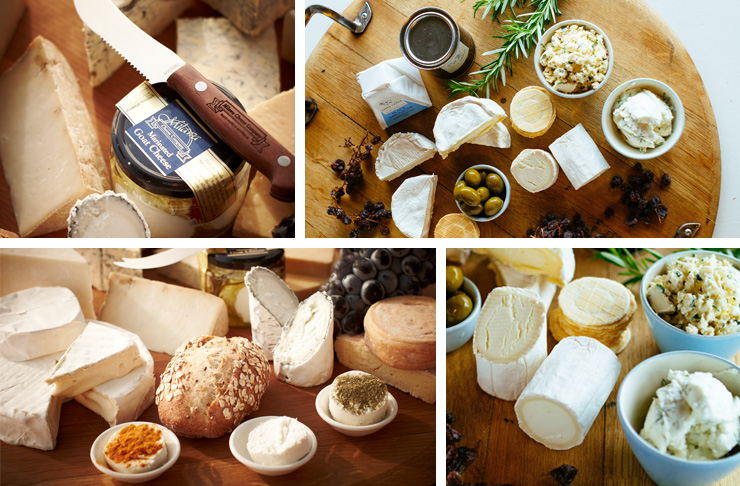 DIY Your Own Chocolate Ravioli & More…
You only have to step into a regional farmer's market to see the quality and variety of the produce that's available right on our doorsteps.
#5: Yering Station Farmers' Market is the first and oldest farmers market in Victoria, making it a wonderful place to start your shopping for a wholesome feast. With everything from fresh veggies to local preserves, hand-made pastas to confectioner's treats (Um, is there anything better than country fudge? No. No, there's not.), this market is an institution that no self-respecting food-lover should pass up the chance to visit. Plan your road trip, pronto.
#6: Starting a rural feast from scratch? Bright cooking school and restaurant, Simone's, is our go-to for learning how to make pastas, sauces and preserves from scratch, including *chocolate* ravioli. Because nothing impresses like an insanely delicious food hybrid you've made entirely yourself.
The Seafood Lovers' Coastal Route
#7: Of course, the Great Ocean Road is a prime spot for seafood. Along the world's most celebrated coastal drive you'll find juicy crayfish at Fisherman's Coop and mouth-watering scallop pies at the Apollo Bay Bakery Scallop. Hey, bring your rod and you never know what you could catch yourself!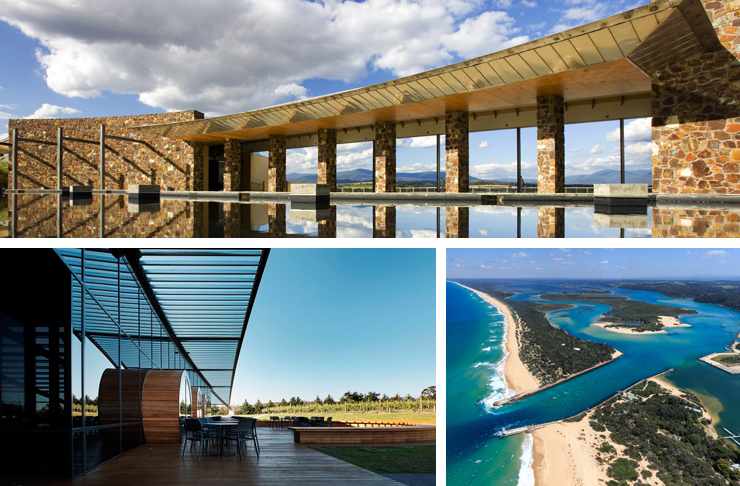 Gin, Whisky, Cider, Beer, Limoncello, and Honey Mead?!
Food is all well and good, but we all need something to wash down all that cheese, chocolate pasta and seafood pies with, which is where these incredible venues come in handy.
#8: Gin lovers, two words: Four Pillars. If you love a G&T, are on the hunt for something special for your drinks cabinet, or simply want to see what a true Aussie gin tastes like, a trip to Four Pillars Gin Distillery's new venue in Healesville needs to be on your 2016 bucket list. With tasting flights that let you try three of the gin guru's best tipples, as well as special experimental releases for tasting, it's a gin lover's paradise.
#9: As for the vodka, whisky and Limoncello fans, your destination of choice needs to be the Timboon Railway Shed Distillery, where you'll find single malts, vodkas and fruit liqueurs galore, with flavours that are largely thanks to the stunning surrounding orchards and farmland.
#10: Beer fiends, our pick of the bunch is Blackman's Brewery, a fantastic new craft venue in Torquay where you will find delicious smoked porters, Belgian-style beers, IPAs and the ideal sunny afternoon lager, served in a cute suntrap of a beer garden. The menu is a cracker for a post-surf feed too...Or any sort of feed for someone that enjoys delicious food.
#11: If you're in need of a drink that you definitely won't find in your local, hop in the car and head to Beechworth, where Beechworth Honey make a truly unique drink: Mead, which is essentially honey wine. Yes, it's delicious as it sounds, which makes it totally worth the drive.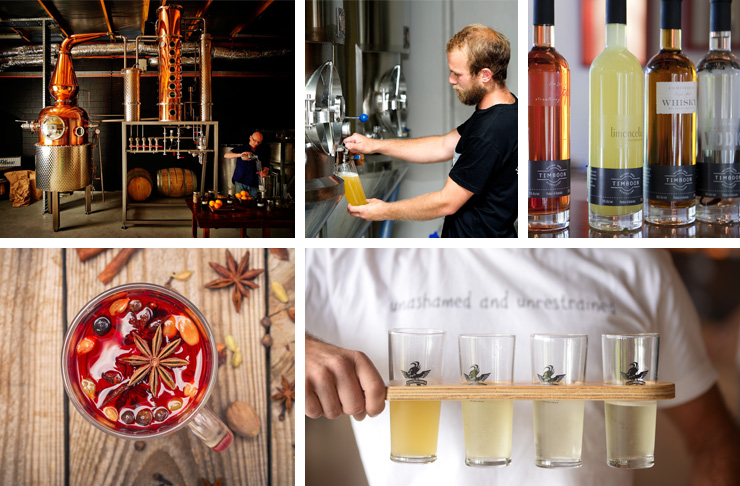 Get Your Hardcore Foodie On At Some Of Victoria's Best Dining Destinations
Unbeknown to some, Victoria's most prestigious creative dining can be found at a handful of paddock-to-plate eateries not just the inner-city names you might think.
#12: Brae restaurant in Birregurra, part of the Otways, only serves kitchen farm-grown ingredients and ultra-local meat, meaning that the chefs are whipping up new dishes on a weekly basis rather than ordering in ingredients from afar. The prestigious eatery works in 12-course degustations that have included oyster ice-cream, and has been awarded three-hat status, so it's definitely for the foodie hardcore rather than those dropping in for a quick bite. Book your foodie retreat and get ready for a locavore rollercoaster.
#13: Port Fairy's Fen (previously The Stag) is of a similar vein with a focus on seafood. Expect local dory and crayfish served with native Australian flavours such as salt bush and finger limes. It's the ultimate weekend getaway date night.
Melbourne's an incredible city, but sometimes we all need to get out of town for a weekend. The Urban List has partnered with Visit Victoria to bring you our Get Out Of Town! series — the ultimate guide to Victoria's rural gems. For more ideas about where to wander in Victoria, click here.
Image credit: Supplied by Visit Victoria