Stop what you're doing and make this immediately! It's a super simple gorgonzola and mushroom pasta recipe that you will become addicted to almost immediately. Don't thank us, thank The Wandering Matilda
---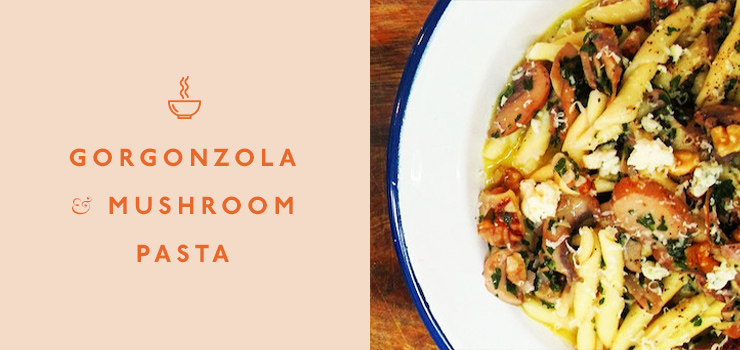 METHOD
Heat the olive oil in a non stick medium sized pan and add your garlic. Fry for 2-3 minutes on a low heat, stirring around.
Add the mushrooms, saute for 10 minutes then pour in 2/3 cup of water and your gorgonzola.
Stir through gently until the cheese has melted and leave to simmer while you get your pasta on.
While your pasta is cooking add the walnuts, lemon juice, sugar, butter, parsley and salt and pepper to your sauce.
Taste and make sure you are happy with the salt/acid balance.
Add your cooked pasta to the sauce and stir around making sure all those liquids are soaked up.
Serve with a little sprinkling of parmesan and eat up!
---
Done with this recipe? How about these buffalo cauliflower tacos with blue cheese sauce next?
Image credit: Holly Nicholls