With everyone keen as mustard to get out and explore regional Victoria now that it's back in play, we've been putting together some excellent road trip itineraries for you to follow and find some of those hidden gems.
Check out these amazing road trips:
This time around we're focussing on the Goldfields region of Victoria, specifically a road trip from the city to Bendigo with all the amazing bits on the way.
Load up the car and get stuck into this one.
Stop One: Woodend
Distance From Melbourne: 55 Minutes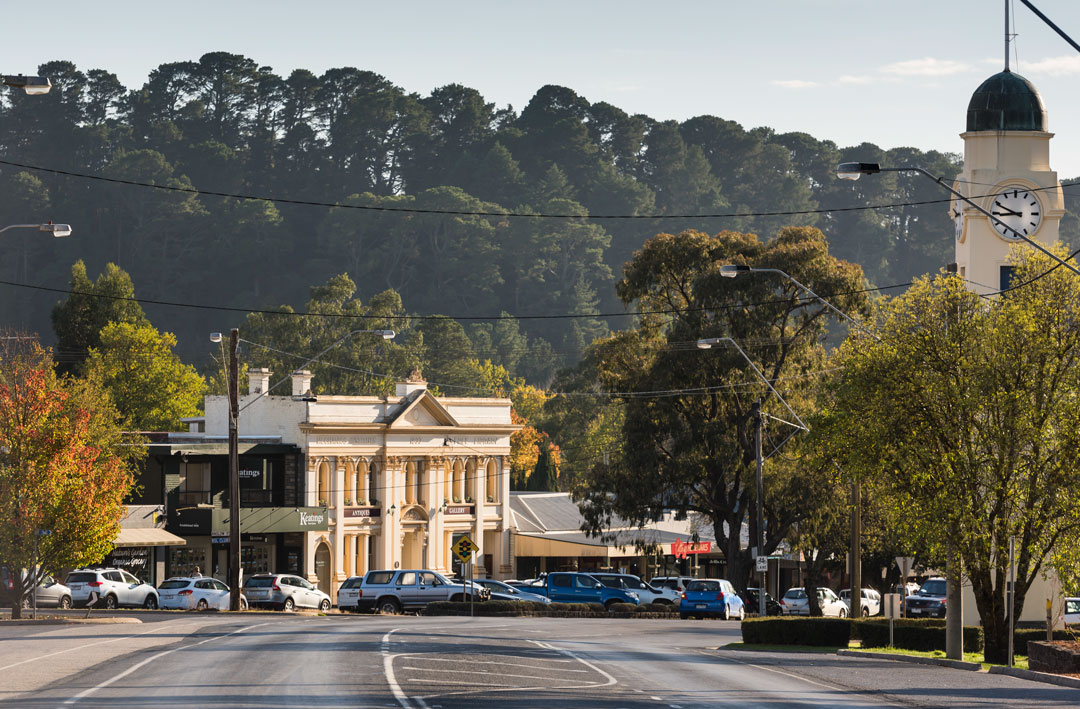 Image: Woodend's Main Street | Rob Blackburn
A few years ago Woodend was bypassed by the Calder Freeway, taking a lot of traffic off the main road through town and turning it back into the quiet, peaceful town it once was.
Woodend is a beautiful village on a wide street with cafes, shops, and tree-lined roads that are beautiful throughout the year no matter the season.
The town is also just a 20-minute drive to the top of Mount Macedon and the Memorial Cross which gives you amazing views of Melbourne and the surrounding area.
In Woodend itself, you'll find great cafes such as Fox In The Chamber, and The Milko, along with renowned independent brewery, Holgate Brewhouse.
Stop Two: Kyneton
DISTANCE FROM MELBOURNE: 1 hour 5 minutes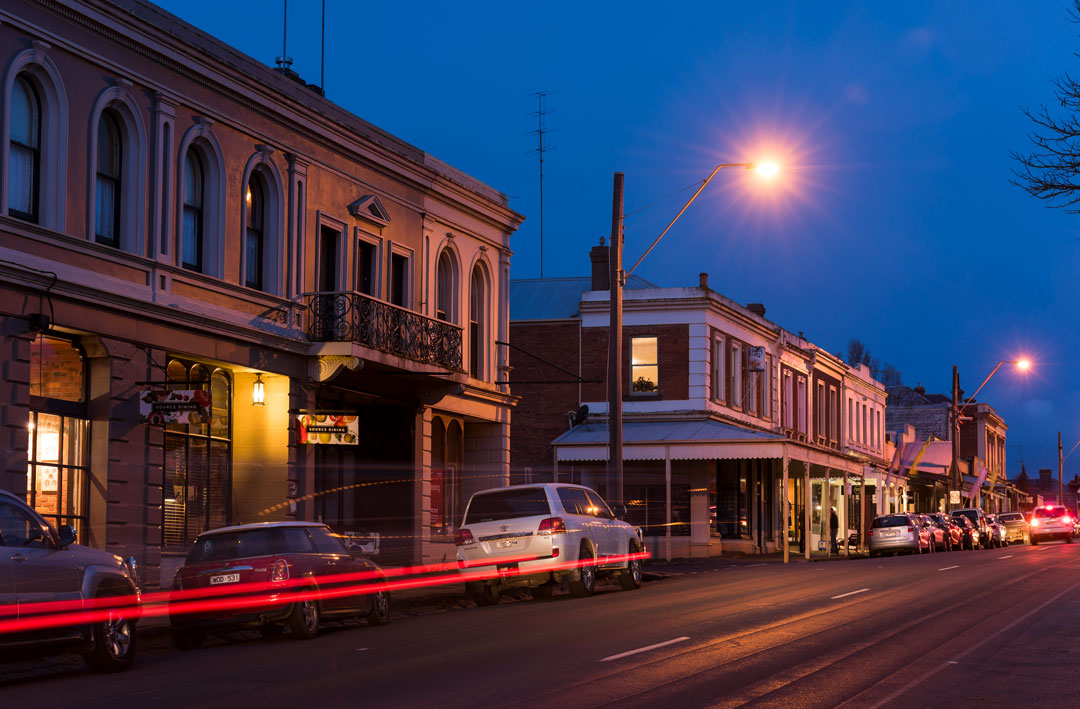 Image: Piper Street in Kyneton | Rob Blackburn
Once you hit Kyneton, you start to see the influence the Victorian gold rush had on the area surrounding the goldfields.
Kyneton's former main street, Piper Street, is lined with heritage buildings and still features cobbled footpaths along the strip.
Piper Street is home to hatted restaurants Source Dining, and Midnight Starling along with spots to stock up on goods for a great meal like Duck Duck Goose & Larder.
You'll also find gin distillery, Animus Distillery further along the street where you can sink into a Chesterfield lounge and sip on their small-batch brews. The Kyneton Farmers Market also takes place on Piper Street in St Pauls Park, it runs the second Saturday of every month.
Stop Three: Castlemaine
DISTANCE FROM MELBOURNE: 1 Hour 30 Minutes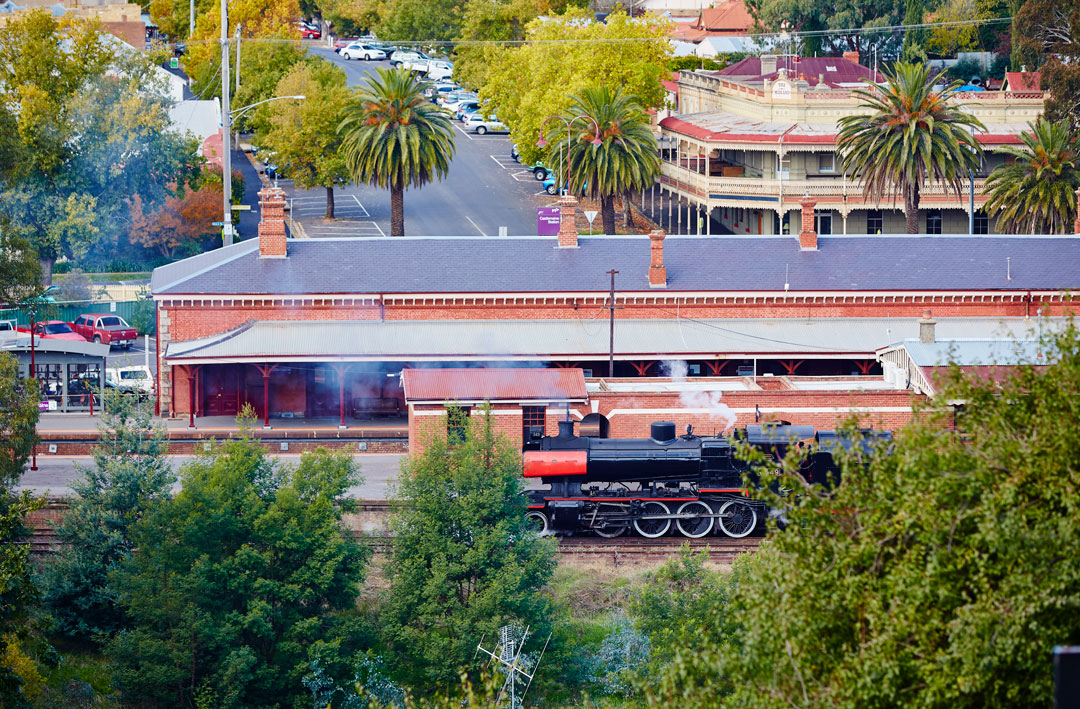 Image: Victorian Goldfields Railway | Michelle Jarni
Castlemaine is an area where companies are still prospecting for gold in areas between the town and Chewton.
If the mood takes you, you can do some gold prospecting of your own in the area at the Castlemaine Diggings National Heritage Park, just remember to pick up a miner's right beforehand.
In Castlemaine, you'll find great places to eat such as Peddling Pastry, Johnny Baker, and Fig. Check out The Mill, a collective of businesses that sell vintage wares, served great food, pour beers, and many more. Check out all of the residents here.
Don't miss a trip on the Victorian Goldfields Railway, a journey from Castlemaine all the way through to the historic town of Maldon.
Stop Four: Bendigo
DISTANCE FROM MELBOURNE: 1 Hour 50 Minutes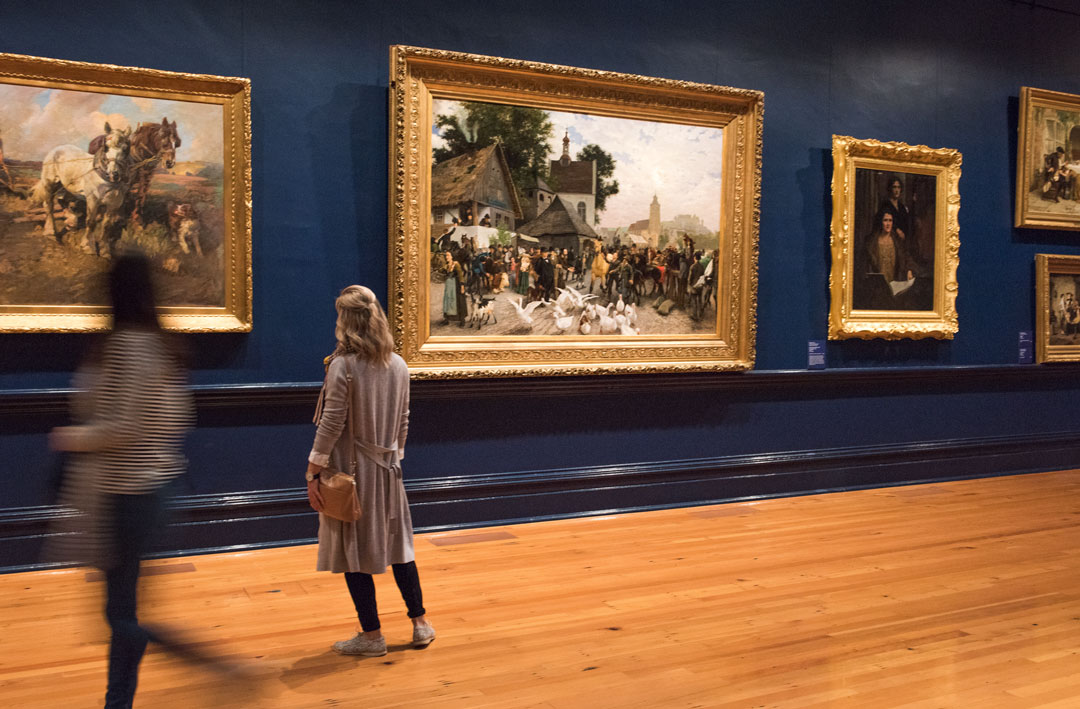 Image: Bendigo Art Gallery | Emily Godfrey
The destination.
Bendigo is Victoria's fourth largest town, and was first settled in 1851—the year the Victorian gold rush took off.
Bendigo has an amazing art scene, and it's definitely worth spending some time at Bendigo Art Gallery which has recently shown works from the British royal portrait collection, and a huge Balenciaga exhibition.
On the food front, you're going to want to check out Ghosty Toasty, which serves toasties out of a classic camera shop and photographic lab. It's also worth stopping at Flight for fried chicken, Masons of Bendigo for some local produce, or The Woodhouse for a char-grilled experience.
On the way home, you can take a detour via Daylesford which is always worth your while, here's a rundown of things to do while you're there.
Header image: Emily Godfrey