If you've been living under a rock, you probably know the State Library has been under construction for a while now. We're talking two years of construction plus a redevelopment plan that's been five years in the making (so you can definitely expect more than a new coat of paint). And while the redevelopment is called Vision 2020, expect to see it much sooner than that.
That's right: on December 5 2019, the new, transformed Library will officially be open to the public in all its $88.1 million redeveloped glory. It will open to reveal what Minister for Creative Industries, Martin Foley MP describes as "a library of the future" and we're kinda dying of curiosity already.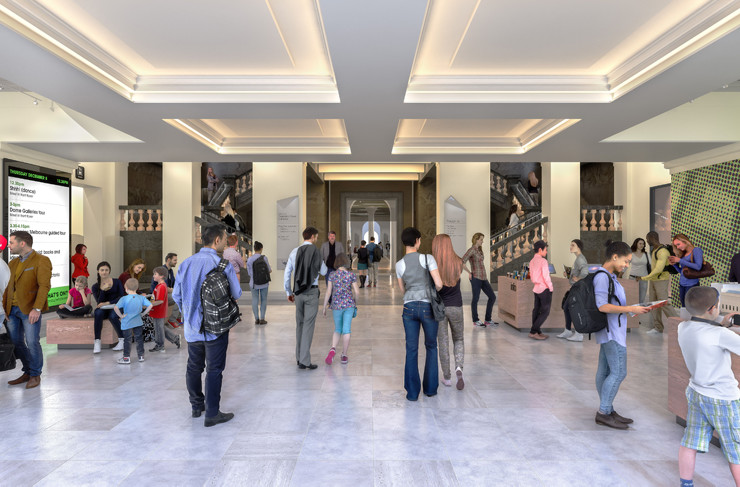 So...what makes a "library of the future" anyway?
First off, the redevelopment will increase public space by 40% and seating by 70%; not being cramped in a stuffy room sounds like a pretty futuristic upgrade to us.
Besides more space, there will also be a slew of new rooms and services available, all shiny and new and decked in the latest technology.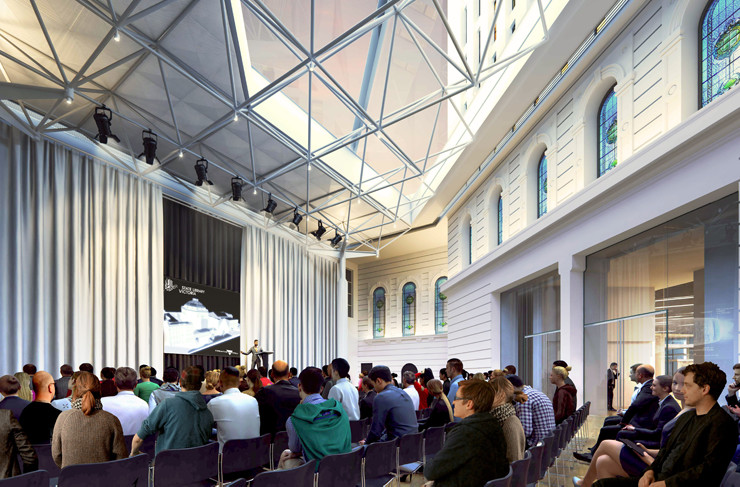 We're talking a revamped Swanston Street entrance featuring a swanky new foyer and digital technology that keeps you up to date with what's on at the Library; a new state-of-the-art public forum for lectures, conferences and workshops; an Ideas Quarter, home to StartSpace, a new service and dedicated co-working space for early-stage start-ups and small businesses; a Children's Quarter, a purpose-built space for children and families to read, learn and play; a Create Quarter, featuring spaces for group work and school programs, with a calendar of pop-up talks and events and...a lot more stuff that we just can't even fit in this article.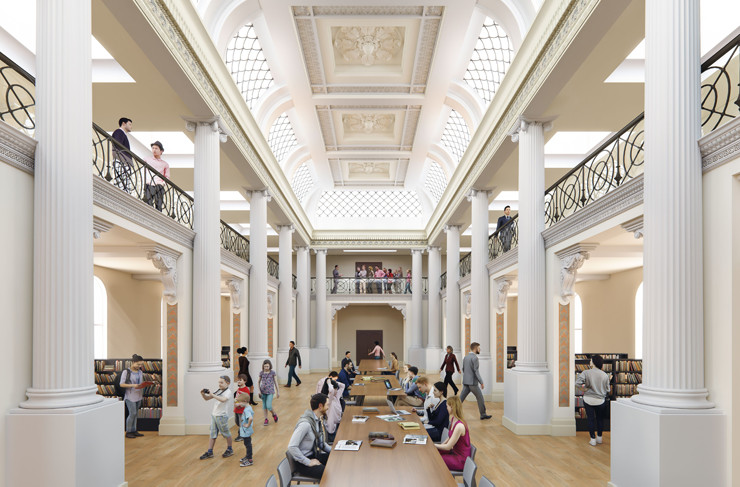 The Vision 2020 design was led by an international, award-winning team, combining the talents of Australasian design firm Architectus with Scandinavia's Schmidt Hammer Lassen Architects, so on top of being super functional, you know it'll be aesthetic as hell.
For more info about Vision 2020, check out the State Library's website.
The Details
What: State Library Official Opening
Where: State Library Of Victoria, 328 Swanston St
When: Thursday, 5 December
For more info, click here.
Want to keep up with what's happening around Melbourne? Check out our News section.
Image credit: Visit Victoria & Supplied