Man, sweet tooths. You're just swimming in sugar right now aren't you? Lamington buffets, World Chocolate Day...and now this one.
Crown's notorious Conservatory has just announced they're hosting a new afternoon tea. It's called Sweet Circus, and just as the name suggests, it includes a stash of circus-themed treats.
Bound to blow out any diet you had (well, any diet you thought you had), these hand-crafted desserts will satisfy your sugar cravings and have you undoing the zip on your pants in no time. There'll be no regrets though. We promise it's worth it. Prepare to indulge in high tea stands and dessert buffets that hold Magician's chocolate hats and Ice cream chocolate lollipops. There's even a doughnut Ferris Wheel (oooooooomg).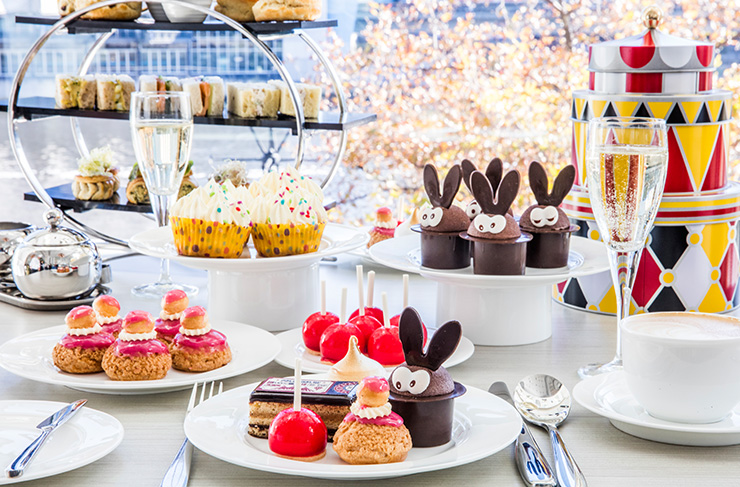 Not enough to get you drooling? They've also got raspberry religieuse ( a kind of French choux pastry), mini cheesecakes, peanut chocolate cannelloni, raspberry mud cake, marshmallow pudding, crepes galore and heaps more.
You can grab the arvo tea on its own for $75 per adult and $37.50 per child. But if you want to add a bit more fun, you can pay $95 for a flute of Moet and Chandon, or $120 for flowing Moet. It's up to you (and probably your budget) but we know which one we'd choose....
The Details
When: Saturdays, 3pm-5pm & Sunday's, 3.30pm-5:30pm
Where: The Conservatory, Southbank
For more info, click here.
On a budget? No wackas. Here's a list of FREE things you can do this month.
Image credit: Crown