An initiative by the ubiquitous Coffee Supreme roastery, Day Made is the cool local eatery-cum-coffee supplier of your dreams. Tucked away in the back streets of Woolloongabba everything about this new character is minimalist with absolutely no expense spurned on useless clutter.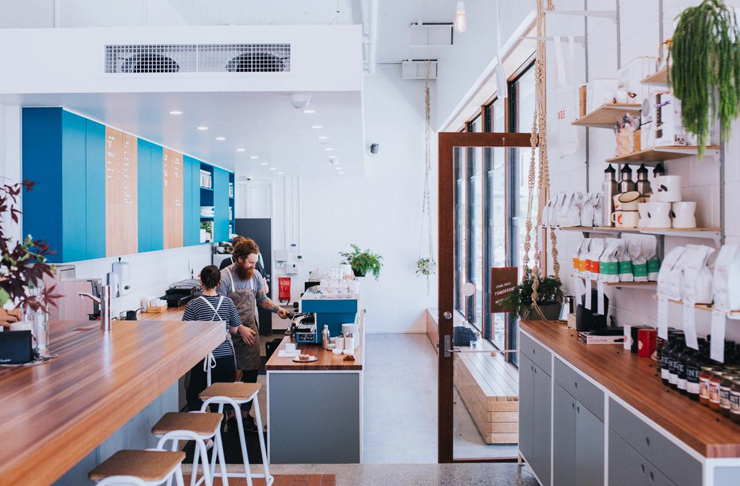 The décor is a clean and ultra modern departure from the hessian sacks and upturned milk crates that used to hallmark the decent cafes, while the product itself has emerged as a precise and delicate art form to rival alchemy. Walking past I spied a Dirty Harry quote in pink neon inviting me hither to recharge, and pretty soon it became apparent that these guys aren't screwing around.
All of the Coffee Supreme's blends are available for purchase along with the nifty equipment needed to brew it all, and you're guaranteed the very best advice on how to put it all together by the razor sharp baristas. The coffee focus is fairly all-encompassing so for all un-caffeinated drinks, Day Made gets backup from HRVST for fresh juices, West End Tea Co. for teas, and BNE Soda Co. for soda syrups.
In munchworthy matters, Day Made covers the basics. Their cabinet is a daily choice of fresh sandwiches made on site with baked sweetstuffs from Alphabet Café. As for their menu, the fact that Day Made's entire food and beverage selection can fit neatly onto one page indicates their philosophy to do just a few things really, really well.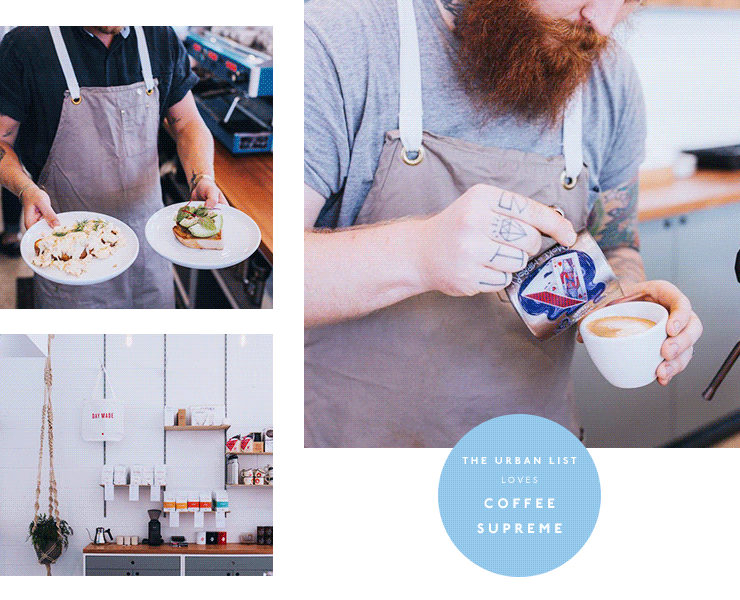 And yeah, they knock it out of the park. I had the pleasure of the scrambled eggs with pecorino and black truffle on spelt and I can't have eggs any other way now. There's also a hamburger, a mushroom burger, a baked granola and the zestiest avo toast you'll ever eat.
But how about that coffee? It's a scorching day so I order the coldest, blackest coffee they've got. A pharmacist's bottle of cold brew arrives on a small white tray (coffee is practically medicine to me) with a cup of ice and a card denoting the flavour profile of the beans.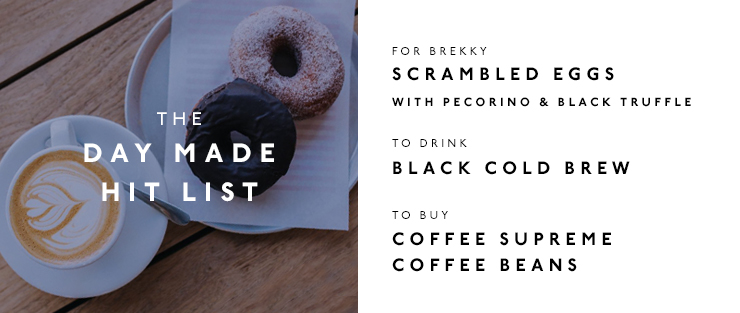 Reading the card I doubt whether my palate is refined enough to pick up on these flavours but yes goddammit it does taste like blueberries and melon and my day is thoroughly better because of it. Well played, Day Made.


Fancy checking them out? Hit them up on the directory for opening times.
Image credit: Hayley Williamson