Not all 'healthy' treats are created equal, especially when they purport to faithfully replicate the classics. That said, these paleo gingerbread cookies will defy any naysayer and I'm here today to make the case that they are well worth adding to your holiday baking list. Here's why:
1. These cookies are so seriously good that no one will ever suspect them of being gluten free, dairy free, and paleo friendly, yet everyone can enjoy them.
2. They make the whole house smell incredibly festive while they bake.
3. The dough is the perfect texture for cut-outs, which is super fun.
4. When they come out of the oven the outside is crisp with a soft, chewy middle. That crispiness goes away after a day or so giving you the perfect excuse to scarf the whole batch straight away and make more later.
The recipe was tried and tested by a couple of paleo devotees at my brother's Crossfit box last Christmas; when a gym buddy gave him a box of these biccies to bring home, they were instantly demolished and unanimously declared the BEST THING EVER around my Ma's kitchen table. I've been holding onto the ingredients list myself for the past year and this week I sprung it on my non-paleo housemates to rapturous applause. So whether you're on the primal wagon or not, I hope you'll give the cookies a try because I'm betting you're going to love 'em too. Happy snacking and healthy holidays!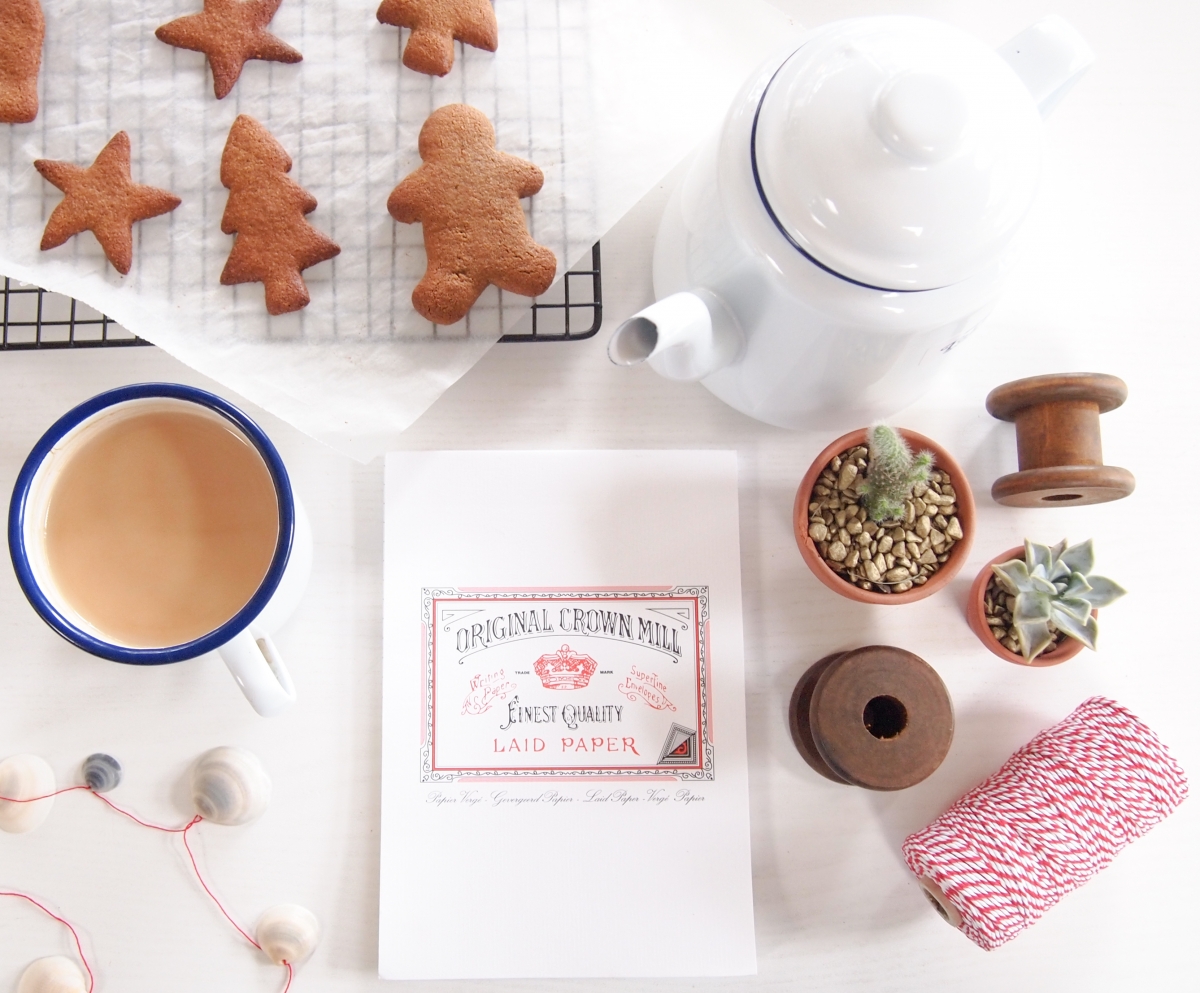 Paleo Gingerbread Cookie Recipe
Ingredients:
1/2 cup molasses
1/4 cup maple syrup
3 tbs organic palm oil shortening*
1 tbs coconut milk
1/2 tsp baking soda
1/2 tsp ground cinnamon
1/2 tsp ground cloves
1/2 tsp ground ginger
1/2 tsp ground nutmeg
1/2 tsp salt
3 cups almond flour
*Palm oil shortening (which is NOT hydrogenated, and contains NO trans fats, so don't worry!) can be a tricky ingredient to source. In Australia I've found it here, and if you really are paleo it's definitely worth locating because of how well it works for baking. Coconut oil won't give these cookies quite the same texture, so if you do eat butter, it's the direct 1-to-1 substitute.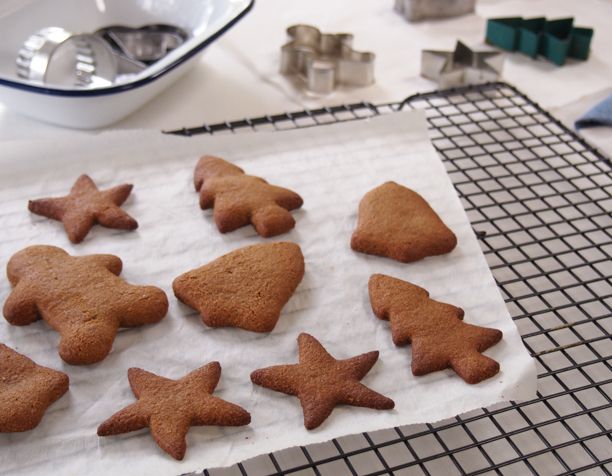 Directions:
In a medium sized pan, heat the molasses just to a boil. (tip: coat the measuring cup with a little coconut oil to help the molasses slide out easily.) Add maple syrup, palm shortening (or butter), and coconut milk to the pan. Stir the ingredients until they're combined, then remove from the heat.
Combine all dry ingredients in a separate bowl. Pour the dry ingredients into the wet, and stir until batter is fully blended.
Refrigerate your dough for 20 minutes while you preheat the oven to 350°F (175°C). Roll out the dough between two sheets of parchment paper until about 1/4 inch thick. Cut batter with your favourite cookie cutters.
Bake for 10 minutes on a parchment-lined cookie sheet. Let cool, decorate, and enjoy.
One Last Tip: If you do want to keep these cookies for later, store them in an airtight container in the fridge layered between sheets of baking paper. Otherwise they'll all stick together and you'll break apart your cute shapes trying to get them unstuck.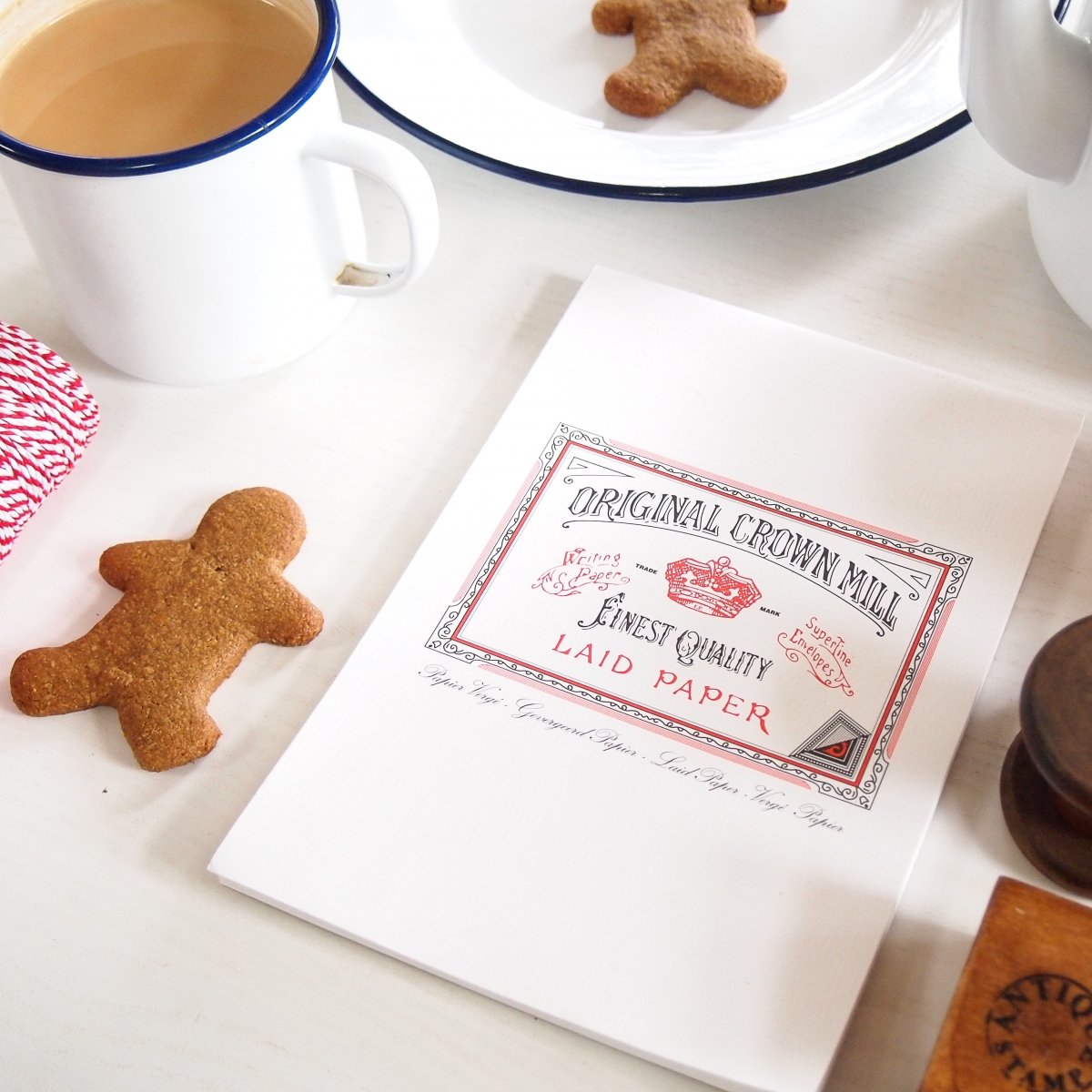 TUL Note: Catherine is a Brisbane-based blogger and purveyor of neo-traditional food, craft, and home-styling wares at The Spring Shop. For more recipes, DIY projects, style tips, and notes from around town, you can follow her at The Spring Blog.