If you've ever spent your Friday night at home—Tim Tams in hand—scrolling through video after video on Instagram of lash and brow transformations then this article is for you. After falling into a brow-shaped hole on Instagram getting our stalk on, we got curious and decided to give ourselves a lash and brow transformation to see what all the fuss was about. Because, #TreatYoSelf.
After seeing Bella Brows on Instagram, we knew that's where we had to go. The Bella Brows girls know their stuff—they're beauty industry veterans and happen to sport some pretty flawless lashes and brows themselves (which is a sure sign of a truly amazing brow girl). So, with visions of Bambi-like lashes and Cara Delevigne's brows, we headed to Bella Brows to pick founder Isabella's brains on all things brows and lashes, and of course, get a total face transformation!
So, if you're ready to transform your face without an inch of makeup, keep reading.


It's true what they say, brows really are everything. As anyone who's ever had a run in with a bad brow girl will know, brows can really make or break your face. First up, Isabella finds the perfect brow shape to suit our face—no tadpole brows here, thanks! She begins by tweezing the outline, which is something other salons don't do. Most salons go in with wax first and only tweeze to get those pesky hairs left over in the end. That's why Bella Brows is different—they create the perfect shape first and then tidy with wax. This step is super important because even one hair lost to wax can mess with the entire shape of your brows! By the way, when Isabella pulls the wax off it doesn't even hurt… seriously! Plus, as someone with notoriously red skin post-wax, my skin barely even flushed.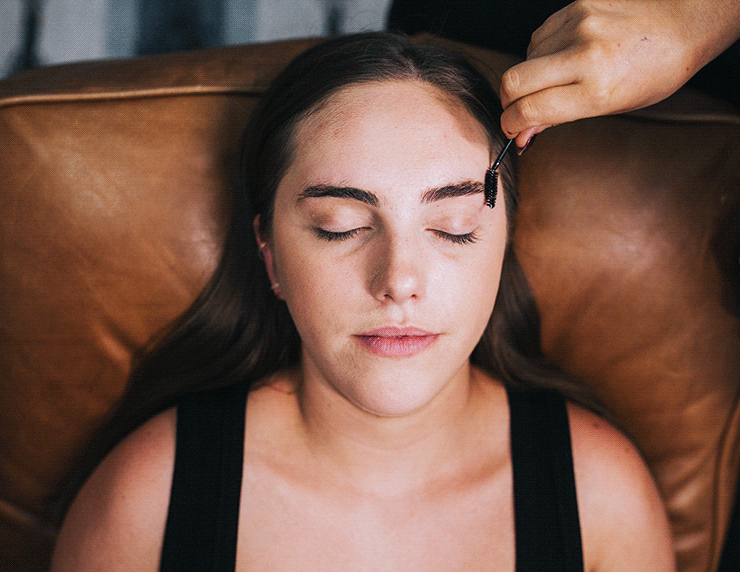 Once she's made the overall shape, Isabella goes in with her trusty tweezers to snap, rather than trim, the hairs. Why? Because trimming hairs can totally mess with your brow's architecture. If you've ever been a bit overzealous when trimming at home, you'll know how easy it is to totally snip away your arch. Genius, Isabella.
Now that the shape is sorted, Isabella goes in with a custom created tint to make the brows appear fuller, thicker and overall more defined. Unlike most salons, she matches this to your hair and skin tone to create the perfect colour, rather than something straight of the tube. It's a truly bespoke experience.
When Isabella shows us our new brows in the mirror we actually gasp—this transformation was impressive. Honestly, how were we that hairy before?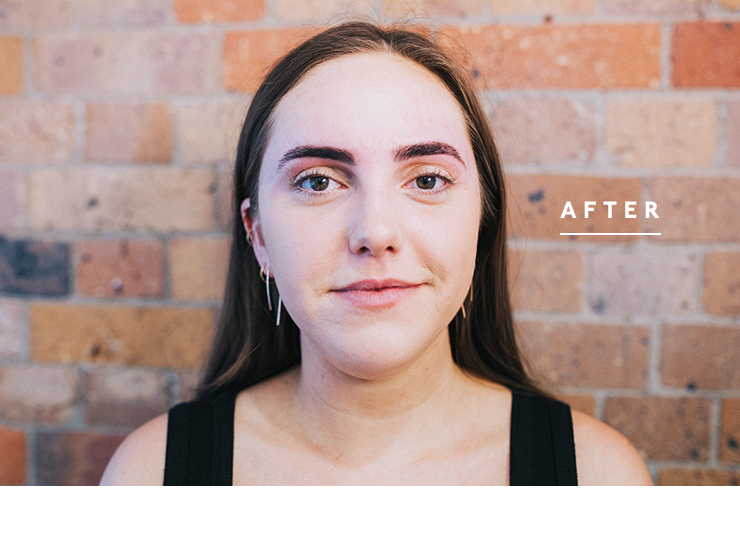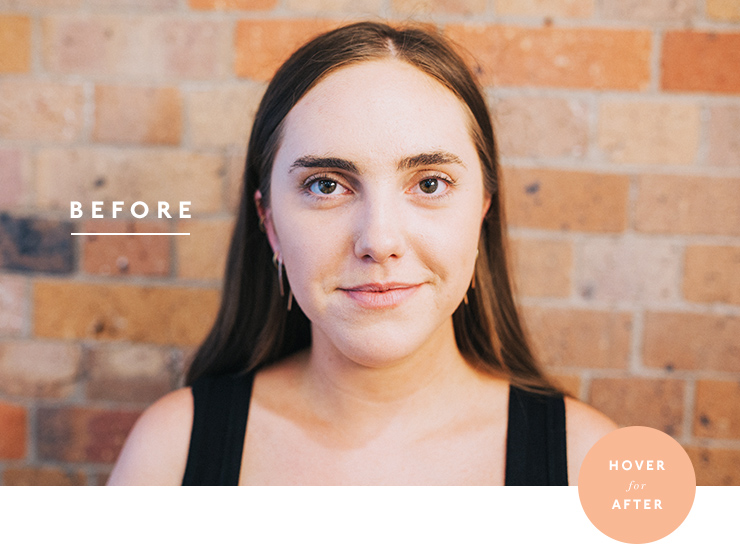 When Isabella said she'd be doing a lash lift on us, we had no idea what she was talking about if we're honest. A lash lift is essentially a perm for your lashes, it turns out. This means that they hold the curl for around two month's post treatment; which means two months of mornings spent without going through the motions of trying to get your mascara on point, without smudging it on your nose first.
First up, Isabella gets us to shut our eyes and places silicon rods over the top. We'll be honest, it feels really weird at first, but after a while, it's nearly impossible not to fall asleep. Apparently falling asleep is totally normal, too, so have a nap!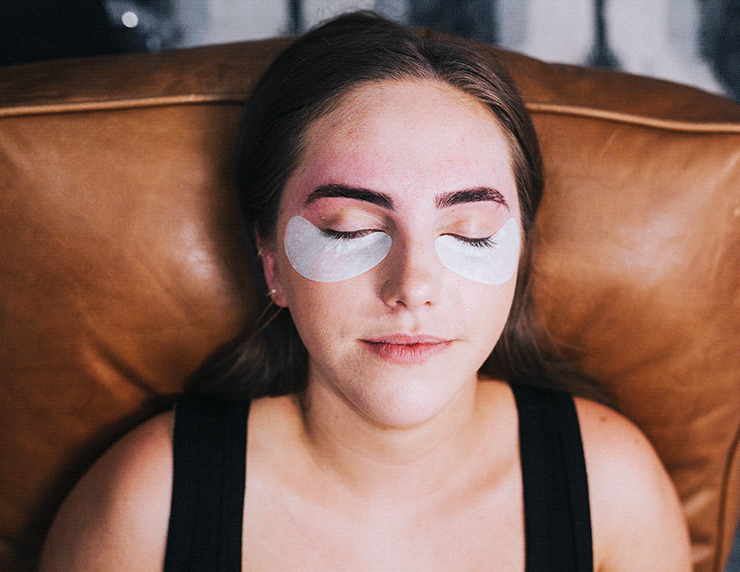 Next up, she individually curls the lashes up along the rod and sets them with two solutions that stay on for around 20 minutes in total. There's no stinging, your eyes don't water, and there's no damage to the lashes at all!
Finally, she cleans the lashes and removes the silicon rod to reveal seriously curled and lifted lashes. She then applies a complimentary lash tint, too.
When you see your lashes in the mirror for the first time you'll be seriously shocked. They look totally natural, while also looking seriously long and fluttery... Kind of like the best false lashes ever. The entire drive home we couldn't stop winking at ourselves in the rear vision mirror.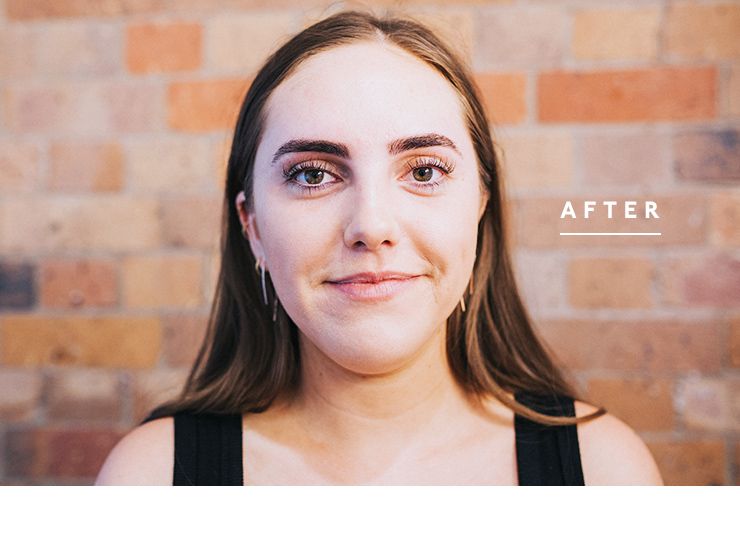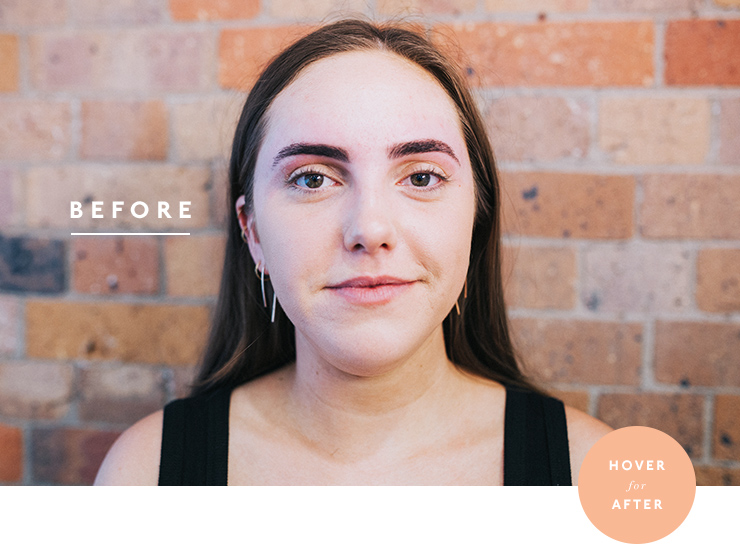 We're writing this about two weeks after the treatment, and we're still getting compliments on our lashes. Plus, we haven't had to bother with mascara once!
My brows are going strong, too. Normally I have the type of brows that grow back mere seconds after plucking, but after my session with Isabella I'm still looking fresh, and without that gross brow stubble of hairs too short to pluck.
The verdict: get there, stat.
Image credit: Hayley Williamson
This article is sponsored by Bella Brows. Thank you for supporting the sponsors who make The Urban List possible. Click here for information on our editorial policy.