The Gold Coast is synonymous with glorious beaches and a 'what winter?' approach to weather, but we are also fast becoming the place to be for our booming foodie scene. And since thousands of tourists flock to the Gold Coast every year, what better excuse to book a getaway here now that we've got the whole place to ourselves?
To help you get a taste of it all we've teamed up with Queensland to bring you everything you need to eat, drink, see and do on the glorious Gold Coast.
Where To Eat
Rick Shores
Relaxed yet refined and with one of the world's best point breaks in your line of sight, Rick Shores definitely has everything right. A patio where you can pretty much put your feet in the sand, a South-east Asian inspired menu made for sharing and a signature cocktail list like no other. It's time to visit Rick! Be aware during this time, most venues are offering a set menu so look it up before you book it up.
The Collective Rooftop
All hail The Collective and the genius idea to combine five different restaurants under one (retractable) roof. Open for breakfast, lunch and dinner there is plenty of time to get cosy on their rooftop and sip on colourful cocktails because it's always a good idea to extend that boozy brunch well into the afternoon. You are limited to 15 people and a reservation is definitely required!
Miss Mee
If it isn't the crew from Justin Lane making an outstanding offering yet again. Miss Mee has just opened its doors on a new neon-lit Asian eatery spanning over two levels. You'll find all the traditional Thai dishes on the menu, as well as a few twists and turns on the tastebuds. This is one hotspot in Nobby's beach that you won't want to miss out on that has the same pumped up and electric vibe as Justin Lane.
Baask Italian
Baask Italian has been around for a while, but during COVID has completely overhauled the menu and now offer an authentic Italian menu. The amount of pasta and pizza options is outstanding but make sure to leave room for the Tiramisu or the incredible profiterole (Ice-cream sandwich with gelato and chocolate fondue)—it will have you dreaming on being in the South of Italy sipping on Aperol spritz
Ally Chow
When the chef says his job is to 'make you happy' then you know you're in for a good time. Ally Chow is a taste of South East Asia with a menu designed to be shared (which is hard to do when it tastes so good). The Moreton bay bug bao is a must-order item, but so is the sticky pork belly and Burmese style slow-cooked lamb shoulder…. A menu you will have to go back to numerous times to try everything on it at least once.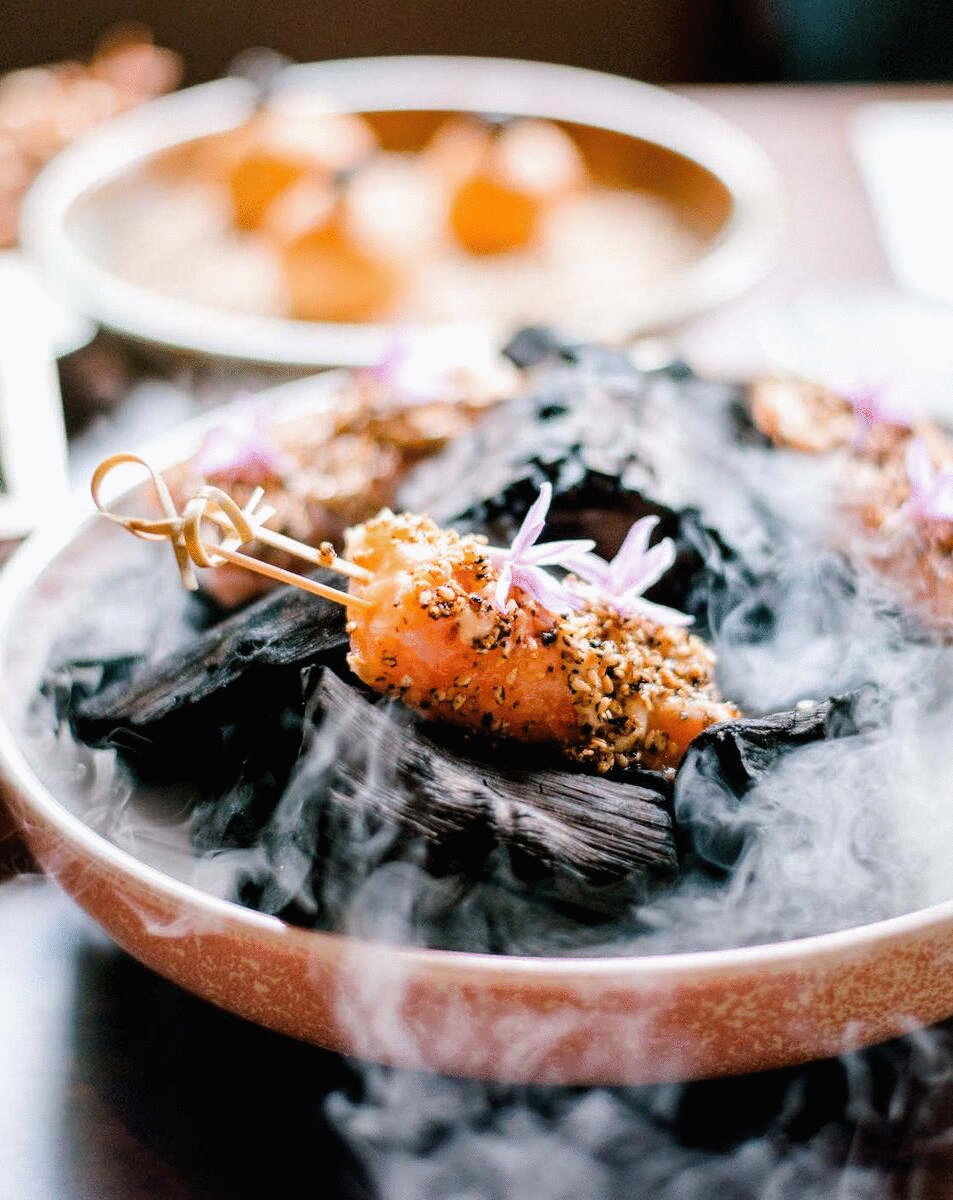 Where To Drink
Burleigh Pavillion
If beach casual is more your jam, then head to Burleigh Pav for the same views as Rick Shores, just a little more relaxed than refined. This is definitely the place to be for after-work drinks on a Friday, and a DJ dance vibe on a Saturday. Order the whole young coconuts with malibu, a splash of pineapple, Sailor Jerry, lime belvedere, lychee and mint and you'll feel like you transported to Bali instead of Burleigh.
Miss Moneypennys
This sophisticated and stylish watering hole graced us with their presence last year and we are so glad they did. With an exceptionally curated cocktail list with all the classics as well as some house crafted and a huge selection of beer and wine, you'll certainly be spoilt for choice at Miss Moneypennys. Ever wanted to master mixology? Well, they even offer cocktail classes where you can learn the tricks of the trade and the science of spirits. Sign us up!
James Squire Brewhouse
A new big, bold and beautiful brewhouse has just landed in Broadbeach and you'll definitely want to spend some time here. Set over two levels, with enough space to seat 450 thirsty peeps (maybe not that many right now with current restrictions in place), with all of the craft beer made on site. James Squire was Australia's first beer brewer, so it would be rude not to go and pay your respects.
Moxy's Rooftop Bar
Just had a surf at Snapper and fancy having a beverage on a rooftop? Then you only have to walk a block to Moxy's. The custom-cocktail menu is what dreams are made of and we especially adore the Flower Power; think elderflower gin with cucumber, aloe vera and vegan whites. Perfect after a day in the sun and surf. There's also Mexican inspired finger food available so you won't have to leave your perch with ocean views for a bite to eat.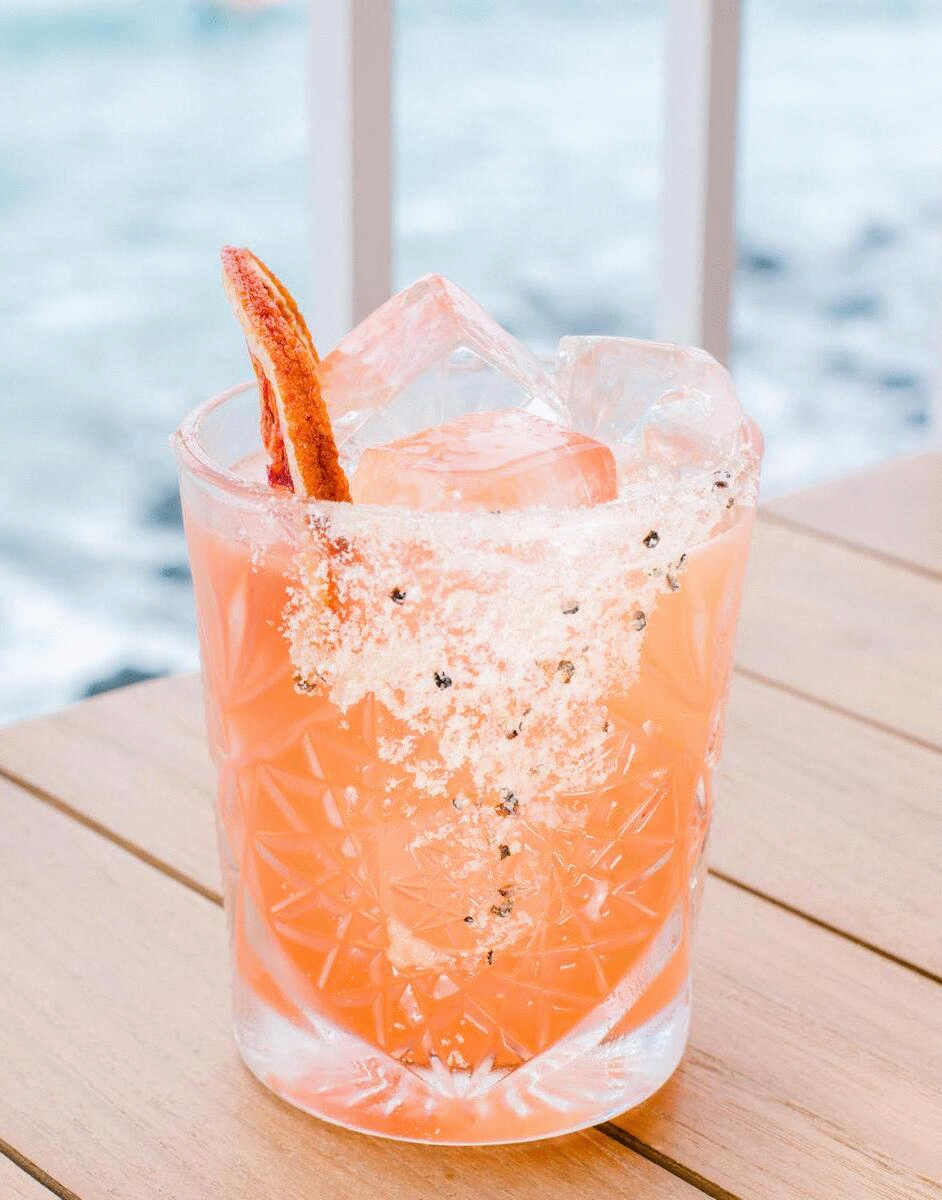 Things To Do
Learn to Surf
It's a well-known fact we are the surfing mecca of Australia with over 70 kilometres of pristine coastline and from Burleigh to Snapper all being a World Surfing Reserve, meaning the Gold Coast is home to epic waves and an environment that will be protected forever. Go Ride A Wave GC is the perfect place for a beginner to learn the basics, surf etiquette and surf safety information leaving you with the stoke and saltwater in your veins. You can also Admire our coastline on a SUP board which is a fun and mellow way to enjoy the water if you don't like to actually get in it, no guarantees you won't fall in though. Opt for a tour with Go Vertical SUP Hire or if you have good enough balance just hire the gear and away you go. You might even work off some of that COVID comfort food that's been consumed.
Head to the Theme Parks
It's the perfect time to make your way to the theme parks, no longer will you have to wait in long sweaty lines, it's as simple as booking onto a ride and rocking up when it's ready to go, all hail virtual queuing. Movie World and Wet n Wild to follow on the 15th of July but if you're feeling a little competitive, then Top Golf is right next to Movieworld and is a seriously fun day out with the fam. You get your own booth, table service for food and drinks and get to smash golf balls as far as you can. How good.
Get cultural and Au Natural
For all the animal lovers and those that love to learn, Currumbin Wildlife Sanctuary is a delightful day out. Make sure to pre-book and you are bound to leave with a smile on your face after cuddling a koala and getting up close and personal with the kangaroos. If you want to know more about the First Nation people of Australia then pop along to the Jellurgal Aboriginal Cultural Centre which is fully owned and operated by the aboriginal community. You can book a walking tour of Burleigh headland and learn about the history of the area, pick up a piece of art done by local indigenous artists at the gallery afterwards and then have a quick dip at Talle Creek to top off your day.
Take to the Air
Take to the sky for spectacular views of the Gold Coast in a Hot Air Balloon ride. You will get to see the sun rising over the rolling hills of the hinterland, take in the breath-taking sights of Tamborine Mountain and Lamington National Park while to the East see the shimmering ocean dotted with Surfer's skyscrapers. All that jaw-dropping will mean you need a mimosa and hot brekkie at O'Reilly's Vineyard historic homestead followed by a visit and complimentary tasting at the cellar door. More of an adrenaline junkie, then how about an indoor skydive at iFLY Indoor Skydiving. It's like a gentle intro to the real thing, except you get to feel like you're flying for a whole hour! You might get a taste for jumping out of a plane or this might be just enough to get your blood pumping and heart racing! After you are done, head to the tallest building in the Southern Hemisphere, let the lift take you to the top of the Q1 Hotel's Skypoint Observation Deck and have a stiff drink to settle the nerves and watch the sunset.
Where To Stay
Gwinganna
Tallebudgeera
This place is more than soothing for the soul and is completely custom to whatever your needs. Your stay at Gwinganna will incorporate all the wonderful wellness ways of living that you can absorb into your own life, including delicious organic produce, tips on how to reduce stress, movement, relaxation and how to enhance healthier ageing. When it comes time to rest your head, there are endless options including luxurious villas, meditation suites and quaint houses. Health is the only kind of wealth, so a stay here is well worth the investment.
Bujerum Apartments on Burleigh
Burleigh Heads
If you want to stay in the heart of the Gold Coast—the bubbling precinct that is Burleigh Heads, then the Bujerum Apartments are for you with their incredible beach views. With the choice of a 2 bedroom apartment or 3 bedroom penthouse you'll be completely self-contained with all the conveniences you need for your sweet vacay. There is so much to do in this slice of paradise, all within walking distance of this accommodation that you won't even have to get in the car or leave Burleigh for that matter.

The Pink Hotel
Coolangatta
A place you can't miss, The Pink Hotel is quite literally, bright pink. A completely restored mid-century architectural masterpiece right on the beach in Cooly. The rooms are quirky and eclectic reminiscent of an era by-gone, while the rooftop is a perfect place to sip on a cold drink and watch the world go by. Eddie's Grub House, next door is an institution in itself and slings out some of the best burgers on the Gold Coast. Trust us when we say, your stay here will be one to remember.
Big4 Gold Coast Holiday Park and Motel
Helensvale
Holiday Parks are the epitome of an Australian Summer like no other and this one is situated right near the theme parks making it the perfect place to be your base if you are travelling as a family with little ones. It features an incredible water park, resort pool, pooch-friendly cabins if you don't pack the tent, as well as modern three-bedroom cabins that sleep up to ten people. There's so much to do at this holiday park that you will actually get to relax, rather than entertain the kids 24/7. Something for everyone!
The Island
Surfers Paradise
The Island Boutique Hotel is what you wished your home looked like, all the fresh and fancy feels that brings the outdoors within the lush white walls. Recently renovated, the iconic venue has a vibrant, spacious and modern style that radiates luxury and relaxation while ensuring you feel like you made your way to paradise. We wouldn't mind being a castaway on this island. In fact, leave us stranded forever. Please and thanks.
The Darling
Broadbeach
A pretty special place worth saving your pennies for and treating a darling in your life, this hotel is luxury at its finest, boasting six fanciful stars. The building is shaped like an entire stack of surfboards and is located at the front of the Star Gold Coast property and 17 stories high in the sky. Get this, the deluxe suites have the choice of billiard rooms, a karaoke room or a private gym PLUS a butler. A stay here should be added to your Christmas wish list. Dreams are free right?
Whether it's adventure you crave or simply relaxing with a drink is more your style, there's something to tick every box on a weekend escape to the Gold Coast. And what better excuse to explore our beautiful backyard than to support Queensland businesses that need your help right now. Make the promise to holiday here and join our 20 For 20 Challenge to show your support.
Queensland is good to go, so let's get out there! And remember, always be COVID safe and check operator details and opening times prior to travel.
Editor's note: This article is sponsored by Queensland and proudly endorsed by Urban List. Thank you for supporting the sponsors who make Urban List possible. Click here for more information on our editorial policy.
Image Credit: Kaitlin Maree, Tourism And Events Queensland, Miss Moneypennys, Rick Shores, The Pink Hotel