It turns out that what used to get delivered to you in a brown paper bag with your name stamped on it all those years ago can really say a lot about a person.
Were you a pastry person? A lolly fiend? Or a manic milkshake chugger?
Whatever you were, we can tell you whether that means you're a saucy dancer with weird rat claw hands and a debilitating fear of birds or not.
Here's what your year 5 lunch order says about you: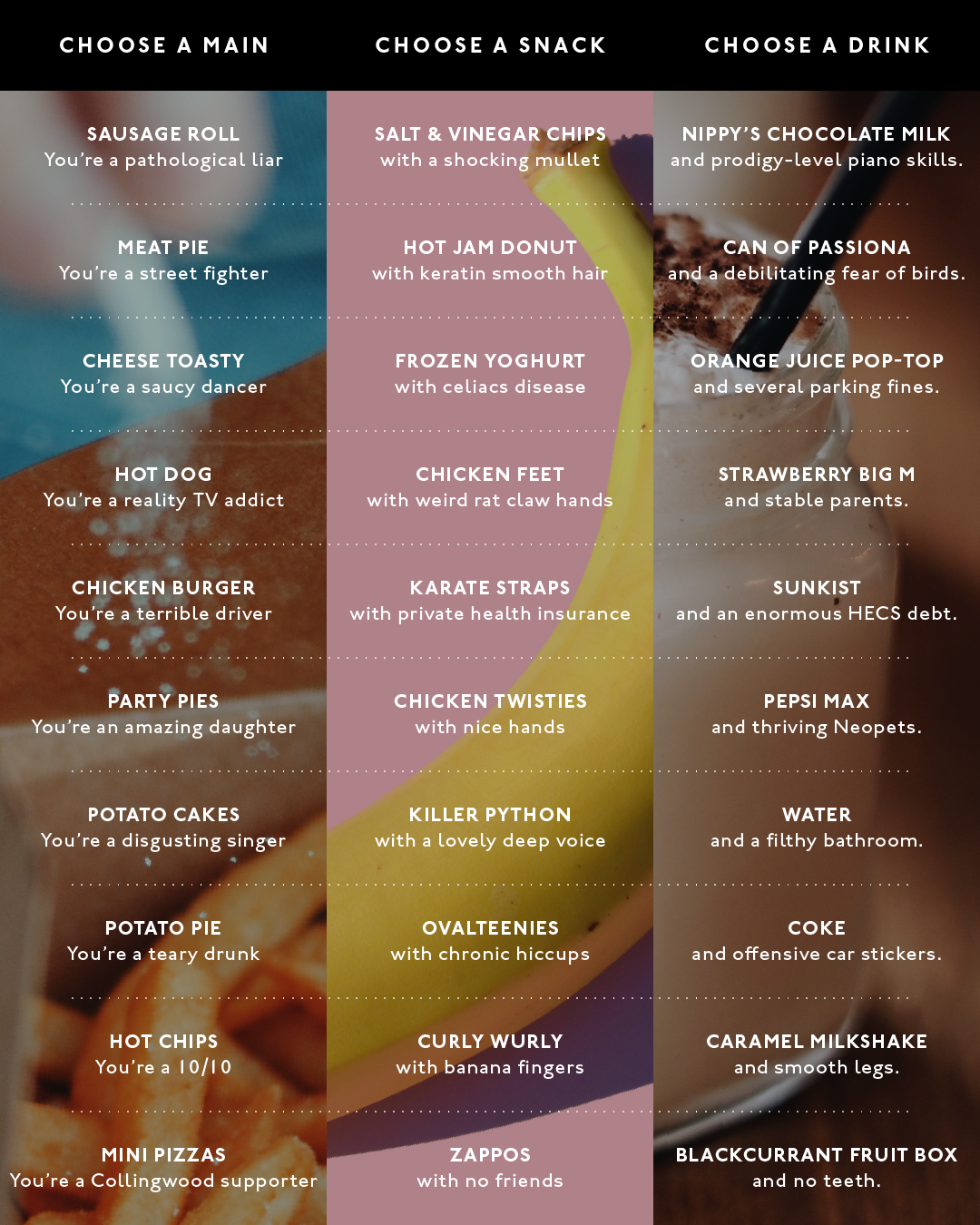 There are so many snacks from the 90s that need to make a comeback, here's our rundown of the best.
Design credit: Isaac Smith
Image credit: Princes Pies | Jenna Fahey-White