Earlier this week, when most of us were knee deep in Netflix and takeout, recovering from a severe case of Mondayitis, there was quite the party going down among the Coast's hospitality industry folk at Mermaid Beach's BonBon Bar.
A fun hospo event instigated by top guns in the local scene, promoted a little friendly rivalry that placed bartenders head to head, with the winner taking bragging rights as the best bartender on the Gold Coast.
It was cocktail against cocktail, spirit against spirit, and shaker techniques were on fire. Flair bartending is sahh five years ago, now it's all about speed, innovation, presentation, charisma, and of course, taste.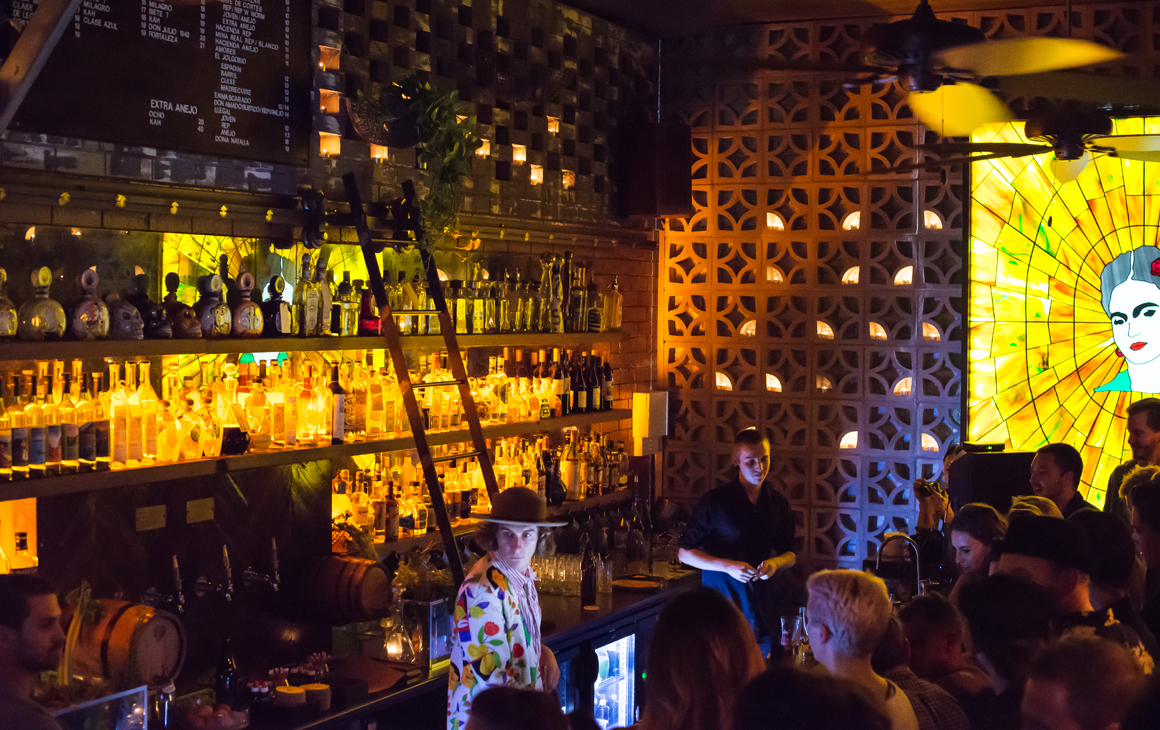 Judged by industry reps, Tristan Brain from Bacardi and Adam Smith of Island 2 Island, plus cocktail-master hall of famer, Adam Bastow; the Bartender vs Bartender challenge was all in fun and will no doubt be the kick start of future events in 2016.
Fourteen of the best restaurants and best bars on the Gold Coast sent their strongest representatives to battle it out, including from north to south: Not Tonight Bar, Ultra Lounge, Central Lounge, Brooklyn Depot, Social Eating House, Hank Dining, JaMm, Gemelli Italian, Aloha Bar and Dining, BonBon Bar, Bonita Bonita, Etsu Izakaya, Gemellini, and The Cambus Wallace.
Now, before I go on, I'm speaking on behalf of any female with a heart beat, but I can confirm there are some damn fine specimens working tirelessly behind Gold Coast bars and the industry in general, keeping us hydrated in the evenings and on weekends… yep, the eye candy just about rivalled the bartending skills. Kudos also goes to the beautiful gals from Bonita Bonita for hosting the jolly revellers, keeping the margs flowing, and their much-loved Mexicana tapas dishes revolving.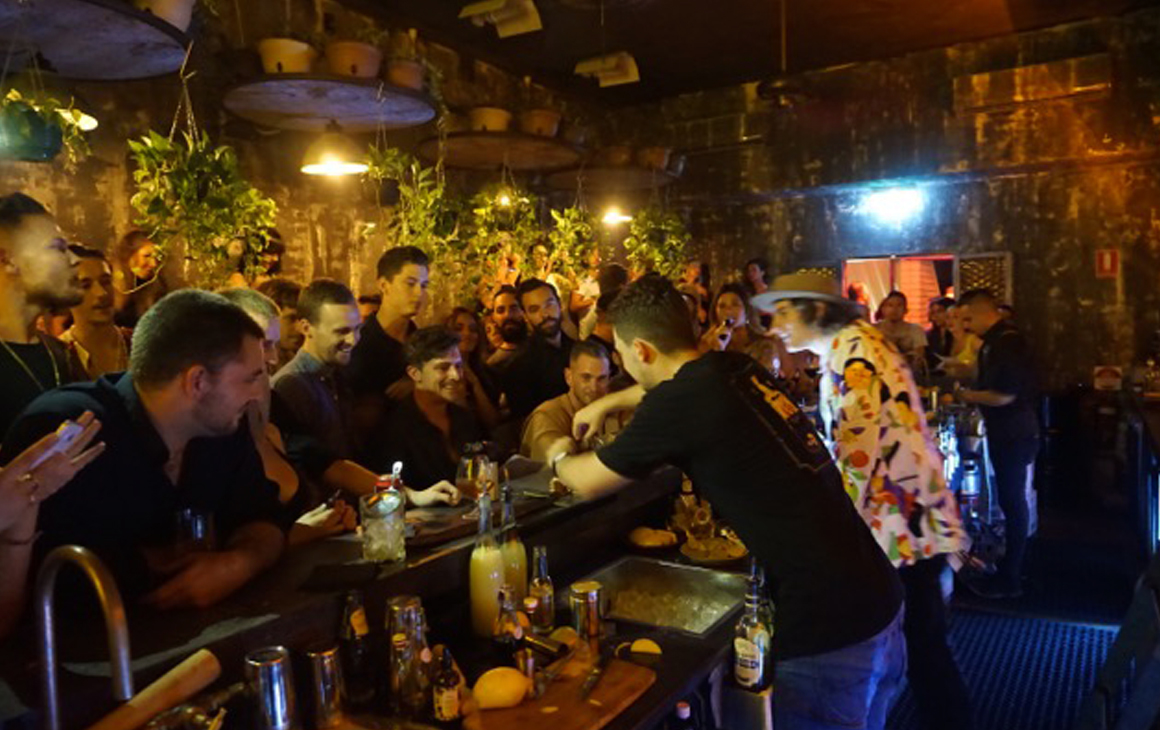 Though back on the scene and the duelling that went down behind BonBon's intimate bar in front of a boisterous crowd… where 14 contenders were first given three minutes to prepare one cocktail that characterised the heart and soul of their bar. Fourteen bartenders quickly became six, who then went on to throw their spin on both the classic margarita and Negroni cocktail. From there, somehow, the judges managed to whittle it down to just two.
The final twosome left battling it out for the night's title were pirate-clad Jackson Connor from pop-up Aloha Bar in Broadbeach and Randy Oroton from Bonita Bonita; where a mystery box containing the dark rum, aged Angostura would be used to create their first cocktail, with a second to be laced with Bacardi and apricot brandy. Tough gig, but for these guys, it's the challenge they thrive on.
Finally, after about four hours of steamy rivalry, the winner on the night was… Bonita's very own up and coming star, Randy Oroton. High five, buddy!
Perhaps there was a little home turf advantage at play, given Randy was at ease behind his own bar, but one thing's for certain, we are in very safe hands across the Coast. So folks, be sure this FriYAY kick-starts with a round of cocktails from any one of these 14 talented spirit masters, working behind some of the best bars on the Gold Coast.
Yet first, so you don't become that nagging sticky-fingered customer across the bar these guys and gals detest, you'd best be reading up on this before the weekend rolls back around: seven things your bartender wishes you'd stop doing. Amen.
Photo Credit: Hayley Williamson and Brooke Darling for Metropolist; plus Kat Galvin