It's not officially summer yet, but tell that to the weather gods! Whatever the date on the calendar, it's well and truly bikini weather so it's time to upgrade last year's swimmers and get your booty into one of the new season styles.
To help you in this noble quest, we've tracked down this season's best bikinis on the Gold Coast for your shopping pleasure. Now to just jump in that time machine and un-eat all the things from the last year…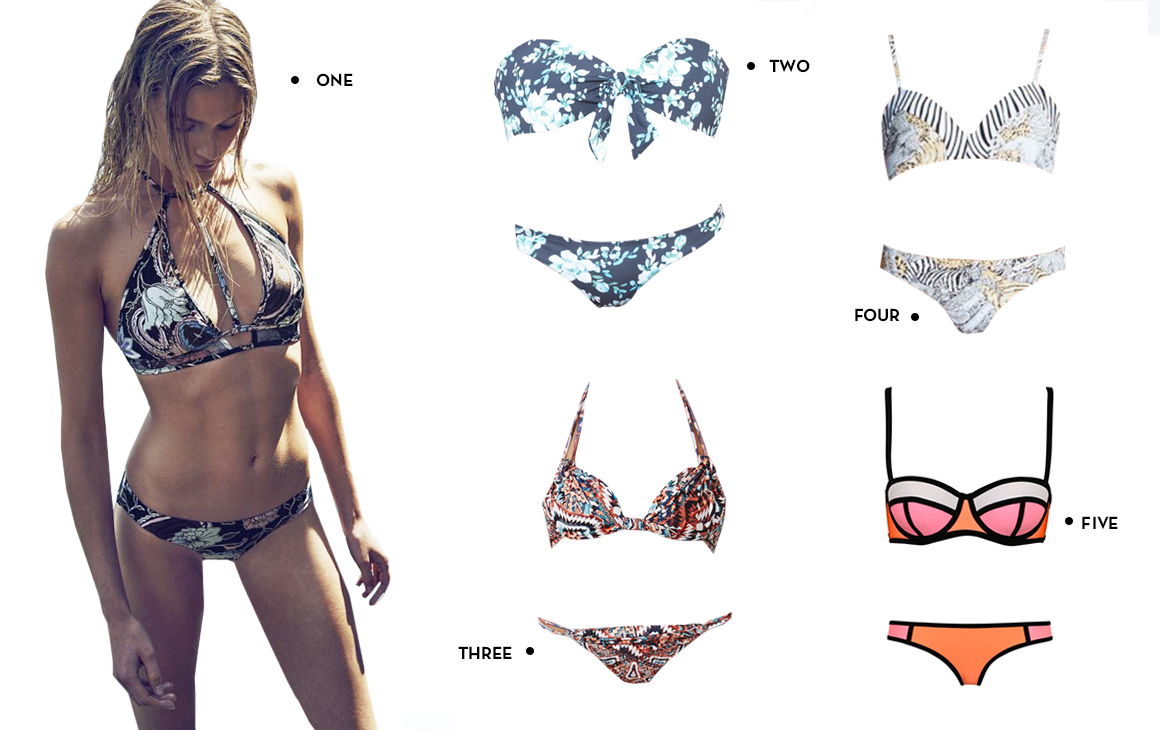 #1. Watch the tan lines
While we don't recommend hanging about in the sun too long (hello tan lines?!), Zimmermann's glam Henna T-Bar bikini is a stunner.
Shop till you drop at Zimmermann Marina Mirage.
#2. Spreading the local love
Here at Metropolist we are all about supporting local. Thankfully, with feminine creations like the Halcyon bandeau, Gold Coast's very own Peony swimwear makes our mission easy.
You'll find the talented GC designer online and at Burleigh's One Hundred Words boutique.
#3. Exotic colours & patterns for the win
Splash exotic Moroccan colours and patterns across any fabric and you're onto a winner, like Fella's chic swimwear designs in Marrakech red.
For more from Fella, check in with Gold Coast surf goddess Mazarine Aqua.
#4. African Safari
We'd sacrifice our entire paycheck for a wardrobe brimming with bikinis and beachwear from Byron Bay trailblazers, Zulu and Zephyr, starting with the safari-influenced Ohana Bra Cup Bikini.
Find Zulu and Zephyr in Designer Forum, Robina Town Centre.
#5. Insta-hit of the season
Don't blend into the scenery this summer–Triangl's neoprene with black trim is so-hot-right-now. Plus, you can mix and match styles, sizes, and all colours of the rainbow.
Sold exclusively online at Triangl.
Photo credit: Peony Swimwear