Since when did going for a jaunt to the shops end with sipping vino from long stemmed glasses and devouring beautifully curated soy pork belly and Kingfish sashimi tapas?
A few short weeks ago, a new wave of eateries opened in Broadbeach that'll forever change your misconceptions of a shopping mall food court experience.
We all knew the three-year, $670-million revamp of Pacific Fair was going to be special. But when a major new wing opened, The Patio "cafe court" (a term that seems so inappropriate here), our expectations were blown off the Richter.
Enter the star attraction: Bin 232 Tapas and Wine Bar.
Bin 232 is the latest venture for celebrated local restaurateurs, Daniel and Ruggie Ridgeway (together with Brett Fawcett) who brought us Coolangatta's Bin 72, Burleigh's Bin 12, and their original baby—Mermaid's Little Truffle.
Bin 232's designer restaurant fit-out evokes a NYC loft style with industrial elements, high ceilings, dark wood furnishings, timber flooring, stacked stone and exposed brick, and a stay-a-while wine bar stretching across one end of the space. It's a destination restaurant that wouldn't be out of place among the slick eateries across the highway on Oracle Boulevard. And is certainly not something you'd expect to find in a shopping centre (though are gracious to indulge in, post-Christmas credit card burning marathon around Pac Fair).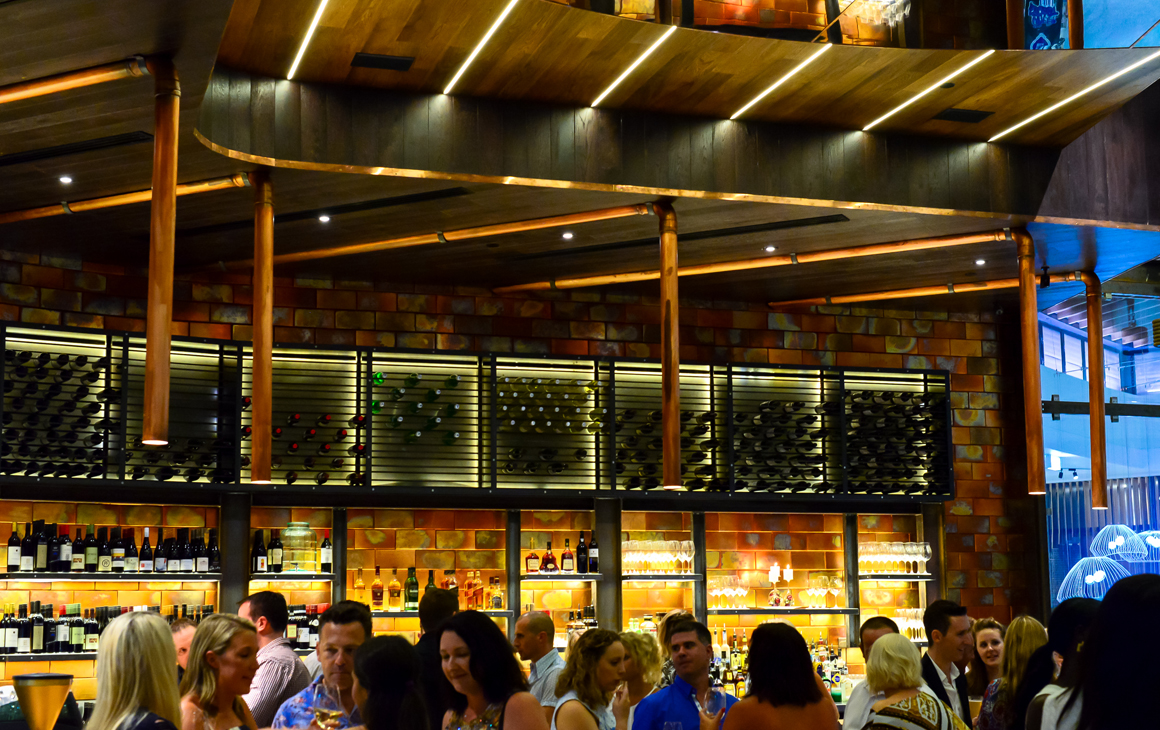 If tapas-style dining isn't one of the best things ever adopted from our European cousins we'll be damned—who wants the limitations of just one plate, when you can enjoy multiple tasty morsels that ebb and flow in through the evening? Not us! Just as they've nailed it at the extended Bin family of restaurants, tapas or "small plates" also feature on Bin 232's menu, such as prawn stuffed zucchini flowers, jamon and mozzarella balls, and pulled chilli pork tacos.
For those less inclined to share (snooze!) there are "large plates" like the miso-glazed barramundi with soft shell crab, or braised beef cheek with sautéed mushrooms and potato gratin. All dishes are delectable, and a testament to the passion and dedication of talented chef-owner Daniel.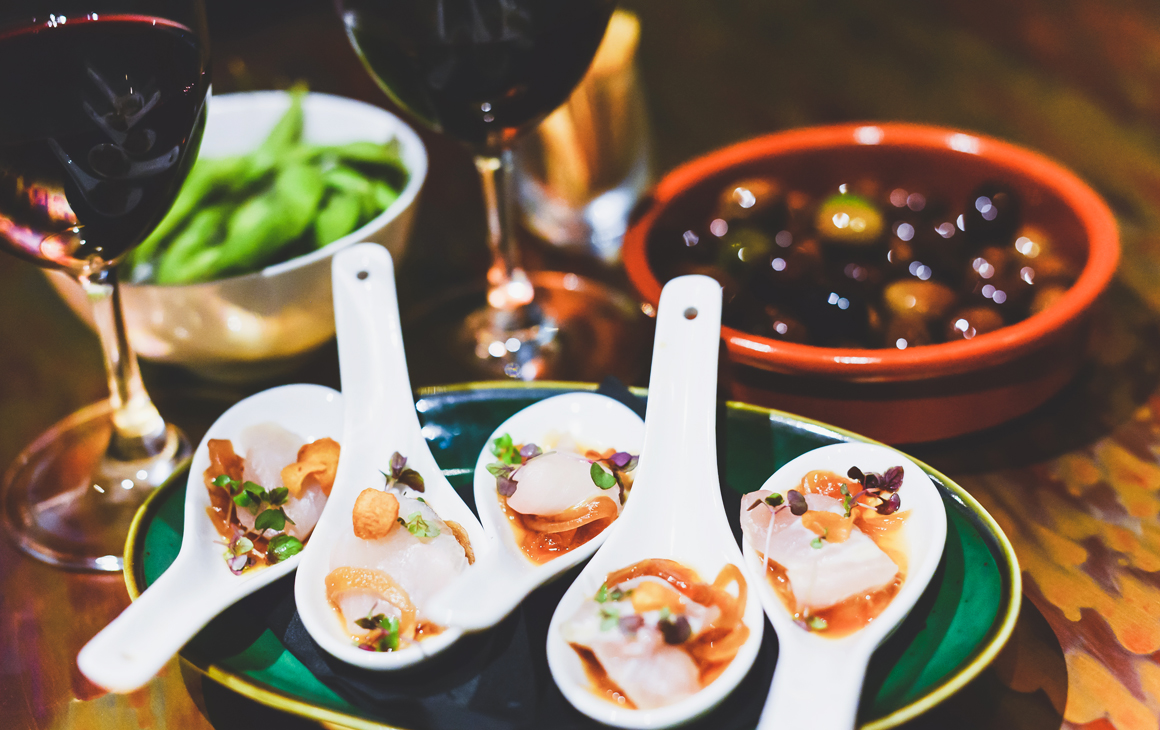 When people can now shop from the comfort of their living room (though where's the fun in that?), more is needed to drive customers into bricks and mortar stores. Which is the motivation behind bringing established local restaurant brands and top-notch chefs into Pacific Fair.
Arrivals such as Bin 232 (together with a swag of funky new eateries lining the recently opened café court) are a sure sign of good things to come, as this iconic Gold Coast shopping destination morphs and evolves.
Seriously Gold Coast, how did we get so lucky? We can thank a little event called the 2018 Commonwealth Games ('cause, for some, life currently doesn't exist past 2018) for driving so much investment and cool new hospitality venues into our once tiring tourism hub-bub.
Hitting up the sweet new Event Cinema nearby? Make whatever excuse you need, just slip on into Bin 232 to work your way through the wine, cocktail, and tapas menu. Christmas shopping never looked so good.
Where: The Patio, Pacific Fair Shopping Centre, Hooker Boulevard Gold Coast Highway
Contact: 07 5539 8888
When Brooke Darling is not travelling to far flung places or sailing around the world, she's scouring the coast for the best ethnic food, new openings, and hidden gems, all in the name of research for Metropolist. She loves motorbike rides to the hinterland, learning (frustratingly) to surf, and will try any adventure sport at least once. Find her on Instagram @darlingisamrs 
Photo Credit: Brooke Darling for Metropolist