Friday nights, holidays, birthdays, engagements, breakups… Do we ever need an excuse for a cocktail? But when buying one these days, you'll get little spare change out of a 20, so we know it can feel like highway robbery when you're served a sub-par long drink in disguise, spruced up with a slice of melon and a swizzle stick.
On our fave research assignment to date, we happily drunk (ahem drank) our way up and down the beaches and beyond, to bring you 10 of the Gold Coast's best cocktails. *Hick*
#1.  It's never too early for cocktails. Spice up brunch with an Aperol Spritzer, topped with bubbles and passionfruit pulp, from Miami's hip BSKT Café. After all, it's five o'clock somewhere, right?
#2. Act all Sarah Jessica-Parker cool as you make eyes at the cute barmen and swirl a classic Cosmopolitan at NYC-inspired bar TriBeCa, Chevron Island.
#3. The charming mixologists at Kirra's Bread N Butter concoct the meanest Caipiroskas and Mojitos you'll find on the Coast (AND they sell for just $10 each between 9 – 11pm Friday and Saturday nights). So go on, get down there!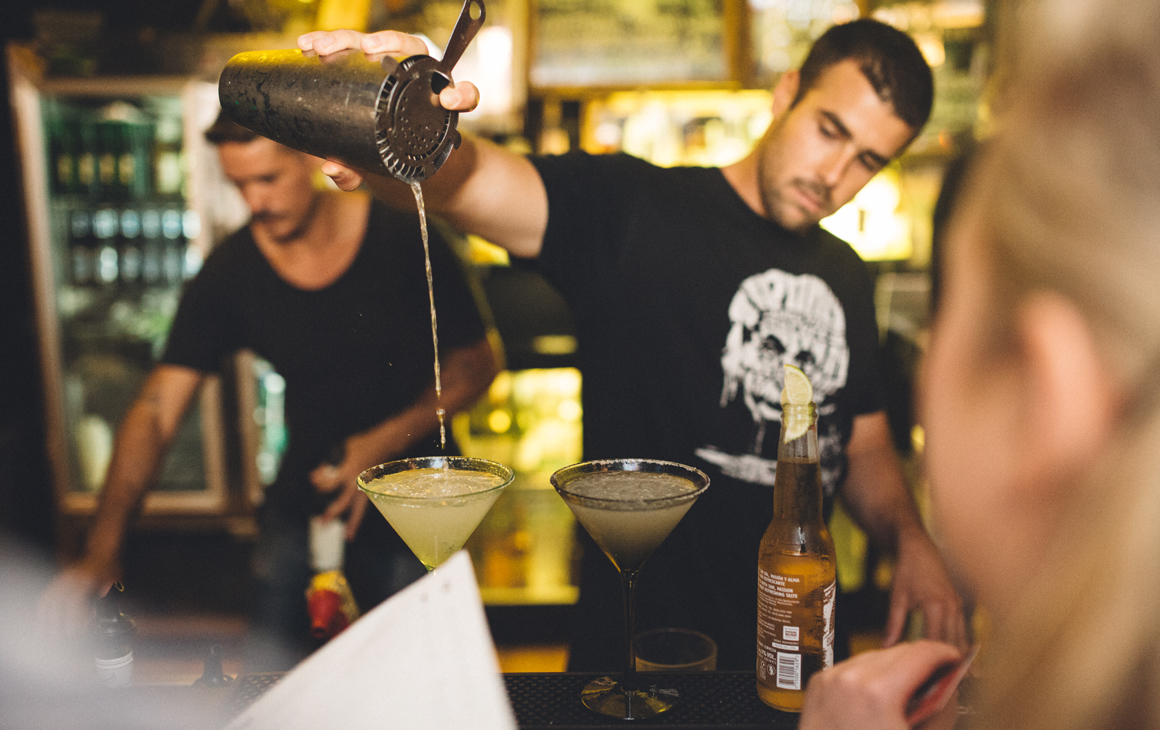 #4. Who needs to eat when your cocktail comes garnished with an entire meal, like the loaded Bloody Mary at Burleigh's Zullaz Bar. Five food groups? Check.
#5. Pouring undoubtedly some of the Gold Coast's best cocktails, the south-of-the-border experts at Mermaid's Bonita Bonita mix a wickedly good margarita. We love their namesake house speciality, Bonita Margarita spiced with candied jalapenos and a chilli salt rim. Hola!
#6. You don't need travel far in Mermaid to keep the party vibe rolling. Neighbouring watering hole, Bon Bon stocks an impressive 100 tequilas behind the bar. One of their best? The Tequila Tea Party with apple tea and hickory-smoked reposada tequila. We'll take two please.
#7. With a name you'd usually associate with a cafe or breakfast joint, you can be confident ordering any espresso martini off the menu at hip and well-hidden Surfers Paradise bar, Black Coffee Lyrics.
#8. It's hard to settle on just one of Etsu Izakaya's Japanese-inspired creations, we love Welcome to the Garden and its refreshing cucumber, apple, and basil base topped with gin and sake.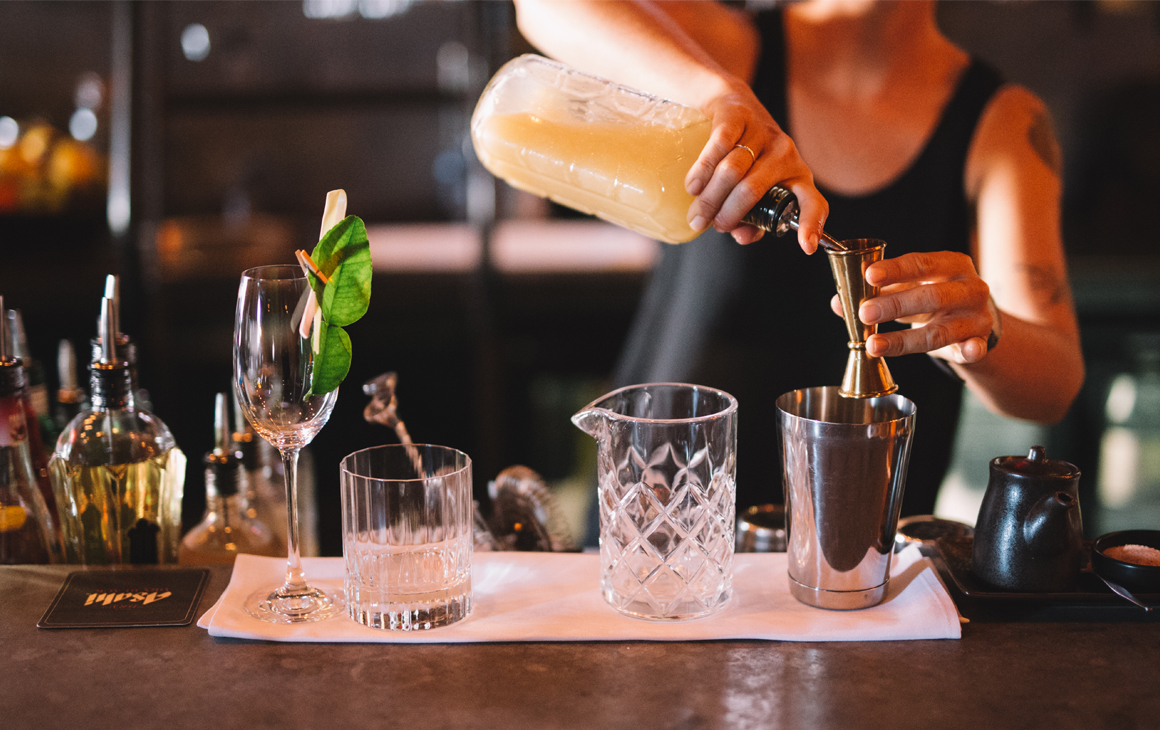 #9. Any bar named in honour of a historic sailing ship best nail their rum drinks. Let the smooth bartenders at Nobby Beach bar, The Cambus Wallace pour you a stiff two-ounce Maiden Voyage, made with muddled pineapple, three different rums, lime juice, bitters, and plenty of love.
#10. We daydreamed of our last escapade to the glittering Mediterranean Italian coast when sipping a Campari-laced Negroni on the breezy terrace of Jupiters' swanky Cucina Vivo Restaurant and Bar.
Did we miss your favourite Gold Coast cocktail? We want to hear from you!
When Brooke Darling is not travelling to far flung places or sailing around the world, she's scouring the coast for the best ethnic food, new openings, and hidden gems, all in the name of research for Metropolist. She loves motorbike rides to the hinterland, learning (frustratingly) to surf, will try any adventure sport at least once. Find her on Instagram @darlingisamrs 
Photo Credit: Hayley Williamson and Christin Nimri for Metropolist