The Gold Coast is fast becoming a vegan hotspot with new plant-based eateries popping up left, right and centre and we're all lovin' it. And now it seems many GC restaurants have cottoned on to our green-loving ways and are ditching meat and opting to go plant-based–YAS!
But carnivores never fear, it's just one day a week, but we reckon once you sample their vegan offerings you'll be absolutely hooked. Clear your diary, these are our favourite vegan nights on the Gold Coast.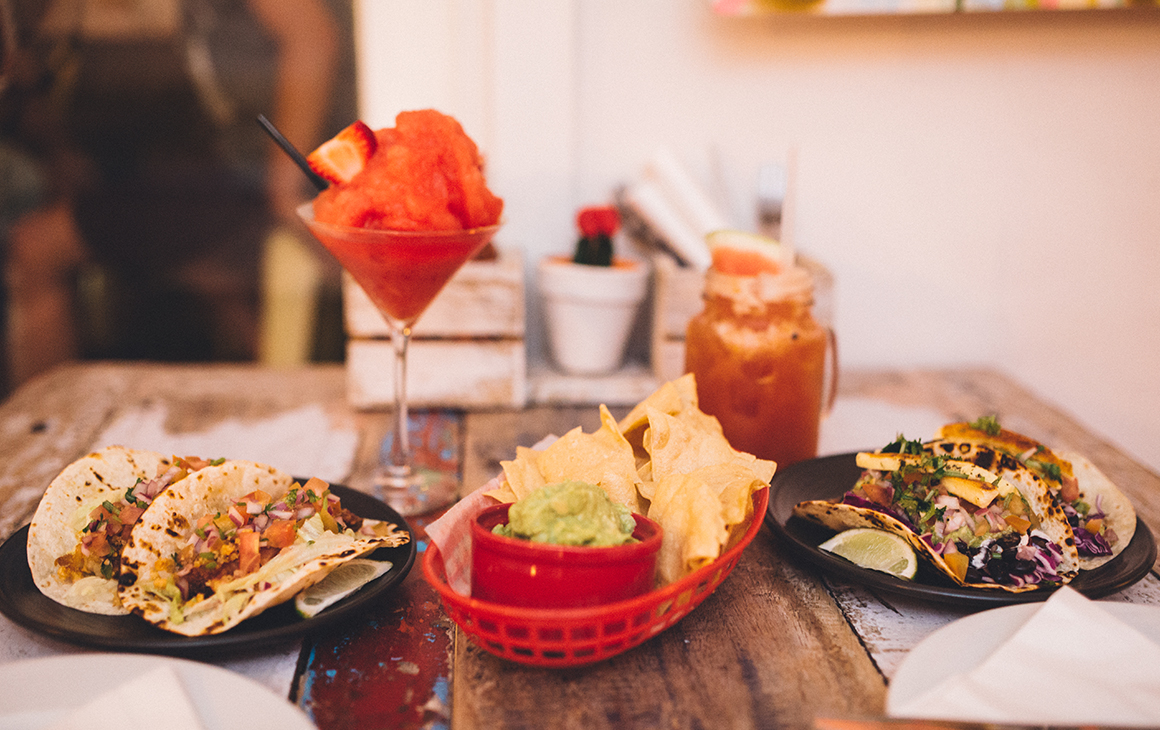 Mexicali
Nobby Beach
One of our fave Mexican eateries, Mexicali, is the most recent vegan convert and we're pretty stoked about it. Even the biggest meat eaters will be hard pressed to find fault in their plant-based menu. Every Monday they're serving up some seriously tasty noms, including the cauliflower con queso—the dip is packed with flavour and is so creamy you won't believe there's not even a hint of cheese in the mix. And replacing the pulled pork taco filling is jackfruit. Paired with a generous serving of gauc and salsa this bad boy is definitely a two hander. It's so good meat-lovers will be scratching their head marvelling at how this nom could possibly be plant-based. We promise you, the fruit actually tastes like pork. Oh and their all-night-long happy hour isn't too bad either!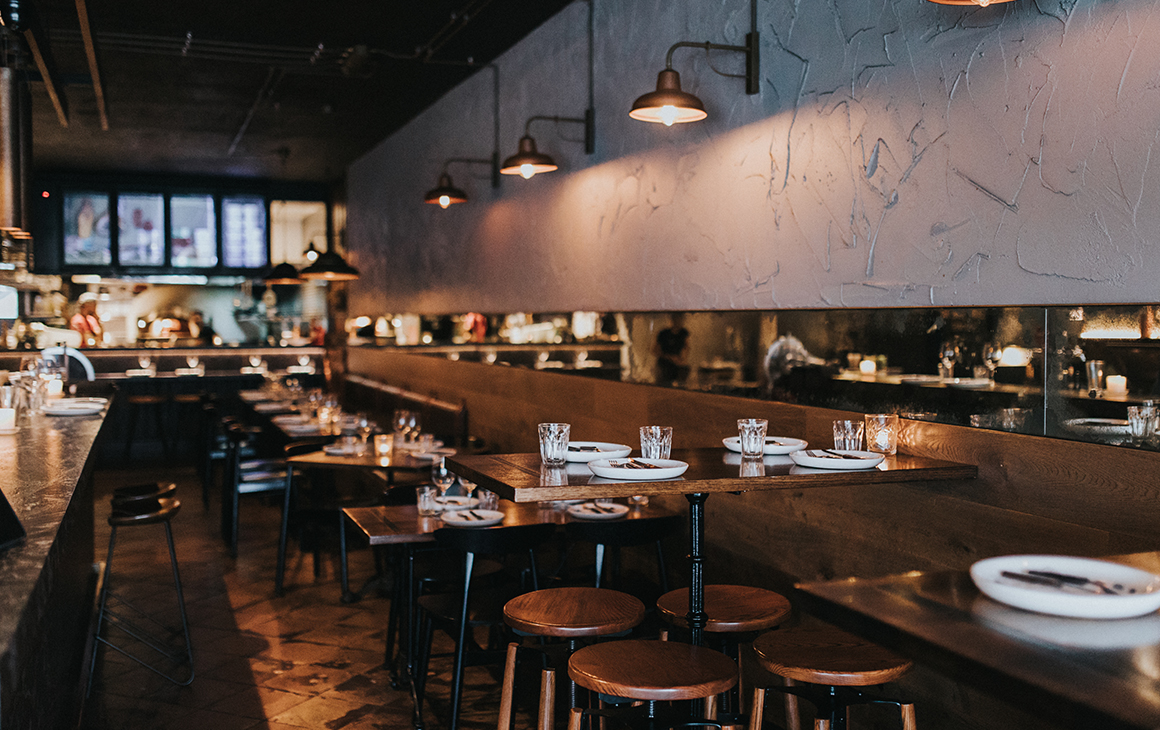 Gemellini
Nobby Beach
We love us a good Italian feast and now vegetarians and vegans alike can enjoy the mouth-watering eats the good folk at Gemellini have been serving up for years. Every Tuesday you can feast on a menu packed with veggie delights such as beetroot gnocchi, semolina linguine with green beans and basil pesto or rigatoni with slow-cooked pumpkin and pine nuts. And you CAN'T go past their vegan wood-fired pizzas. We love the "Patate" with mushroom puree base, thin sliced potato, black truffle paste, rocket and rosemary. And if you're really hungry, order the "Mista" too—with dairy free mozzarella, fried eggplant, grilled zucchini and wood roasted capsicum, we promise it's good enough to convert you to full-time veganism. Mama Mia!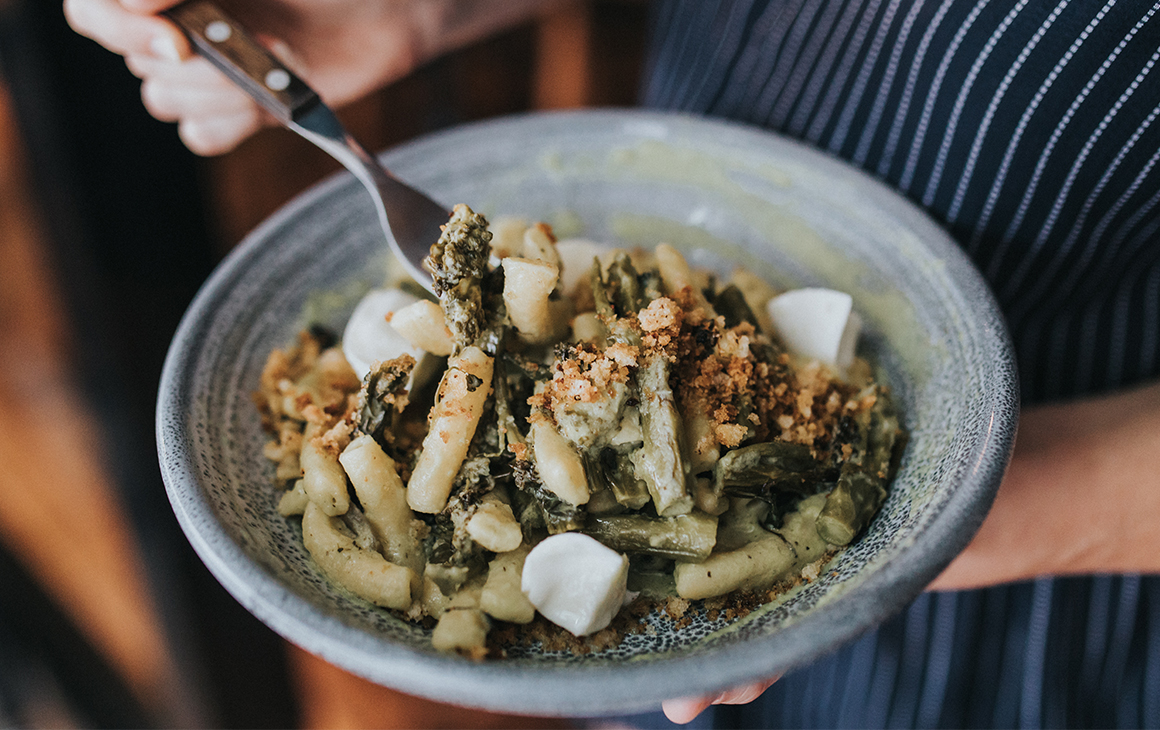 Pepe Italia
Burleigh
Located in the foodie hub of Burleigh Heads, Pepe Italia, are known for hosting their "special" nights. On Monday there's "Spaghetti Night" where you can grab a bowl of the good stuff for $15. Tuesday is $15 "Pizza Night" and Thursdays are all about melt-in-your-mouth gnocchi for $19. Well greenies it's time to celebrate because Wednesday is you're your night and their menu is packed with delish plant-based noms. We're talking moreish numbers like risotto ai funghi with porcini mushrooms, truffle oil, walnuts and dairy-free parmesan and the handmade pomodoro tagliatelle with zucchini puree, toasted almonds and chilli oil—drool! Their pizzas are pretty damn lust-worthy too. We love the simplicity of the marinara with San Marzan tomato, garlic oil, oregano, parsley and dairy free parmesan. We could live off those babies. Pepe's is further proof you don't need meat to make a delish meal.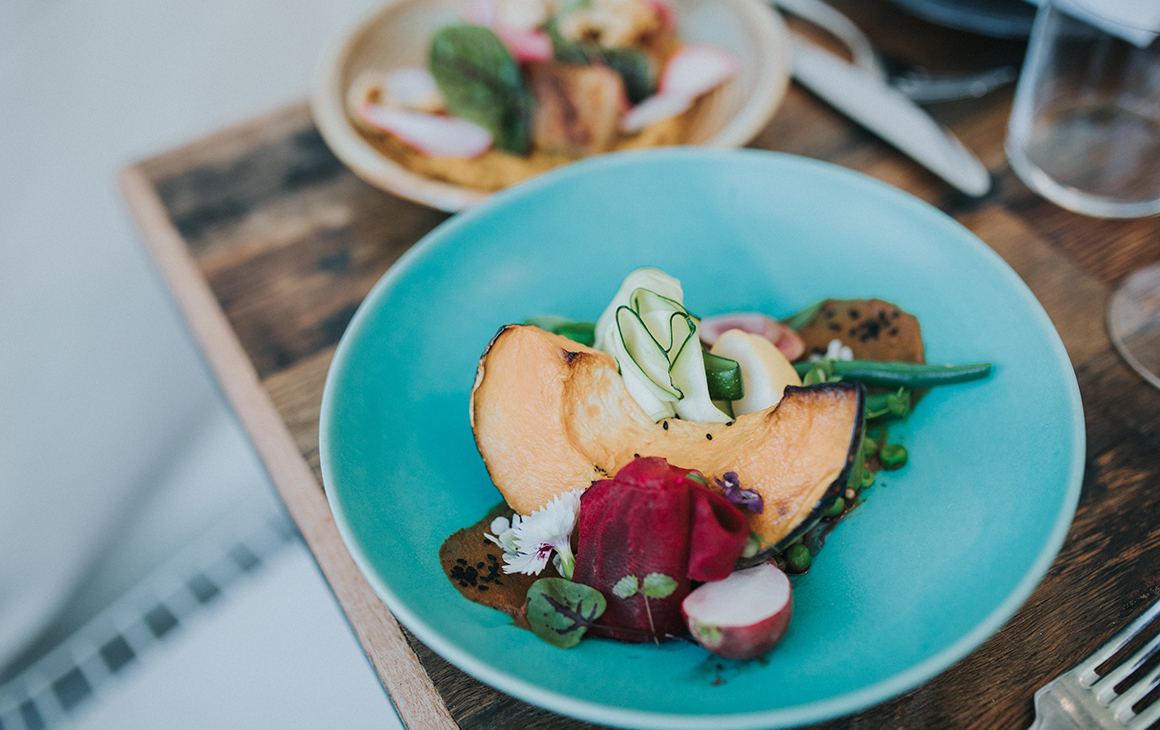 Bombay Cricketers Club
Kingscliff
These guys have long been one of our absolute faves when it comes to refined Indian cuisine. We're also pretty obsessed with their uber-cool interiors too. So, imagine our delight when Bombay Cricketers Club launched their plant-based menu every Sunday. Open for lunch and dinner, for just $30 per person you can feast on four main dishes and three sides. Think potato and pea dumplings with mint chutney and roast cauliflower dhansak with braised lentil and vegetable curry and toasted sesame. Yummmo! And you'll love their paneer makhana with cheese, potatoes, tomato, ginger and aniseed myrtle. We also have to give a shout out to their epic sides, we're talking tossed greens and coconut and a beetroot salad with dates and almonds. Srsly, you'll be clearing your Sundays so you can feast at BCC for months to come.
Looking for somewhere to whet your whistle post dinner, check out our fave bars in Burleigh.
Image Credit: Hayley Williamson for The Urban List