If there's one thing the Gold Coast does well, it's Mexican food. Perhaps it's because our balmy beach-loving lifestyle conjures comparisons with laid-back Sayulita or party capital Cancun. So it comes as no surprise the surf culture restaurant kings from Beach Burrito Company have landed to stake their claim on the Coast!
The newest addition to Coolangatta's dining scene has snagged a prime location smack bang in the middle of The Strand, overlooking the Norfolk pines, pandanus palms, white sand, and sea spray of Cooly's esplanade.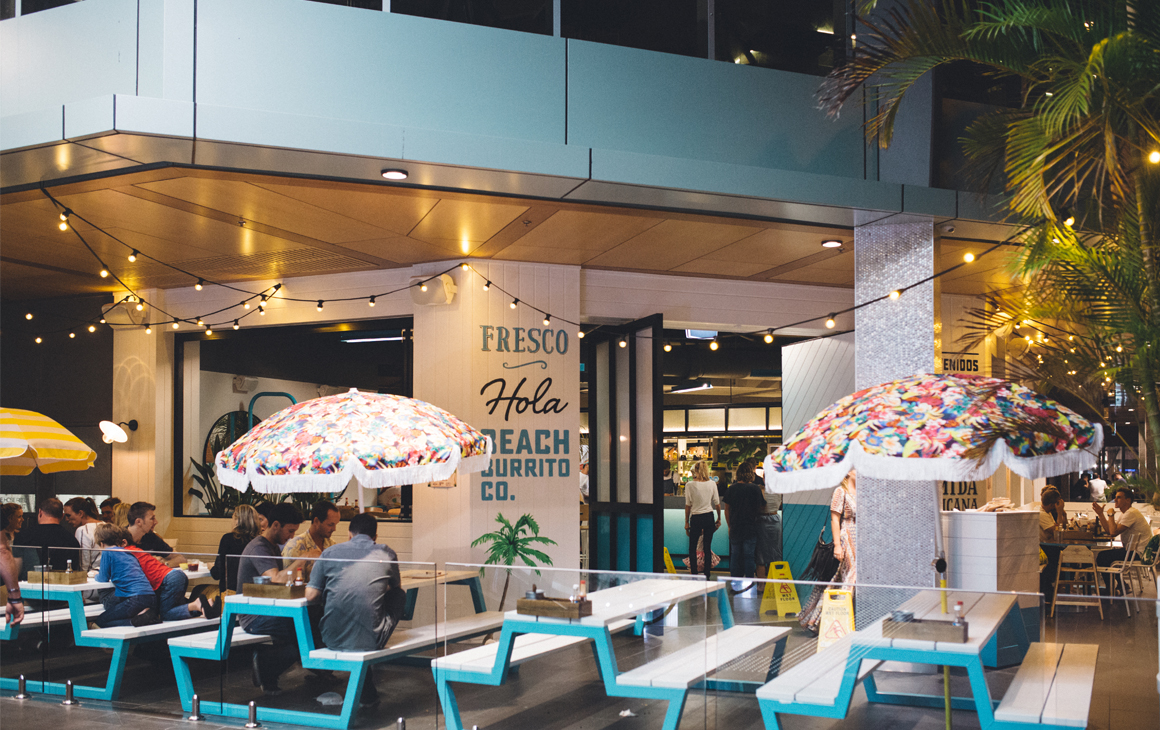 Only the third Beach Burrito Company restaurant to open in Queensland, the innovative crew have popped up a fun and festive California-beach-shack-inspired setting with ample seating on a spacious wrap-around alfresco patio. Decorated with white and aqua panelling and furniture, festooned rope lights strung from the ceiling, bright cushions, tutti-frutti umbrellas, and tropical motifs adorning the walls, we couldn't help but be coaxed in through the towering potted palm entrance to join the merry vibe.
When arriving late afternoon, we joined a half-dozen hip young families in for an early dinner. Kids built forts out of banana and palm-frond-printed cushions and chowed down contently on kid-size burritos. Come 5pm the patio filled and was abuzz with chatter and music. We're quick to concur Beach Burrito Company has successfully created their trademark energetic and colourful dining experience, which fits so perfectly with the Gold Coast lifestyle.
The vibrant and attentive staff come tattooed, pierced, bearded (or all three), enticing diners to start with coconut kaffir margaritas and pina coladas (by the glass or jug), buckets of Coronas, sangria, or freshly pressed juice and milkshakes.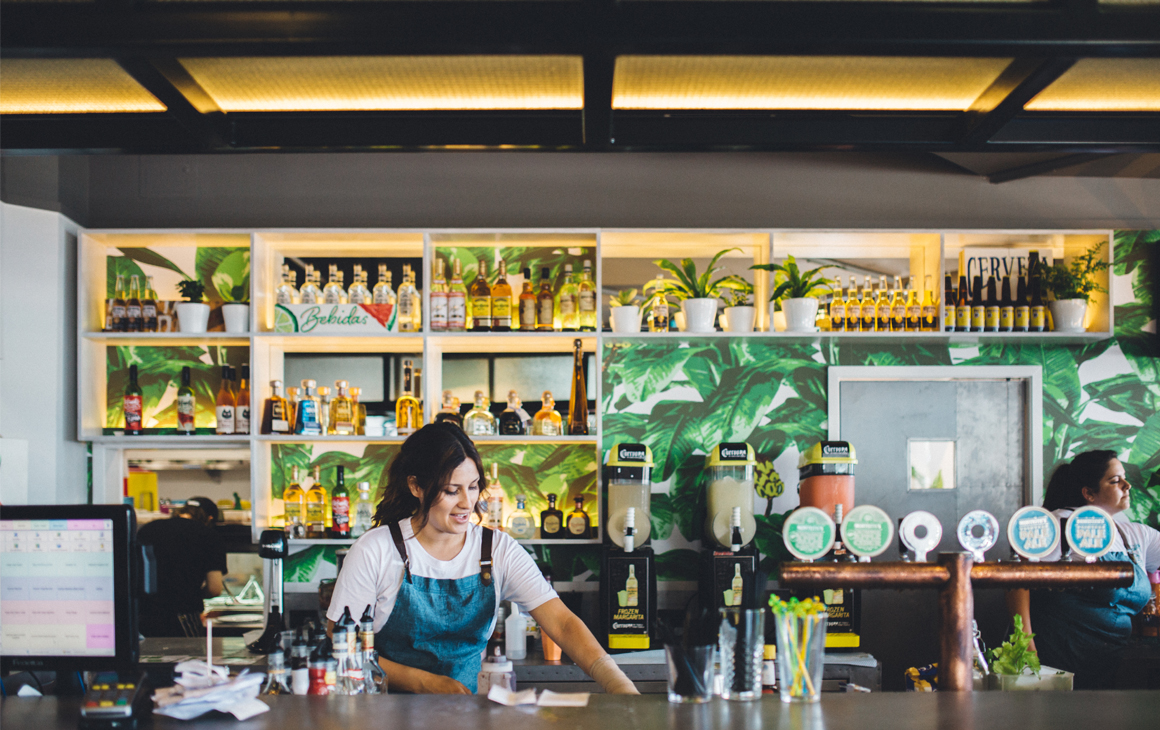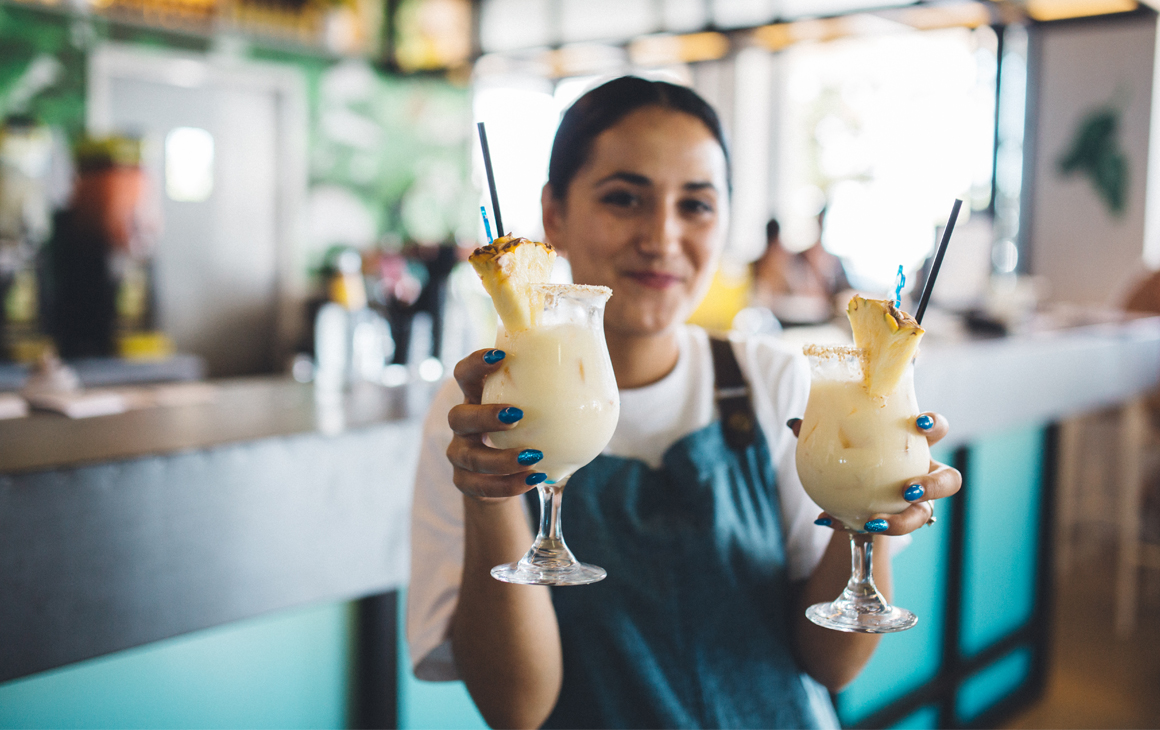 Their flavoursome Mexican-inspired menu is expansive, with all the usual suspects and plenty more. Start with your pick of share dishes, such as generous servings of chilli nachos, jalapeno poppers, salmon coconut ceviche, crispy chimichangas, or fresh and heaping tacos (served as a single for around $5 each). The house specialty, burritos (average price $15), are double fist-sized and served simply—wrapped in alfoil (no soggy mess here), with a side of corn chips. Depending on your penchant for heat, top your burrito with spicy green habanero sauce found in the table caddy.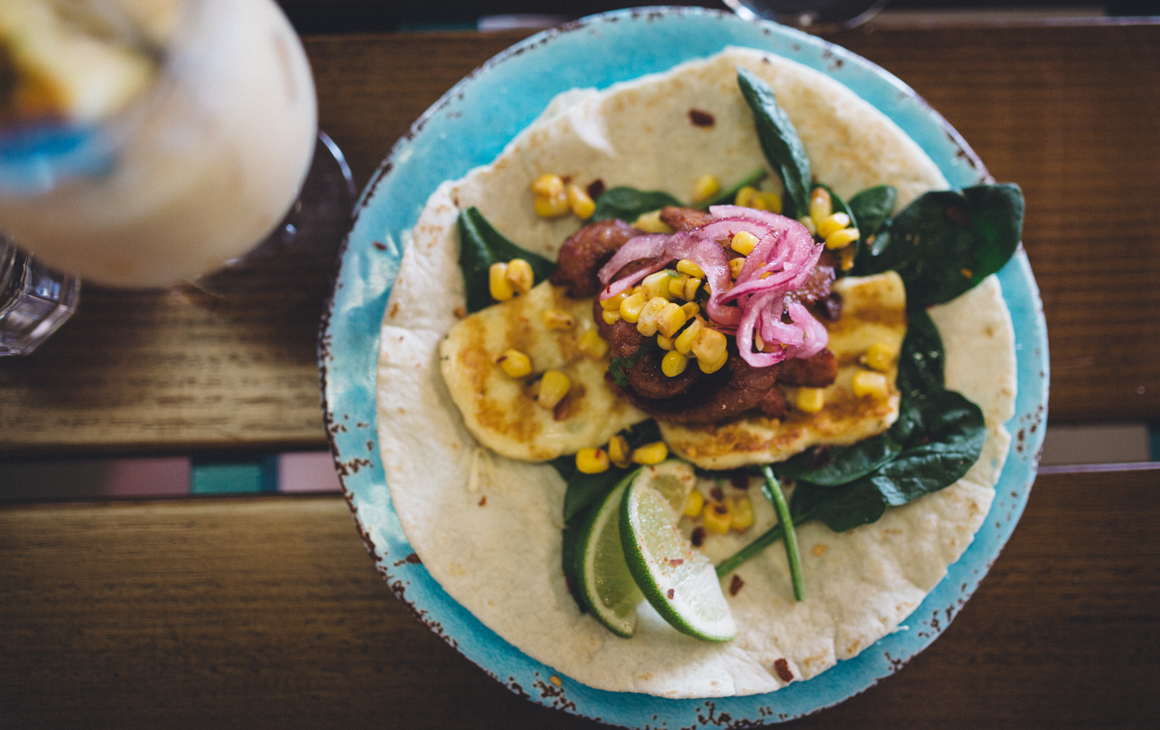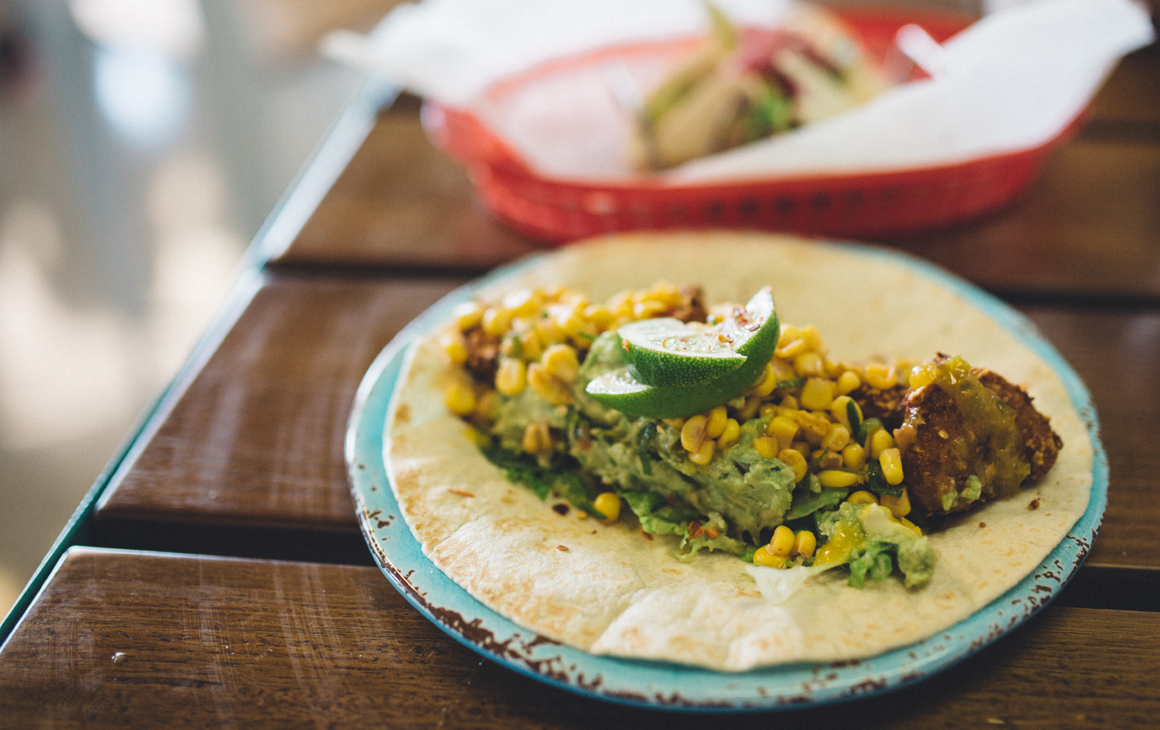 Adjoining the restaurant is a takeout counter selling a paired-back menu of burritos, tacos, and shakes, which will no doubt do a roaring trade with beach goers and is a healthy beachside picnic alternative from the typical greasy fish and chips.
We take our hats off to Beach Burrito Company for supplying the southern Goldy with an affordable lunch or dinner dining option, full table service, fast and fresh meal delivery, all wrapped up in a slick Mexican fiesta atmosphere.
Address: Shop 25/26, 72-80 Marine Parade, Coolangatta
Contact: 07 5536 4912
When Brooke Darling not travelling to far flung places or sailing around the world, she's scouring the coast for the best ethnic food, new openings, and hidden gems, all in the name of research for Metropolist. She loves motorbike rides to the hinterland, learning (frustratingly) to surf, and will try any adventure sport at least once. Find her on Instagram @darlingisamrs
Photo Credit: Hayley Williamson for Metropolist