For many Gold Coasters, this Insta-worthy haunt on the southern edge of Surfers Paradise holds a nostalgic place in their hearts.
With fond memories (or perhaps memory loss) of nights spent swilling brews, fancy dress, and toe-tapping to live tunes during its rocking hey-day as Swingin' Safari. But someone didn't like the noise so the fun police intervened, resulting in the nightclub's restaurant's swift demise in 2014. It was a huge shame, really, 'cause there were very few characterful venues like it still remaining in our modern progress-rushing city.
Thankfully, this precious piece of Gold Coast's history has recently received an injection of love and life that it justly deserves, while retaining its organic character.
After a thoughtful spruce up, we'd like you to say a big GC 'ello to Bacchus House!
Originally built as a family beach shack, this pre WWII cottage first gained its foray into the public realm in the 1970s when it was called Bacchus Lounge, and functioned as one of Queensland's first wine bars. Its new name is a return to tradition and a nod to its colourful history as a destination for hospitality and good times. So, we're warmed to hear the enthusiastic new team at Bacchus House is working hard to return the grace and soul to one of the city's most unique restaurant spaces.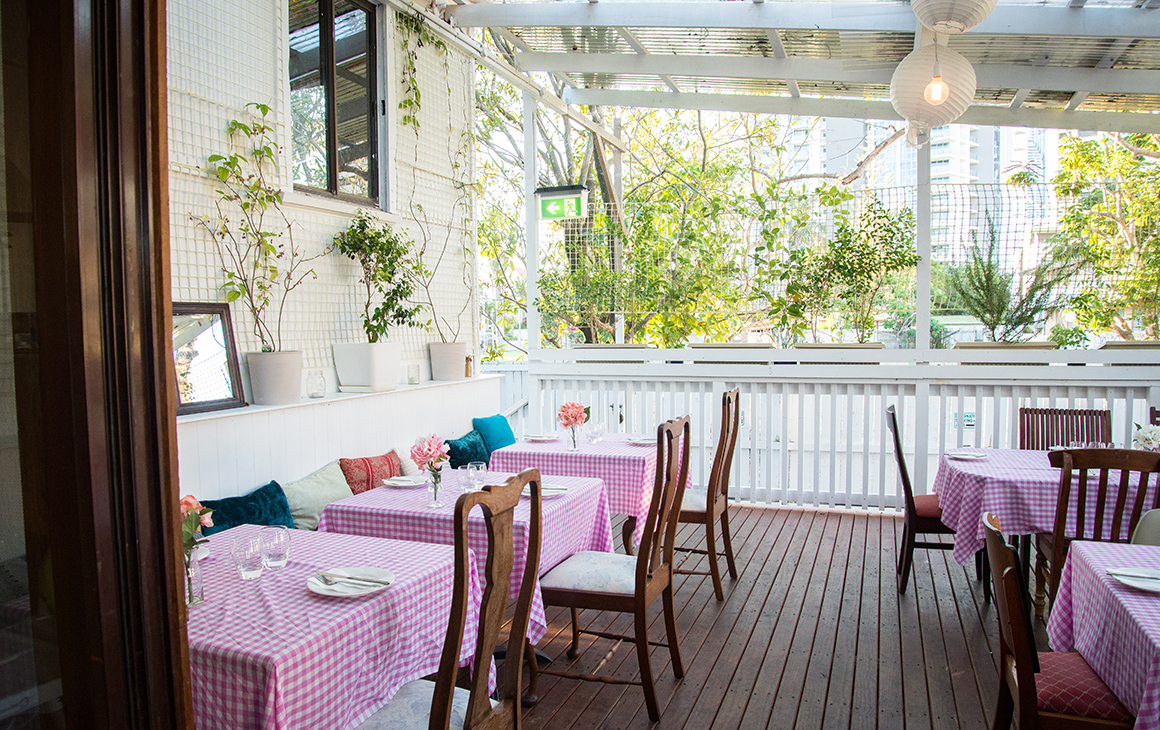 We are intrigued to learn of plans for what is hoped will become a community hub for events and cool happenings. Such as mid-week outdoor cinema screenings, easy-on-the-ears original live music like jazz and swing, and themed multi-cultural nights where you might come for German cuisine and music one week then Croatian or Brazilian the next. We for one will be watching on with interest over the weeks and months ahead.
For those who didn't already know, Bacchus is also the Roman god of wine (tough gig) so you know the wine selection is going to be a cracker. As is the food menu.
Hailing from a creative catering background, Bacchus House's head chef has devised a new menu of tapas share plates that's short but sweet. Rather than the deep fried and burger-filled menus of the past, they've introduced plenty of fresh, light options that are still totally satisfying. We've got our eyes on the mushroom arancini with lime aioli, crispy honey soy pork belly, or the seared scallops with pickled Asian mushroom and crispy pancetta, all finished off with the salted caramel panna cotta with crispy banana and caramel popcorn, naturally.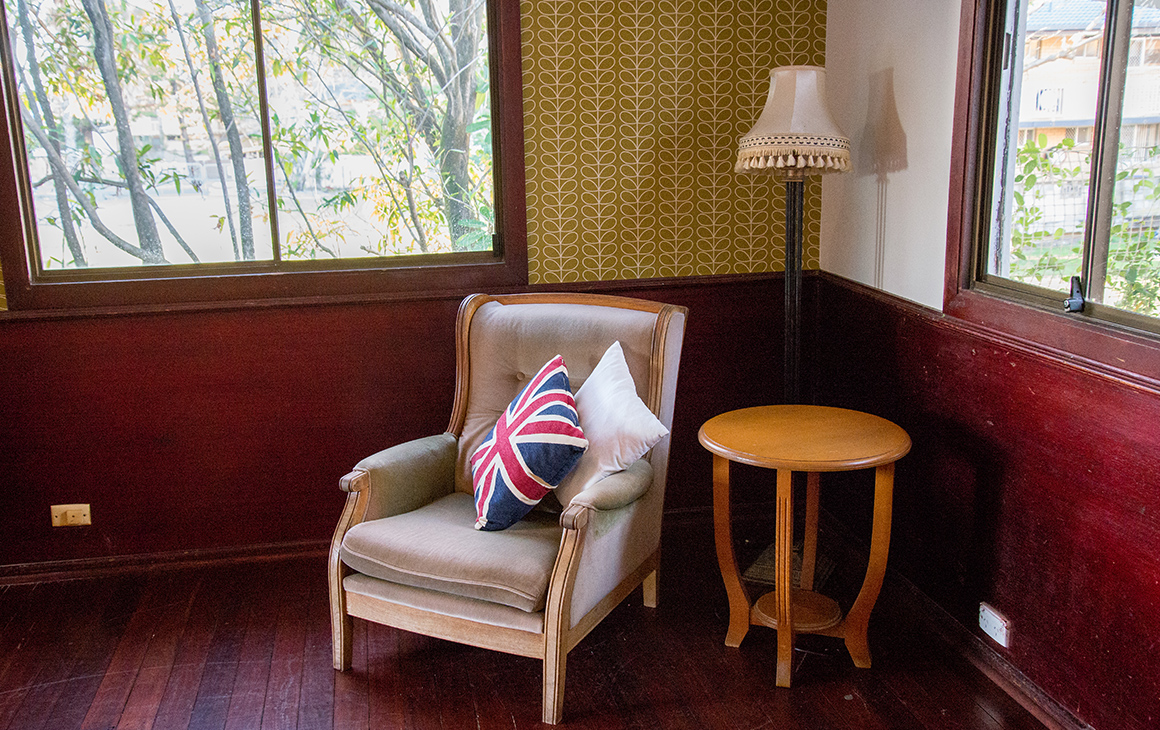 We're quietly confident the versatile Bacchus House will soon find its groove as a sweet spot for long ladies' lunches drinking shared cocktail jugs in the sunshine, high tea with a glass of champers or three, a destination for hosted garden parties, as well as accommodating intimate special events in any one of the function nooks inside—particularly the inviting back patio.
So folks, get down there and show your support, and let's ensure this Gold Coast hospitality icon lives on for another 40 years!
When: 4pm to midnight, Wednesday—Friday and 11:30am to midnight, Saturday—Sunday
Where: 2945 Gold Coast Highway, Surfers Paradise
Photo Credit: Brooke Darling for Metropolist