It's no secret how excited we are about NightQuarter. We, along with the rest of the northern end of the Gold Coast, are collectively holding our breath for the much anticipated launch of the biggest regular event to drop in the north's social scene since, well, ever!
There's no denying the surrounding community has been waiting patiently, and with dancing shoes at the ready, since news spread earlier this year of what promises to be a massive celebration of all things culture, food, music, art, design, entertainment, and general good times.
Well folks, that time has finally arrived!
NightQuarter throws open its doors to the public THIS WEEKEND, kicking off Saturday 28th November between 4 pm – 10pm; with festivities scheduled to continue every Friday and Saturday evening to follow. We can hardly believe it ourselves!
If you've been hiding under a rock, or are too wrapped up in the action that lines the glittering beaches, allow us to let you in on a party to end all parties that's about to occupy our sleepy north western neighbour of Helensvale.
Since receiving the unanimous green light a few months back, construction has been swift with the resourceful use of upcycled shipping containers, configured to create eight distinct precincts to wander and explore.
For those who've experienced the atmosphere and vibrancy of the markets, bazaars, and eat streets of Asia and Europe, and have since yearned for those feelings to return, it's hoped these same emotions will be evoked right here on our doorstop at Helensvale's new NightQuarter night markets.
Dozens of well-respected names in the local food industry, along with several more new vendors, have signed up in an overwhelming show of support. They'll be operating exciting micro restaurants and bars (hello weekend drinkies!) in the district dubbed Tapas Street, and, on Hawker Street, a bustling international-style street-food market will be cooking and baking everything your heart desires, and then some.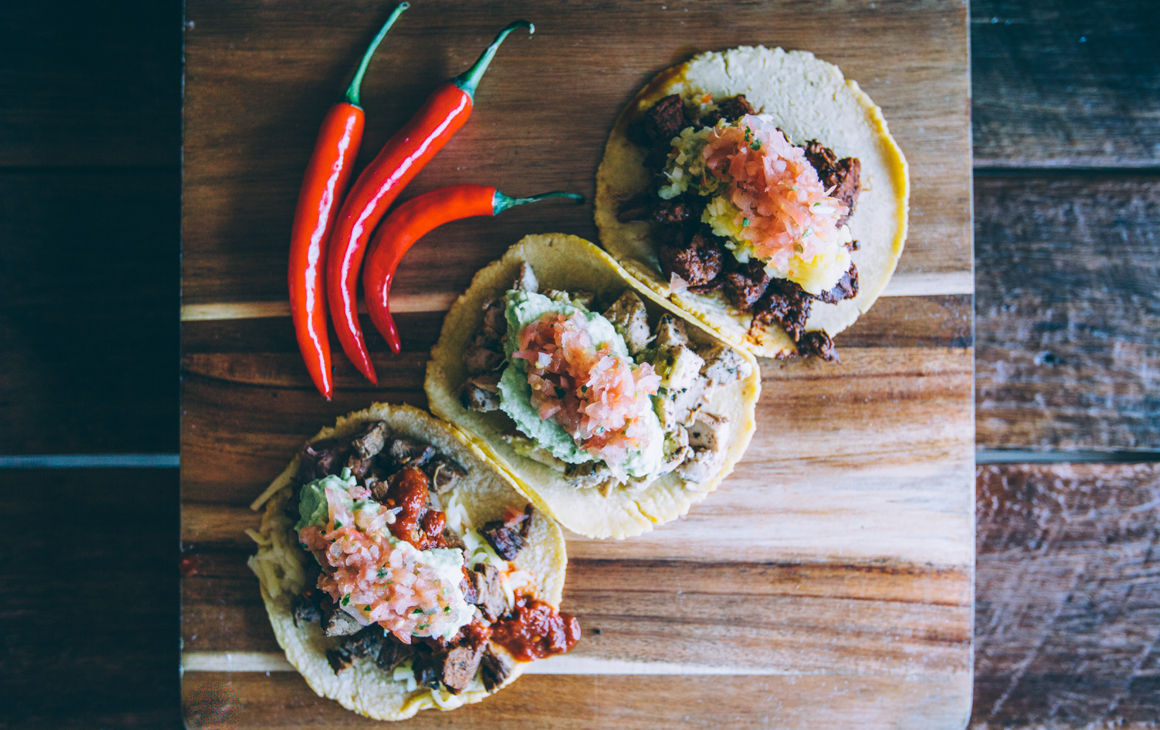 Nothing pairs more harmoniously with a social street-food market setting than the buzz of live music to get your toes tapping and post sushi/sausage/souvlaki booty shakin'. The Paddock music precinct, with an impressive capacity for 2,000 happy people, will see both local and touring artists hit the stage over the weeks and months to come (seriously though, you should check out the line up!).
Other such enclaves include The Alley, inspired by the eclectic bazaars of Istanbul and brimming with arts, crafts, and homewares, or High Street where talented local designers from up and down the Coast will descend to sell their latest lovingly made creations. Or swing by Side Street for massages, beauty bars, and barbers – yep, they've thought of just about everything!
The best part? NightQuarter has been designed with the whole family in mind so, for the kiddies, Sparky's Carnival Precinct will boast an interactive playground; disco; and arts, games, and science stations that are guaranteed to pry those wee faces away from the glow of a digital device.
The chosen location couldn't be more convenient for access, positioned across from the Helensvale Train Station, along with 2,000 free car parks at the adjacent Westfield, with anticipation families and friends will come flooding in from across the Coast and beyond to join in the twice-weekly festivities.
It's an insanely massive undertaking, and we take our hat off to the organisers and supporters for delivering a much-needed multi-purpose entertainment venue to this end of the GC. We can't wait to watch NightQuarter grow and evolve into a powerhouse must-do activity for Gold Coast locals and visitors alike.
So be sure to scoop up your friends, bring your good vibe mood, open your wallets, loosen your belt, and pace yourself to leave room for a naughty dessert or two. Get excited folks, you're in for one hell of a treat!
Where: 1 Town Centre Drive, Helensvale
When: opens Saturday 28th November, 4 – 10 pm (then every Friday and Saturday evening there after)
Cost: $2 entry fee (fundraising for Starlight Foundation)
Contact: 1800 264 448
When Brooke Darling is not travelling to far flung places or sailing around the world, she's scouring the coast for the best ethnic food, new openings, and hidden gems, all in the name of research for Metropolist. She loves motorbike rides to the hinterland, learning (frustratingly) to surf, and will try any adventure sport at least once. Find her on Instagram @darlingisamrs 
Photo Credit: Hayley Williamson and Ariana Gillrie for Metropolist