So the dollar bills are running a bit short this month thanks to the fact you made it rain $$ at Vanity last weekend. Lucky we've got you covered with some cheap ol' fashioned fun on the Coast.
Good times don't need to burn a hole in your hip pocket folks so, here's our pick of 25 things to do on the Gold Coast for under $25.
1. Get wet at the Currumbin Rock Pools. This little piece of paradise is hidden amongst some lush South East Queensland greenery and is the perfect place to chill out and swim without being attacked by a vicious wave.
2. Carrara Markets' Car Boot Sale is a bargain hunters delight (first and third Sunday morning of the month). Scrounge under the couch for those long-lost coins 'cause you know what they say – one man's trash is another man's treasure. And vintage has never been so vouge.
3. Get sassy at QT Hotel's Stingray Bar, Surfers Paradise – Thursdays are Tequila Appreciation Night where $15 will get you a tequila tasting paddle and free snacks.
4. Next time you're lining up for coffee from your fave barista, shout a stranger a cup of coffee, because you're so damn nice like that.
5. BYO corn chips, find a seat in Cavill Avenue and observe the colourful personalities of the Gold Coast's infamously iconic strip. Did that meter maid just pick her wedgie? Awks.
6. Go for a hike around Burleigh Heads National Park, those gorgeous GC beach views come complimentary. #freshairdontcare.
7. Weekends in the north have changed forever with the arrival of NightQuarter, Helensvale. Scope out all the offerings first, as 25 bucks can last all night when you graze on street eats and naughty desserts while kicking-back to free live tunes.
8. Check in at BSKT café and order the BBB (BSKT Big Breakfast). With a heaping serving of grilled leg ham, eggs, eye fillet, roasted tomato, sweet potato bubble and squeak, forest mushrooms, and spinach, we reckon you'll be skipping lunch. And at $21 there's just enough left in the budget for coffee. Treat yo'self.
9. Get snap happy at Main Beach around 6pm when the sun is setting. Why? Because it's the perfect lighting for selfies, duh. #nofilter.
10. Tick off at least five of our 15 best cheap eats on the Gold Coast. You and your bank account will thank us later.
11. Check out the seriously stunning waterfalls and nature reserve at Springbrook National Park within the Gold Coast Hinterland. Is this place even real? The views are too good to be true, and they're free.
12. Eat a peanut butter choc-chip cookie and drink an iced latte ($6) from Paddock Bakery, Miami. These guys bake fresh daily and there's a high possibility your inner cookie monster will be unleashed. Just sayin'.
13. Buy a bunch of fresh Aussie prawns from Charis Seafood (half kilo for $17), Labrador. Enjoy them beachside while watching tourists get swooped by hungry seagulls and pelicans. Don't feed the wildlife, dammit!
14. Wrap your lips around some oh-so-sweet frozen treats from Gelato Messina, Coolangatta. Did someone say salted caramel? Make it a double scoop for $6.80.
15. Take on stunning Currumbin Creek by hiring a stand-up paddleboard ($15 for one hour). It's really not as hard as it looks.
16. Sink your teeth into any of the wicked creations at cheeky Dick's Donuts ($4.50 - $7), Broadbeach or Surfers Paradise – because you are bulking for festive season.
17. Go for a run at Kurrawa Pratten Park, Broadbeach to counteract those donuts you just ate, because now you feel guilty.
18. Work your way through our pick of the Gold Coast's best burgers. You're going on a diet in the New Year anyway, rrriiiight?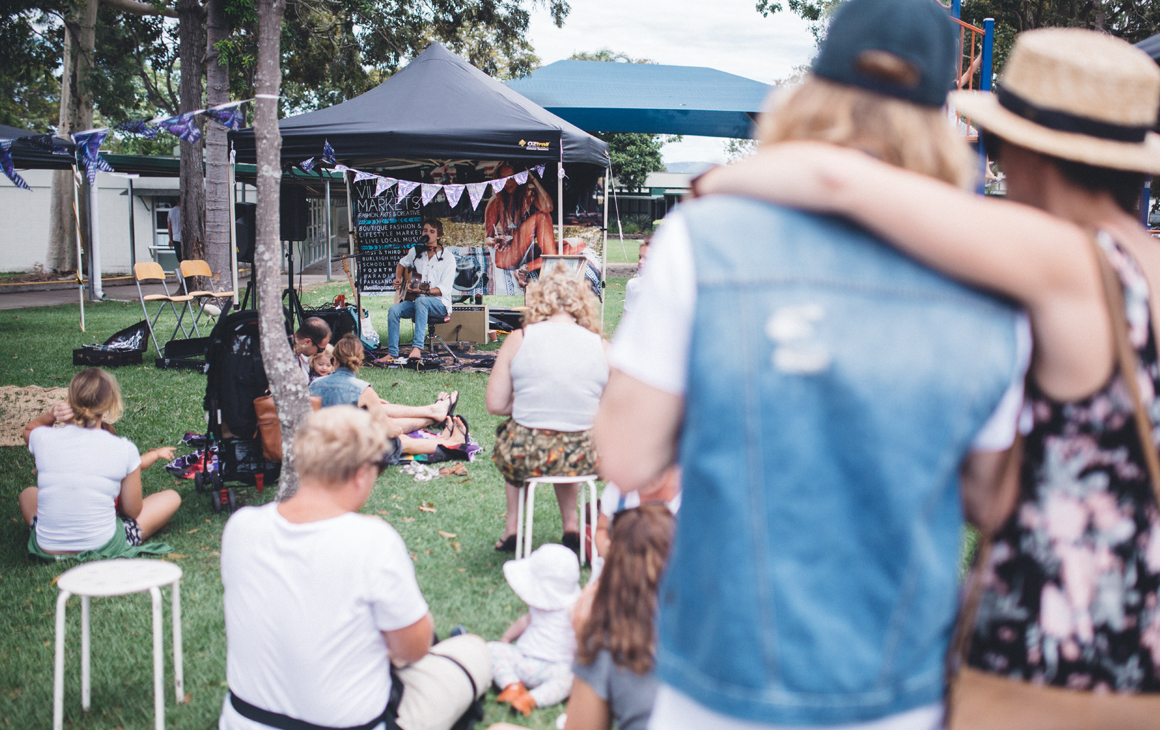 19. Get in early to raid the op-shop fashion racks at The Village Markets, before scoping stalls from the Coast's crafty local talents. Your Sunday morning very well spent (first and third Sunday of every month at Burleigh Heads, and the fourth Sunday at Paradise Point).
2o. Empty out the change in your pockets and hit the five cent pokies at Jupiters Casino, Broadbeach. Who knows, you might win big with that last 25 bucks. #putitallonred.
21. Watch the sunset from the calm side of The Spit and you'll witness some gorgeous shades of red and orange, 'cause the best things in life are free.
22. Grab a squeezed juice from Coolangatta's pro surfer hang-out, Fresh Garden Café ($5.50 - $8.50). Excuse me, is that Joel Parkinson?
23. Let your hair down at intimate Bon Bon Bar, Mermaid Beach (adjacent to Bonita Bonita), and order an unbelievably-good Bonita Margarita. Trust us, it'll be the best $17 you've ever forked out for a cocktail.
24. Try a Bronut Sundae ($5.50) from Skull and Bones Espresso, Mermaid Beach. We hope this donut, bronut, cruffin craze never goes away. Ever.
25. An old man's sport has never been so much fun. Rally your mates for barefoot bowls every Sunday afternoon at Burleigh Heads Bowls Club. At only five bucks a head you'll have plenty of dosh left over for frosty pots in the sunshine.
Kristina Sariyiannisis a self-confessed pasta addict and Greek frappe enthusiast who loves spending her free time with sand between her toes and salt water through her hair. There's nothing she loves more than sharing her culinary adventures with family and friends. Follow Kristina's adventures on her blog here. 
Photo Credit: Hayley Williamson for Metropolist