Michael and Zara Madrusan (Made in the Shade Group) have a real knack for giving us exactly what we want. With the likes of The Everleigh, Heartbreaker and Connie's Pizza, it's no surprise their latest venture is once again producing the goods. Bar Margaux is a late night bar and brasserie serving up some sensational wines, cocktails and French comfort food. I think they're being humble—it's so much more than that.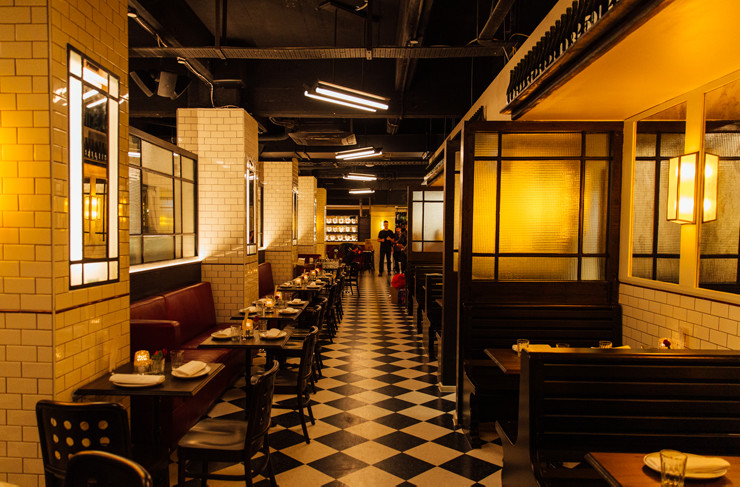 Bar Margaux fills a gap in Melbourne's CBD restaurant and bar scene; somewhere open late (and yes, we mean 5 am late), with laid back vibes and delicious food. Top that off with a killer list of cocktails and it's safe to say Michael and Zara have hit another home run. "The goal with Margaux is to be casual, fun and late," says Michael. "So, with all the things we want to do, we want to make sure the things we never waiver is our service and our quality."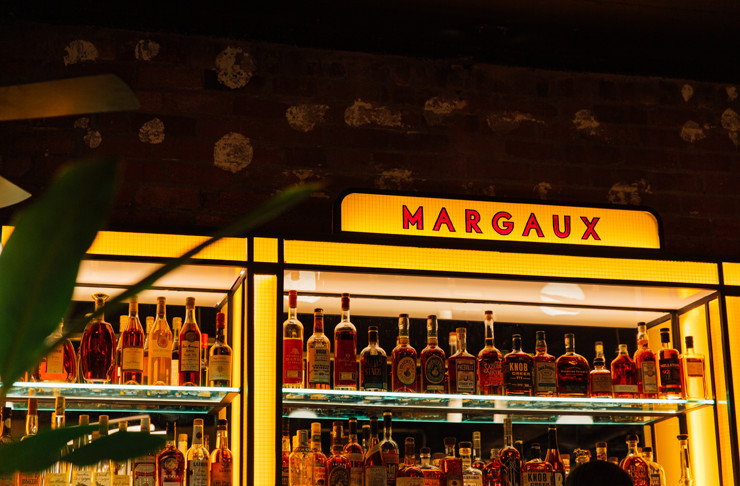 Tapping Michael's interior designer sister Deanie Madrusan, the space is nothing short of stunning. With Parisian-style white tiles and red leather booths, every detail of Bar Margaux has been thoughtfully planned and executed, right down to the light fixtures. You feel transported to a New York style bistro, with mood lighting and frosted glass.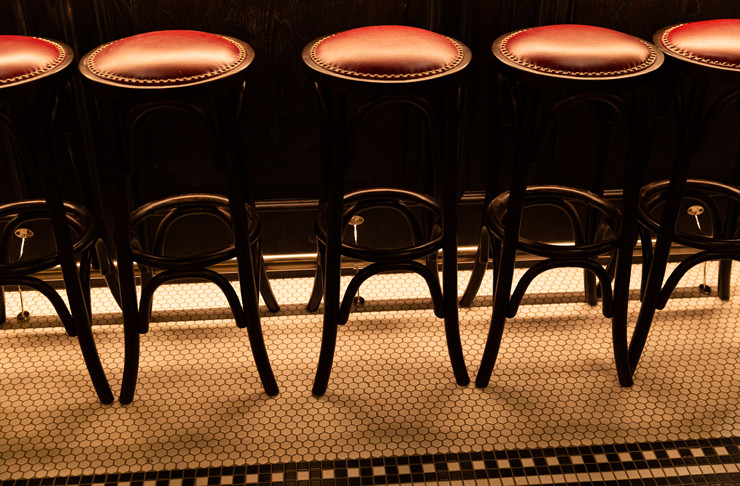 French cuisine has come in and out of Melbourne, with people often hesitant due to the perceived price point, and expectation that it's a meal for a 'special occasion'; "with Bar Margaux, it doesn't have to be. It can be a Monday night are you can come in for a drink," says Michael.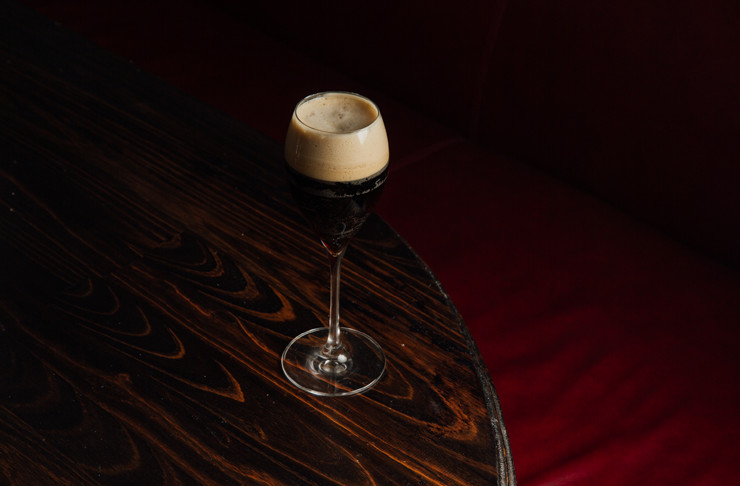 Enlisting chef Daniel Southern (The Craft & Co, Sth Central) the menu is made to share, made to eat all for yourself, really whatever you like. Michael and Zara describe the menu as a 'Greatest Hits Playlist'.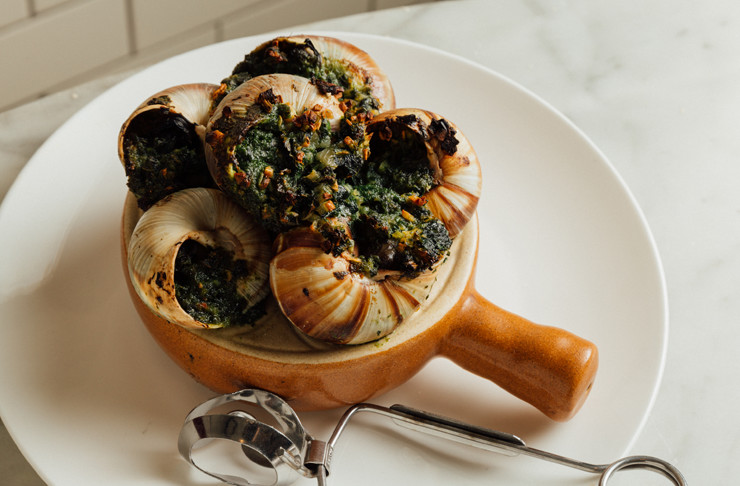 "I could love every single dish, every different night of the week. There's nothing too obscure that you won't want to have it". And trust me, you'll want to have it all; Duck Frites, Gnocchi with gruyere, and a sensational Dry Aged Sirloin, to name a few. "The food that we're putting on the menu is simple; it's honest and it's classic. We just wanted really good food, on a plate—we don't want a ritzy place," says Michael.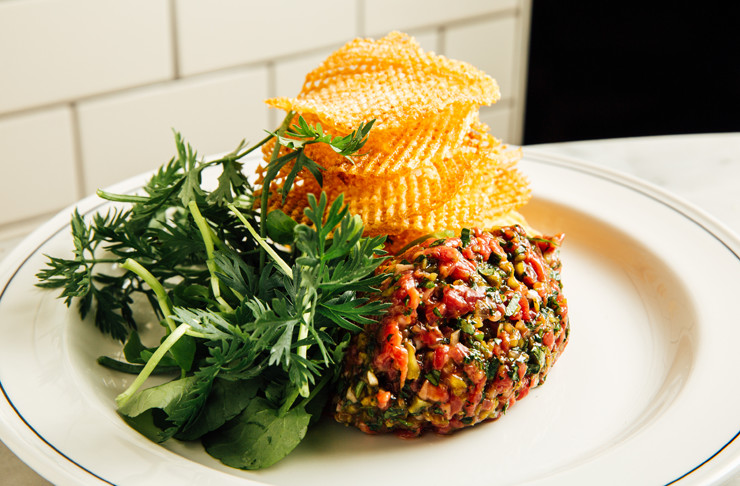 But we can't talk food without calling out the Margaux Burger. "If you're going to do a burger, you've got to do a burger," says Zara. Michael describes it as a "burger for people who want to have a burger, not for people who wish they were. It's a commitment burger."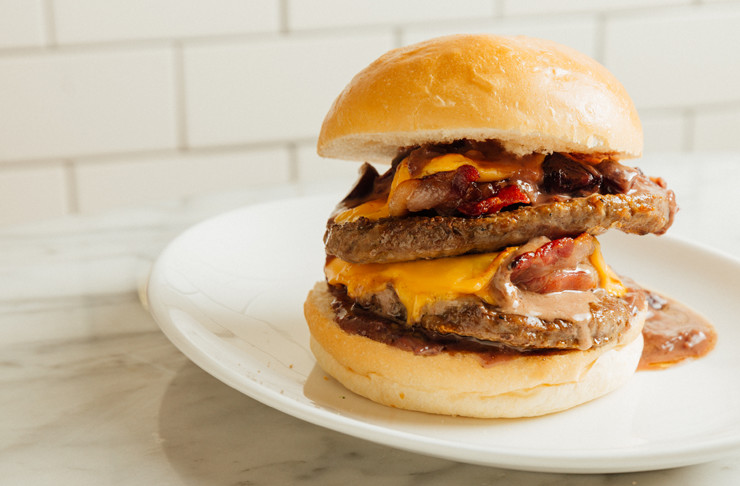 Bar Margaux is a bar first, where you can truly roll in at any hour and have some great food and drinks. It's casual with great vibes and a contemporary interior that makes you feel right at home.
And before you ask, yes, you must try the snails. They're covered in garlic butter—need I say more?
The Details
What: Bar Margaux
Where: Basement, 111 Lonsdale Street, Melbourne
Keep up to date with the latest openings around Melbourne at our Food & Drink section.
Image credit: Annika Kafcaloudis