Are you passionate about large-scale, intricate paper sculptures inspired by the structures of honeycomb? Well, you're bang in luck, because over 100 of them are coming to the Ian Potter Centre at Fed Square.
It's all part of the NGV's latest exhibition (is it just us, or have the NGV been killing it this year?). This time they've commissioned an exclusive sculpture exhibition from famed international artist Louise Paramor. It's called Palace Of The Republic.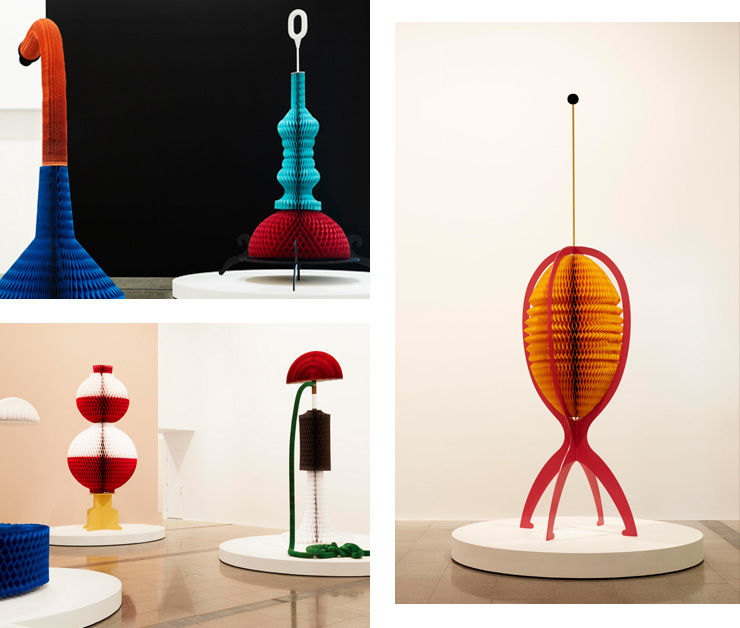 From a distance, they look like giant colourful fungi, or maybe internal parts from an origami alien spaceship. Up close they're huge paper structures, meticulously created by Paramor from thousands of pieces of paper. Each work is cut by hand and carefully glued together, then pulled 360 degrees around a central axis. It's a technique Paramor pioneered in Berlin back in 1999.
The result? Bizarre, bulging colourful paper things.
"Louise Paramor's practice is at once playful and intellectual, often providing a thoughtful comment on design and architecture. Louise's latest body of work, Palace of the Republic, creates a sense of wonder for the viewer through its bold colours and impressive scale," says Tony Ellwood, Director at the NGV.
Entry to the exhibition is 100% free and it'll be running through to March next year.
The Details
Where: Ian Potter Centre, Fed Square
When: 17 November 2017 – 12 March 2018
For more info, click here.
Not really the arty type? Maybe you're more a Mexican wrestling and tequila sort of person...
Image credit: NGV