A wharf on the north bank on Melbourne's river that was once the busiest wharf in Melbourne will be home to a new 3,500 square metre park.
Seafarers Rest is situated next to the historic Mission to Seafarers building which is often open for tours during Open House Melbourne.
The new park is part of the City of Melbourne's 'Open Space Strategy' and will form part of developer Riverlee's $500 million mixed-use Seafarers project.
The proposed design for Seafarers Rest has been seen by the local community with their suggestions shared as part of a community engagement survey. Now, the development moves to an expected endorsement from the Future Melbourne Committee.
"The northern part of the Yarra River has been underutilised for over 40 years and in some ways, forgotten about. The proposed design seeks to inject new life and activity into the riverfront by creating a place for the community, designed by the community themselves," said Riverlee Development Director, David Lee.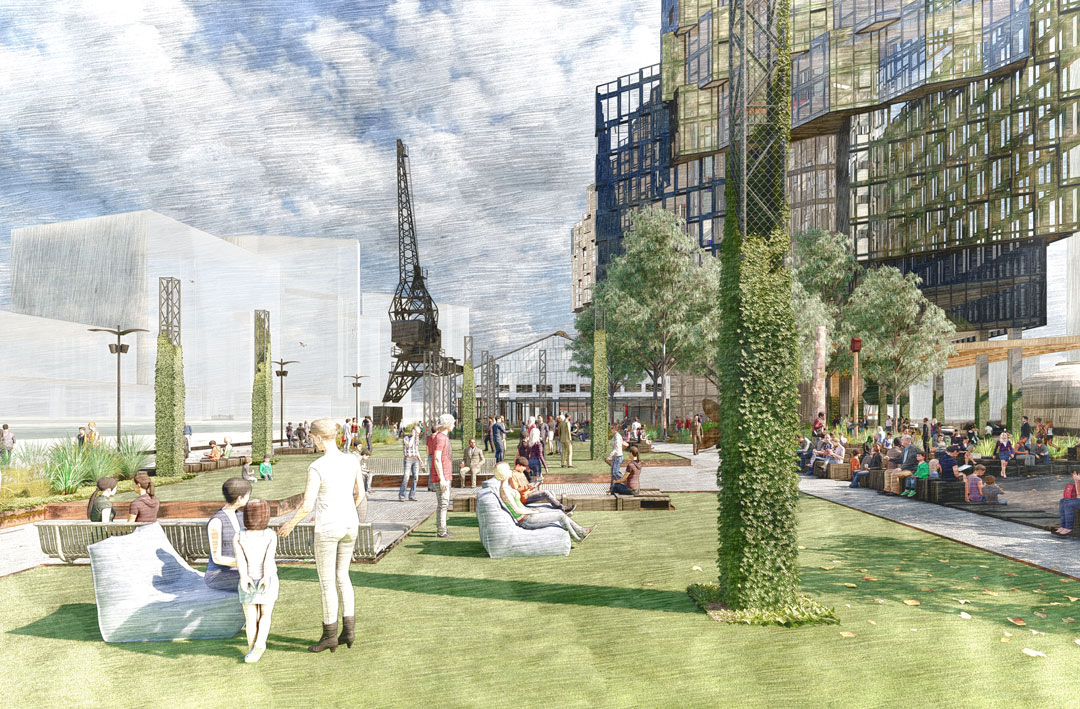 Seafarers Rest will feature six key areas:
The River Lawns—open lawns connecting the park to the river promenade via a series of new paths to increase pedestrian and bicycle access.
The Play Wharf—a playful space for children and adults with seating and play elements.
The Habitat Hollows—outdoor rooms for nature play and habitat for Melbourne's urban ecology.
The Events Deck—a flexible-use open space to accommodate gatherings and events.
The Crates—framing the Events Deck, generous timber seating will provide a distinctive place to meet and connect.
The Urban Forest—a green haven to frame the park, complete with shaded area and dog-friendly access.
Read more about the proposed Seafarers Rest park here.
Melbourne's restaurants are slowly reopening for customers again, here's a list of the latest openings you should know about.
Image credit: supplied