Where you once would have found American Hamburger joint, Brooklyn Depot, you'll now find a restaurant and bar that's bringing authentic flavours from Southeast Asia to Melbourne's CBD—in a big way.
Less than a minute's walk from Hardware Lane, The Wanderer Thai Kitchen & Bar hides in plain sight on Lonsdale Street. They opened their doors to Melbourne earlier this year in June and are owning their new kid on the block status. But don't let that fool you, because their cooking comes from recipes that are generations-old and not only includes Thai cuisine but also Cambodian and Laotian too.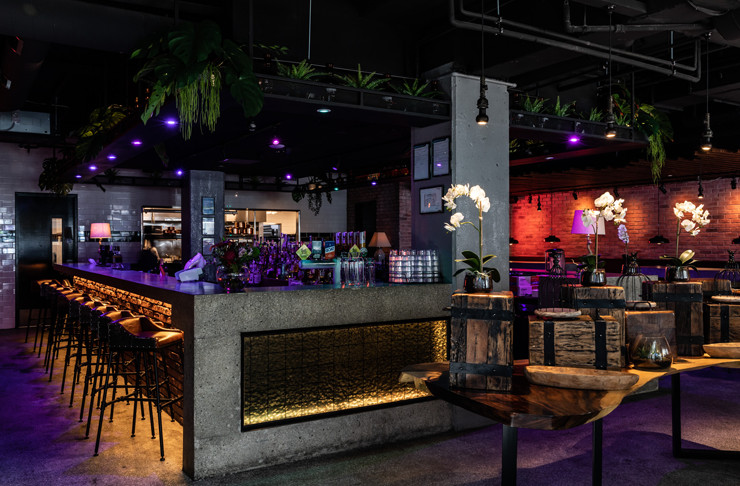 So how did The Wanderer come to be? Co-owner James Benjawilaikul's kitchen experience has been years in the making, having been involved in his family's Bangkok restaurant for 16 years. He's also previously worked for Long Chim in Perth, before being invited to be a part of the setup team for Long Chim Melbourne. Fast forward to 2019 and James and his business partner now fly solo.
Being able to create his own space, James came up with the idea to not offer pure Thai food, but fusion-style, while still retaining all of the authentic Asian flavours that makes Thai food so deep in flavour.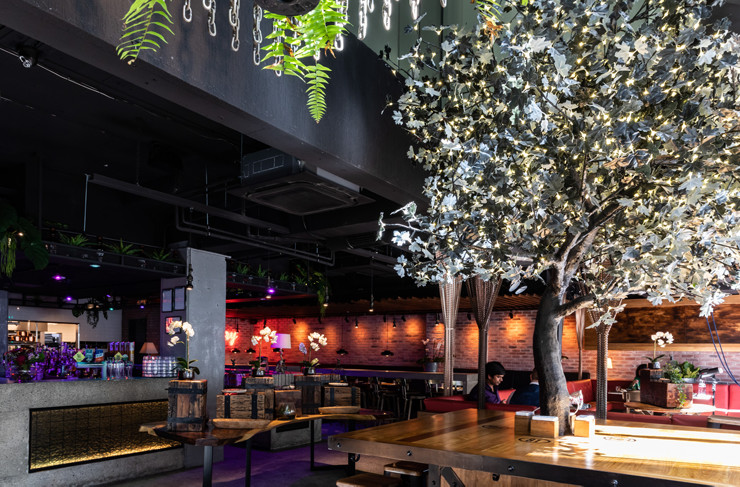 "For us, the fusion aspect mostly comes from the presentation of the food," James says. "We want a contemporary, modern presentation that very inviting. Not something you'd get in a suburban Thai restaurant."
Many of James' family recipes have been incorporated into the menu, while also ensuring that they are offering the freshest and best quality ingredients, including organic produce where possible. In other words, you're in for an absolute treat.
Their menu is categorised into a few different sections, with lunch kicking off during the day around 12 pm. The daytime menu includes wok stir-fry dishes like pad see-ew, grilled lemongrass chicken, congee bowls and more.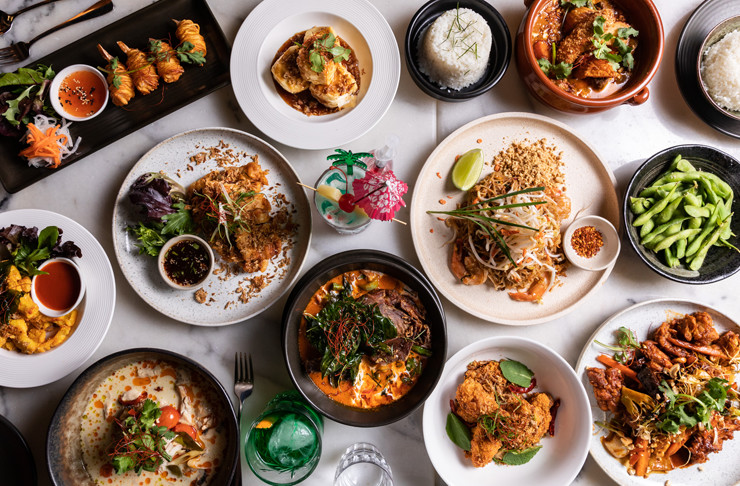 For dinner, the menu is a four-page long affair and includes snacks, Thai-style salads and more substantial dishes like soups, curries and stir-fry dishes. If you want to do it right, you'll need to order a couple of dishes from each.
Must-try snacks include their deep-fried prawns wrapped in noodles, deep-fried pork belly with tamarind chilli sauce and turmeric fried calamari with sriracha sauce.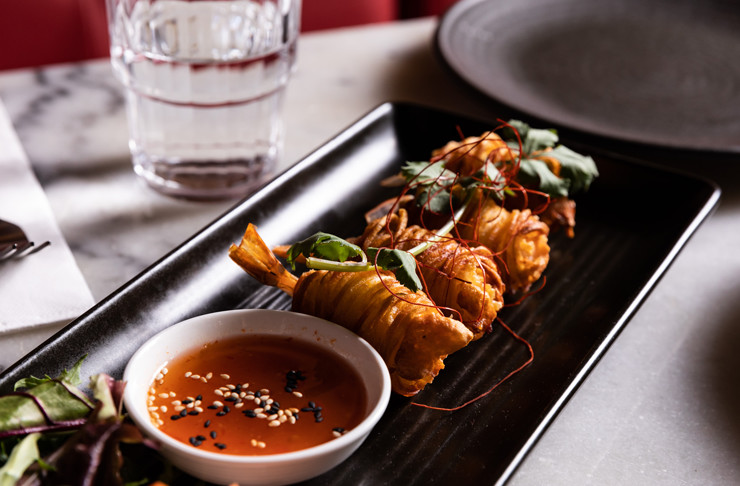 Their main signature red duck curry which is a crispy duck leg served in curry with pineapple rambutan, curry tomato, kaffir lime leaves and basil is an extremely flavoursome dish and once you get a spoonful in your mouth, you'll understand why it's one of their most popular dishes.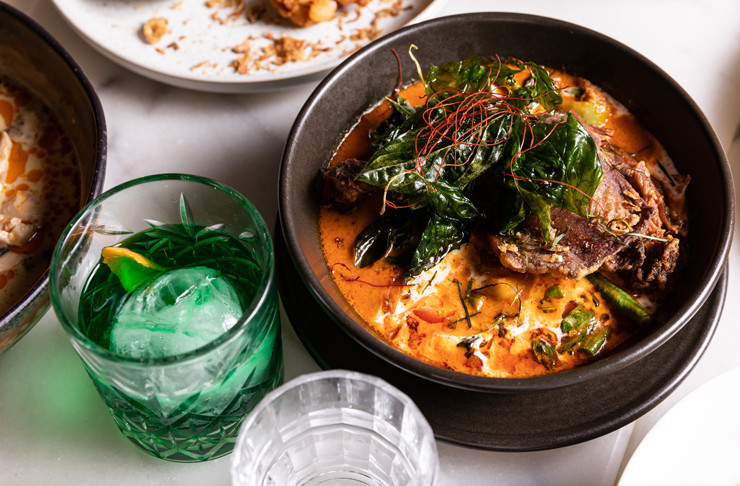 "The red duck curry (and the pad thai) is very popular," says James. "If customers ask what to order, we recommend these which are our signature dishes." Of course, best enjoyed with a hot steaming bowl of fragrant coconut rice.
If you're after a dish a little less on the curry side of things, definitely try their pad thai. This pile of stir-fried thin noodles with old soul flair is stir-fried with egg, bean sprouts, garlic chives, tamarind and palm sugar with peanuts. You can also have the dish prepared with your choice of tofu, chicken or prawn.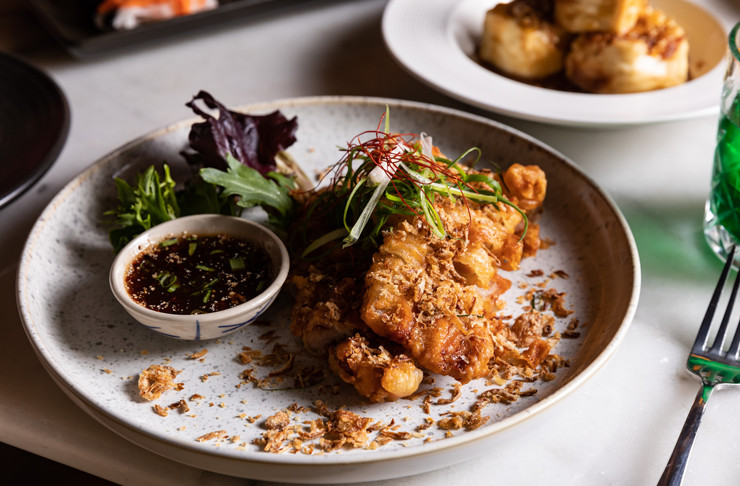 To complete your meal, whether that's lunch or dinner, their drinks menu is extensive, with every kind of classic cocktail you can think of, plus a selection of wines and spirits.
Their cocktails are very popular especially during dinner all throughout the night and in particular, you'll want to check out their signature cocktails menu. Here you'll find anything but the classics and instead a bunch of alcoholic concoctions oozing with personality… and kinkiness.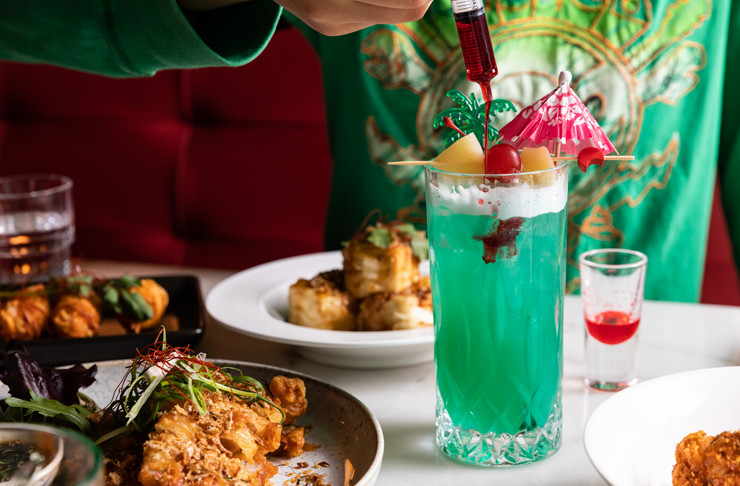 James says that one of their most popular cocktails is the Will You Marry Me, as well as the Sex In The Loo cocktail. Our recommendation? The Shark In The Ocean, a sweet beverage with Captain Morgan gold, pineapple, blue curacao and grenadine—with a little interactive aspect which you'll have to experience for yourself.
So when can you wander in? Any day of the week, except Sundays. And whether you're after spring rolls, a soy latte (with Canberra-based ONA coffee) or a glass of chardonnay, you're welcome to hang out at the venue until 3 am on Friday and Saturday nights.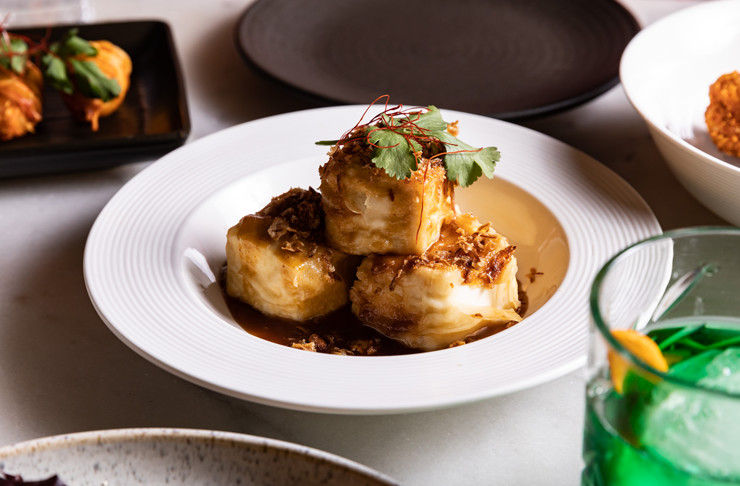 During the day the venue is laid back, boosted by indoor plants and natural lighting. But if you're after more of an after-dark bar vibe, definitely swing by après-dinner. Think dim lighting, lit-up neon signs and acoustic guitarists.
Looking forward, James and the team are keen to trial some new ideas. "Eventually we'd like to extend to offer breakfast. It's something we're trying to implement."
They're also looking at serving up their take on an Asian high tea. Three words: watch this space.
The Details
What: The Wanderer Bar & Kitchen
Where: 4/399 Lonsdale Street Melbourne 3000
Image credit: Mel Desa