Fair to say we could all use a little pampering right now. And if you're going to pamper yourself, you may as well support Victorian businesses at the same time, right? For that, you're going to need Click for Vic. It's an online store, stocked with nothing but true blue, 100% locally-owned Victorian goodness, brought to you by the guys at Visit Victoria.
If there's one thing we love about living in Victoria, it's our exquisite spa offering that sprawls across Melbourne and regional Victoria, serving up nationally acclaimed bathing havens like Peninsula Hot Springs, Hepburn Bathouse and Spa and The Spa Beechowrth. So, to celebrate all that's great about Victoria's luxe spa scene, we're teaming up with Click for Vic to bring you the most indulgent pamper packs and wellbeing products known to science. And they're all made right here in Victoria. So kick back, run a bubble bath, put on some Enya, and enjoy the best of Victorian wellness at home until you can visit in person, when they're back open for business — you don't have to twist our arm.
Home Spa Packs From Salus Body
Salus makes the sort of products you usually find in high-end spas where the masseurs are all called Erika or Sven. And right now they've got Spa At Home packs, so you can bring all that luxurious pampering into your very own bathroom (minus Erika and Sven). You get patchouli and rose body oil, cucumber and chamomile face masks, aloe face mist and a nifty body exfoliating mitt. Not too shabby for $95. Check it out over here.
Sustainable Shampoo From Dindi Naturals
Dindi Naturals' tagline is "Skin salvation, plant protection". They make small-batch, environmentally sensitive skincare and bodycare products, and ship them in recyclable bottles. Two of our personal favourites are the Olive Leaf Shampoo, scented with lemon myrtle, and the Argan Solid Shampoo with shea butter and aloe (a life-saver when we're finally allowed to travel again).
Wellness Packs From The Spa At Beechworth
If you've passed through Beechworth before, you'll know it's famous for a few things. Not only was it was once the old stomping ground of Ned Kelly, it's also got claim to some of the finest pies ever forged from Beechworth Bakery, as well as being home to the luxurious Spa at Beechworth. Set in a red-brick heritage building, The Spa at Beechworth is almost ridiculously tranquil. A calm little temple of minimalism and wellness, a few hours out of Melbourne. Well now you don't have to drive to Beechworth to experience The Spa—they're coming to you. Get one of their boutique wellness packs and treat yourself pronto.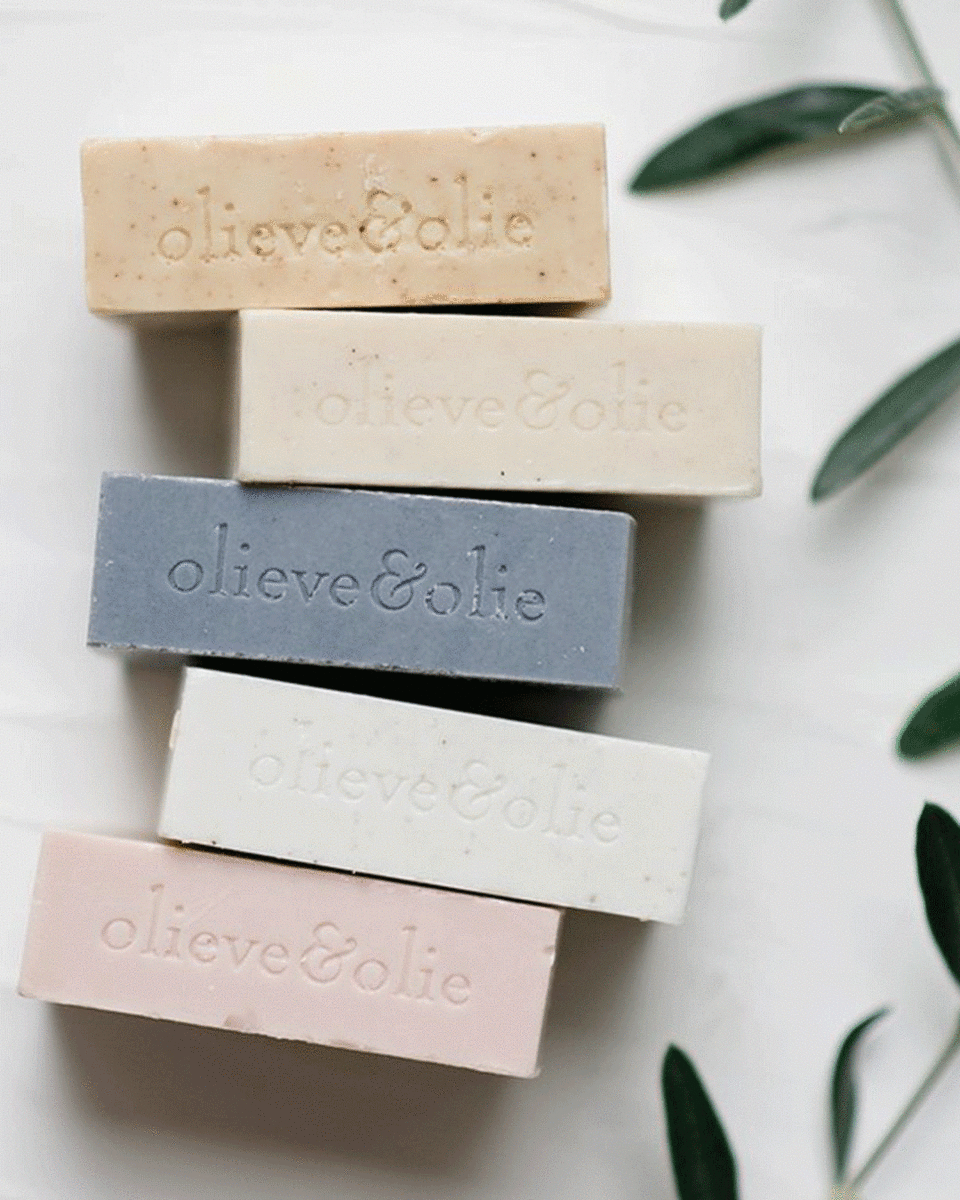 Essential Oils From Botanic Alps
Botanic Alps is one of our favourite wellness centres, set just off the main strip in Bright, way up in Victoria's high country. These guys specialise in massage and aromatherapy, and you can actually buy some of their signature essential oil blends online. Don't know about you, but considering how freaking stressed everyone is right now, this sort of thing is exactly what we need. Just sprinkle a few drops in the bath (or under your pillow) and breathe deeply. Bam! Suddenly you're frolicking in a French lavender field.
Soap From Olieve & Olie
Nope that's not a typo. Olieve and Olie make beautiful olive-based wellness products from their little studio on the Mornington Peninsula. You can get olive oil soaps, olive oil hand sanitizer, olive oil body wash and olive oil scented candles. But if you're looking for something really special, check out their limited-edition Wash and Cream Twin Set, complete with illustrations from local Mornington artist, Lizzie Alsop. There's your Christmas gift sorted right there.
Cleansers From The Peninsula Hot Springs
We might not be able to soak in our favourite hilltop hot springs right now (we're coming for you in summer, Peninsula Hot Springs, don't you worry). But on the plus side, you can channel some of that Fingal-style luxury at home with PHS's range of spa and wellness products. Not many people know you can buy all of the cleansers, tonics and serums used at Peninsula Hot Springs through their website. You'll just have to close your eyes and imagine the crowd of strangers, soaking gently nearby.
Hand And Body Gifts From Aesop
Ordering Aesop online isn't quite the same, obviously. You don't get that famous Emporium in-store experience, with the impossibly attractive store assistants, and the mysterious scents, and the free samples all over the place. But you can still indulge in some top-quality Aesop skincare at home while you wait for their 18 department and specialty stores sprawled across Melbourne to open back up. We reckon their Hand and Body range is the perfect antidote to lockdown blues. Just pick from Resurrection hand wash, Reverence hand balm or (our favourite) the Geranium Leaf Body Scrub.
Bath Salts from The Green Store
The Green Store is an eco-lifestyle store, based in Trentham, and they have an absolutely killer online range. Everything's ethical, everything's local, and everything's designed to make your life that little bit sweeter. Exhibit A: their bath salts range. The Green Store stocks bath bombs from Dindi Naturals (see above), soaking salts from Mimosa Botanicals, and pure magnesium flakes from Amazing Oils. If ever there was a year that justified bath salts…it's this one.
Whether it's pampering yourself at home, indulging in mouth-watering foods or treating yourself to some delicious drinks, Click for Vic gets the best of Victoria delivered to your door.
Image credit: Salus