Cheap wine: Once upon a time the mainstay of poor students, Jimmy Barnes and cheapskates everywhere.
Thankfully though, things in the viticulture world have moved on, and finding great wines under $25 isn't the search-for-the-lost-treasure style hunt it used to be.
Sure, we get a little nostalgic at the (hazy) memories of very blurry nights out courtesy of terrifyingly low-cost bottles of red and white (the only two choices of 'varietals' when you pay $5).
Because drinking an inexpensive tipple needn't be a paint-stripping, tastebud-torturing experience, we've found 25 amazing wines under $25.
Suck it up liver, you've got a job to do.
White
Castelli Estate Riesling | $22
Great Southern Western Australia
We love a nice dry Riesling so this Castelli Estate drop, from the big land out west, ticks all the boxes.
Clovely Estate Left Field 2006 Semillon | $20
South Burnett, QLD
A Semillon is a fresh and fruity wine with its roots deep in the vineyards of Bordeaux. Semillon grapes are said to produce some of the longest lasting wine around so at 8 years old, this drop will be at its peak.
Blanket Hills Slow Burn Chardonnay 2012 | $20.99
Hawkes Bay, NZ
Hard done by Chardonnay is having its renaissance at the moment thanks in part to the good work done by some on-point New Zealand wineries. It's a great food wine and suits pork or barramundi with its creamy overtones.
Rothbury Estate Back Label Maturation Release Semillon 2009 | $21.99
Hunter Valley, NSW
Depending on the type of wine lush you happen to be, you could be in for a treat. Crisp as fresh white sheets and tangy like a just cut lemon, oysters are its best friend, so get shucking.
Wirra Wirra Scrubby Rise Sauvignon Semillon Viognier 2012 | $10.08/bottle
South Australia
Not much to say but Wirra Wirra is boss. And you can get your hot little hands on it for just $10.08 as part of a WineMarket case. What are you waiting for?
Sirromet Vineyard Selection Verdelho | $21
Granite Belt, QLD
Easy to drink, easy to buy; this Sirromet Verdelho is a great white for winter, and coming from one of Queensland's best wineries, you can trust that it will be delicious. Visit Sirromet's Cellar Door in person for a great weekend trip, or buy direct from their online shop, which stocks a huge range of their award-winning wines.
Crossings Reserve Marlborough Sauvignon Blanc 2011 | $24.99
Malborough
New Zealand's renowned for its Sauv Blanc and this Crossings Reserve offering is no exception. With citrus notes and fruity aromas, it's excellent paired with NZ's other famous export — lamb.
Dandelion Vineyard Riesling 2013 | $21
Eden Valley, SA
Crisp and fruity with just a hint of spice, we love this Reisling for its ability to go with pretty much anything. Or, nothing at all, if that's how you roll.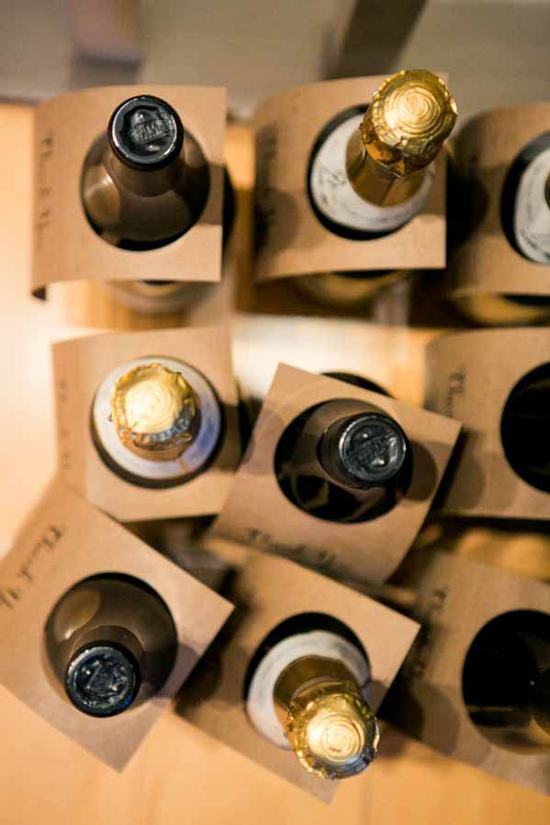 Sparkling
Astoria Lounge Prosecco DOC | $20
Veneto, Italy
Prosecco is the just the drink for lounging, don't you think? Apparently this little number has aromas of dried hay (?) but we like the bright bubbly-ness of this fun and affordable prosecco no matter what it's aroma.
Grant Burge Sparkling Pinot Noir Chardonnay Brut | $22.95
South Eastern Australia
Too good to cellar, you'll need at least a case of this bad boy because it will be gone in a flash once you get a taste. Made in the traditional method of Champagne from grapes grown on Burge's Eden Valley vineyard, it's a sparkling to behold!
Jansz Premium Cuvee Brut NV | 21.99
Pipers River, Tas.
A classic mid-range sparkling wine, Janz makes us want to frolic in the fresh glades that we are sure Tasmania has, glass of bubbles in one hand, creamy delicious brie in the other.
Blanc Foussy Brut Sparkling NV | $16.99
Loire Valley, France
French sparkling is the next best thing to actual Champagne, right? Yes, we think so! And at $16.99 per bottle, you're losing money if you don't buy it!
Dunes & Greene Split Pick Moscato | $16.01
South Australia
A touch of sweet with just enough crisp, a good sip (or three) of Moscato never hurt anybody. It would be just the thing for a long breakfast or an afternoon in the sun.
Ninth Island Sparkling NV | $25
Tasmania
We'd happily move to Tassie just to be closer to this clean and fresh bubbly. Luckily, it can be delivered straight to our door instead.
Freixenet Vintage Cava 2011 | $11.99
Spain
The Spanish certainly know how to party, which may or may not be a result of drinking this delicious Cava. Producing top notch wines for under $25 is also another one of their skills.
Red
Sirromet Wines' Vineyard Selection Shiraz | $21
Granite Belt, QLD
No nonsense and bold, this upfront tipple, straight from the Sirromet Vineyards is made for winter drinking. Pair with wine's likeliest — and best — bedfellow, cheese, for a delicious afternoon of wining.
Wild Rock 'Cupids Arrow' Pinot Noir 2012 | $25
Central Otago, NZ
A sophisticated Pinot Noir for a classy affair this vino is great for any occasion, even if that occasion happens to be you, on your couch on Friday night.
Clovely Estate Left Field 2012 Grenache Shiraz Mourvedre | $22
South Burnett, QLD
Mimicking the styles of southern France — where Grenache is most commonly blended with Shiraz and Mourvedre varieties — this Clovely Estate interpretation is bursting with floral, spicy and red berry flavours. Plus it's from Queensland. 'Nuff said.
Duval Affinis Barossa Valley Shiraz 2011 | $24.99
Barossa Valley, SA
The vintner responsible for this Shiraz, John Duval, spent years honing his craft for Penfolds, before turning his skills to creating his own. Picking up a wine like this for under $25 is almost too good to be true.
Goaty Hill Pinot Noir 2012 | $24.99
Tamar Valley, Tas.
We can't go past a goat in the TUL offices and this Pinot Noir from Tasmania's Tamar Valley spoke to us in more ways than one. A richly coloured red with dark plum, cherry fruits and spiced oak notes make for a perfect lighter winter red.
Zema Estate Cabernet Sauvignon 2010 | $24.99
Coonawarra, SA
We could tell you all about how this wine is elegant and perfectly balanced in its complexity but we could also simply tell you that it is just damn good, and you should buy it.
Margan Merlot 2011 | $24
Hunter Valley, NSW
Fruity and easy to drink, a good Merlot is like the friend you've had since kindy. You don't always see each other, but when you do, everything just falls back in to place.
Craggy Range Wild Rock Pinot Noir 2012 | $25
Central Otago, NZ
A sophisticated Pinot Noir for a classy affair this vino is great for any occasion, even if that occasion happens to be you, on your couch on Friday night.
Black Wattle Cabernet Sauvignon | $22.99
Mount Benson, SA
Another South Australian Cabernet, another delicious bottle of wine to drink. We don't mind either; winter is all about this cheek-warming drink.
Luis Felipe Edwards Pupilla Merlot 2012 | $11.99
Chile
Renowned throughout Chile as one of the best family wineries, Luis Felipe Edwards produces some of the country's most high quality wines, and they are pretty darn affordable too. Cheers to that!
What's your favourite affordable wine? What wines under $25 have you found? Tell us in the comments below.
Image Credit: Pinterest, Cape Cod Collegiate, The Glitter Guide, Need Supply Blog, Dash of Serendipity