For those of you that keep up to date with the comings and goings of the Australian performance world (and for those that don't—these guys are all over our arts scene), world-renowned Bangarra is at the top of their goddamn game right now.
The internationally acclaimed Aboriginal and Torres Straight Islander performance organisation, Bangarra is the pinnacle of the contemporary dance world. Seamlessly combining 65,000 years of indigenous culture and tradition alongside a shed load of passion and downright inspiring talent, their performances are basically one ginormous, can't-take-you-eyes-off-it eye-gasm. From the sumptuous set design, to intricate costumes to breathtaking performances, we guarantee you haven't seen anything like this before.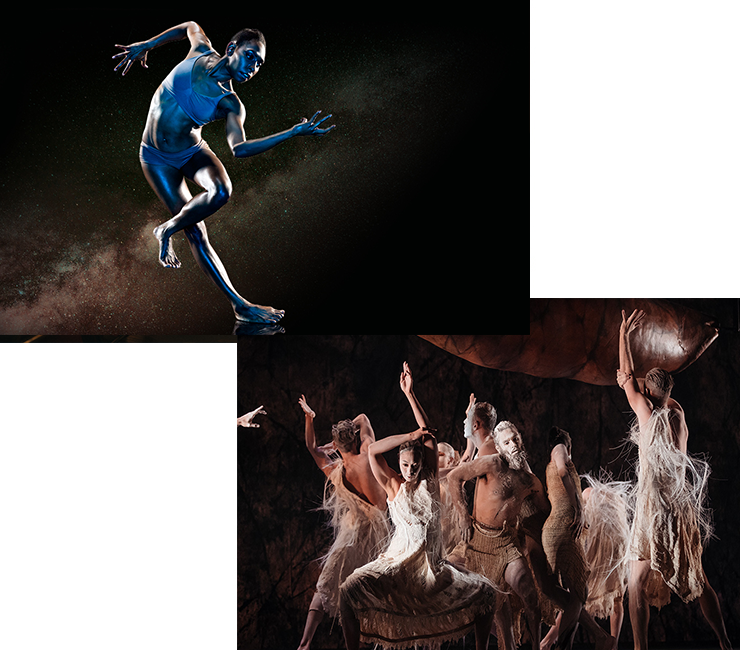 So, after a sell-out season in 2017 this incredibly talented team is back with a brand-new performance full of all the haunting feels for 2018; enter, Dark Emu.
Based on Bruce Pascoe's award-winning book (you guessed it) Dark Emu, Bangarra's haunting 70-minute stage adaptation showcases the intrinsic link between flora and fauna through a series of passionate dance stories. The result is totally electric, politically poingant and simply stunning.
Returning for the 2018 season is director Stephen Page, alongside Steve Francis, Jacob Nash and Jennifer Irwin, which basically confirms this will be yet another mind-blowing show.
On for a strictly limited run, make sure you get tickets to see Dark Emu if it's the last thing you bloody well do. Got it!?
The details
What: Bangarra's Dark Emu
Where: Brisbane, Canberra, Melbourne, Perth
When: July 26 – September 1, 2018
Get all the details and tickets, right here.
Image credit: Bangarra