Brisbane, you're about to get your yearly dose of culture because the 2018 Brisbane Festival is almost upon us—and we are freakin' excited. With the event now in its tenth year (since going annual), the festival is set to be bigger than ever with more award-winning shows, the heaviest hitting music line-up ever and plenty happening around town.
Kicking off on 8 September and running until 29 September, you lucky peeps will be treated to more festival goodness than you'll know what to do with.
We know deciphering the program can get a little overwhelming, so today we're sharing with you our top ten picks that you'll want to get tickets to. Happy festivaling!
#1 LIFE—The Show
Through circus, music, dance and cabaret, LIFE—The Show unveils what it means to be human; with plenty of drug references, full frontal nudity, attempted pyrokinesis, and adult concepts thrown in for good measure. Let this cast of international prodigies and deviants lead you on an adventure of hedonistic theatrical anarchy. From the crew that brought us Blanc de Blanc and Limbo Unhinged, this circus meets cabaret meets comedy show is not to be missed.
When: 6 to 29 September
Where: The Courier Mail Spiegeltent, South Bank
For more info, click here.
#2 California Crooners Club
What could be better than a dude in a suit that sings all your favourite pop, classical and jazz hits? Hugh Sheridan will be joined by his just as dapper Crooners Emile Welman, Conner Boatman and Johnny Manuel in the California Crooners Club which has sold out the last two years at Adelaide Fringe and will likely sell out in Brisbane too. Get yo' tickets, they're selling fast!
When: 8 to 16 September
Where: The Courier Mail Spiegeltent, South Bank
For all the details, click here.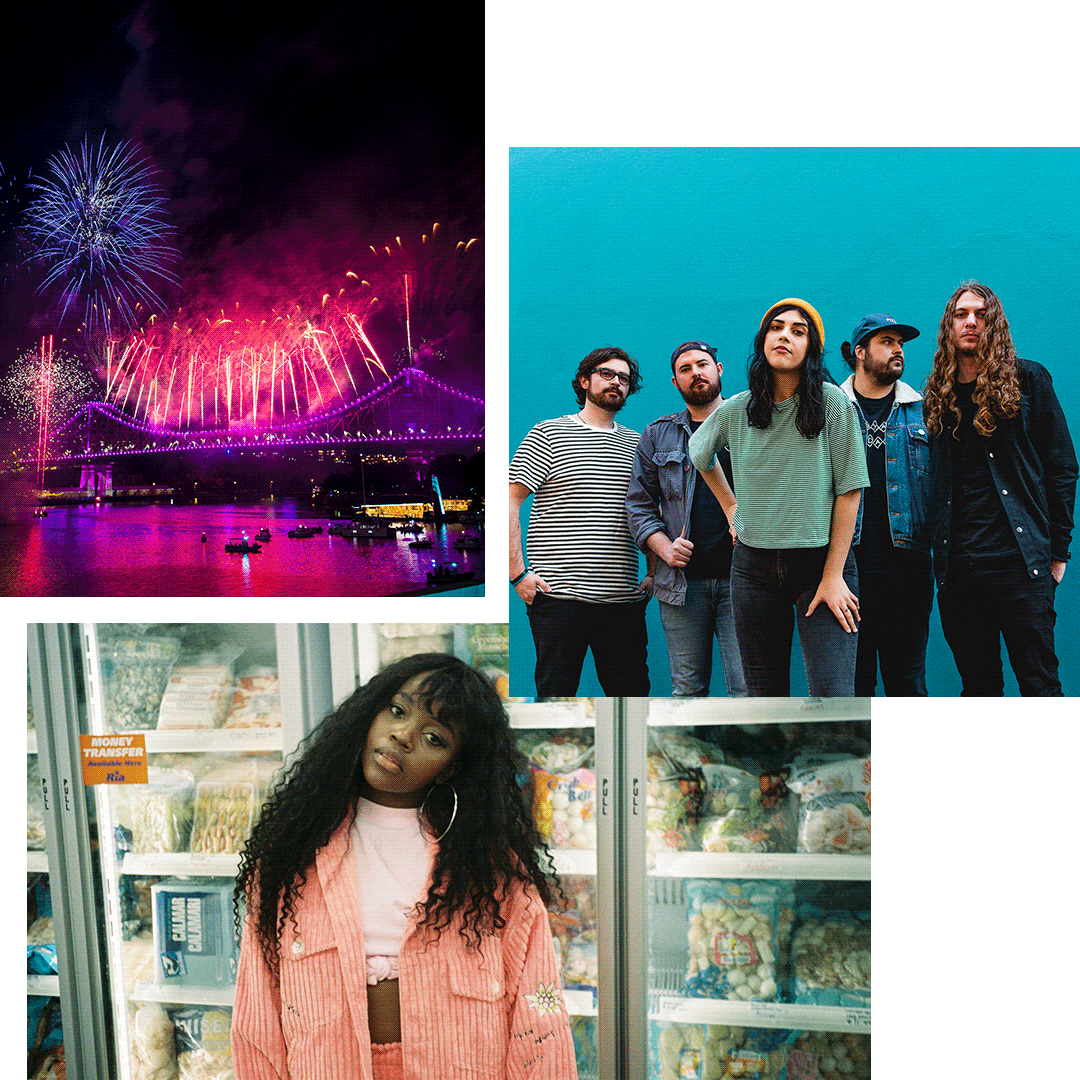 #3 Qweens On King
What do you get when Brisbane Pride Festival unites with Brisbane Festival? The greatest celebration of love and equality ever! And what better way to celebrate love than a WEDDING? How about eight LGBTIQ weddings taking place simultaneously onstage? This epic, free street-party extravaganza, featuring the crème de la crème of queer performers and fabulous hosts including Bob Downe, Shivannah (Briefs' Fez Faanana), Katie Noonan, DJ Busty Beatz and Mark 'Captain Kidd' Winmill, is not to be missed.
When: 8 September
Where: King Street, Bowen Hills
For more info, click here.
#4 House of Mirrors
40 tonnes of steel and 15 tonnes of mirrors come together to create the fascinatingly distorted installation House Of Mirrors. Depending on your constitution this take on the 19th century mirror maze will either delight, amaze or scare the heebie-jeebies out of you.
When: 8 to 29 September
Where: Treasury Brisbane Arcadia, Cultural Forecourt
For all the details, click here.
#5 YUMMY
What do you get when you combine dance, comedy, circus, cabaret and live music with outrageous drag and modern dance? An award-winning show that has become legendary in the underground cabaret club scene. We're so there for throwing gender conventions out the window, as well as having a lot of naughty laughs (*blush*).
When: 12 to 15 September
Where: La Boite, Roundhouse Theatre
To buy tickets click here.
#6 Yothu Yindi And The Treaty Project (Featuring Yirrmal)
The Tivoli will be bursting with energy when Yothu Yindi and The Treaty Project take to the stage on 16 September. Supported by Yirrmal, the ARIA Hall of Fame inductees will be serving up new material with an electronic twist as well as the old faves.
When: Sunday 16 September
Where: The Tivoli
For all the details, click here.


#7 Mother's Ruin: A Cabaret About Gin
Grab a few G&Ts with your mates and then make a beeline for Mother's Ruin. Featuring songs from Amy Winehouse, Nina Simone, Tom Waits, Martha Wainwright, Sia and more, this comedy cabaret show will take you on a journey through 18th century London and colonial India to New York speakeasies and the jungles of Peru. Sounds gin-a-licious.
When: 18 to 22 September
Where: La Boite, Roundhouse Theatre
For more info, click here. Early bird tickets available before 15 August!
#8 Bang! Bang!
Rhonda Burchmore and Rob Mills will take to the stage in a celebration of music and dance (with the help of confetti, bubbles and bull whips). Featuring tunes from the likes of Lionel Ritchie, Shirley Bassey, Tina Turner, Cher and Miley Cyrus, you'll get to see Rhonda's famous tap-dancing legs as well as men in heels and girls in jocks.
When: 18 to 23 September
Where: The Courier Mail Spiegeltent, South Bank
For tickets, click here.
#9 The Tivoli in the Round
In a series of intimate shows over three nights Sarah Blasko, Polish Club and Gareth Liddiard experience The Tivoli like never before in this unique 'in the round' setting where fans will have 360 degrees angles in the 100-year-old venue. With the artists positioned in the centre of the venue, you'll be able to experience the intimate performance from all four sides while getting up-close and personal with three critically acclaimed Australian artists over three consecutive nights.
When: 25 to 27 September
Where: The Tivoli
For all the details, click here.
#10 Brisbane Festival Closing Party
See out Brisbane Festival with a bang at the closing party! Sponsored by QUT Creative Industries, Violent Soho, Meg Mac, Methyl Ethel and WAAX will provide the perfect soundtrack to an audience of approximately 10,000 music lovers who will witness the sky above illuminated by Brisbane's spectacular annual fireworks display (Sunsuper Riverfire) just to top everything off!
When: 29 September
Where: Riverstage, Garden's Point Road
Grab tickets here.
Image credit: Supplied.
Editor's note: This article is sponsored by Brisbane Festival and proudly endorsed by The Urban List. Thank you for supporting the sponsors who make The Urban List possible. Click here for more information on our editorial policy.