When a restaurant has a drinks list specially designed to compliment the food, we know it's going to be a good one—Chop Chop Chang's you've won our hearts already. It's hard not to head to Chop Chop Chang's every day for lunch or dinner when it's so fast and fresh, and it's even harder to say no to dessert when they have spiced apple dumplings with cinnamon sugar, caramel and your choice of homemade ice cream—our mouth is watering just thinking of them, if we're being honest.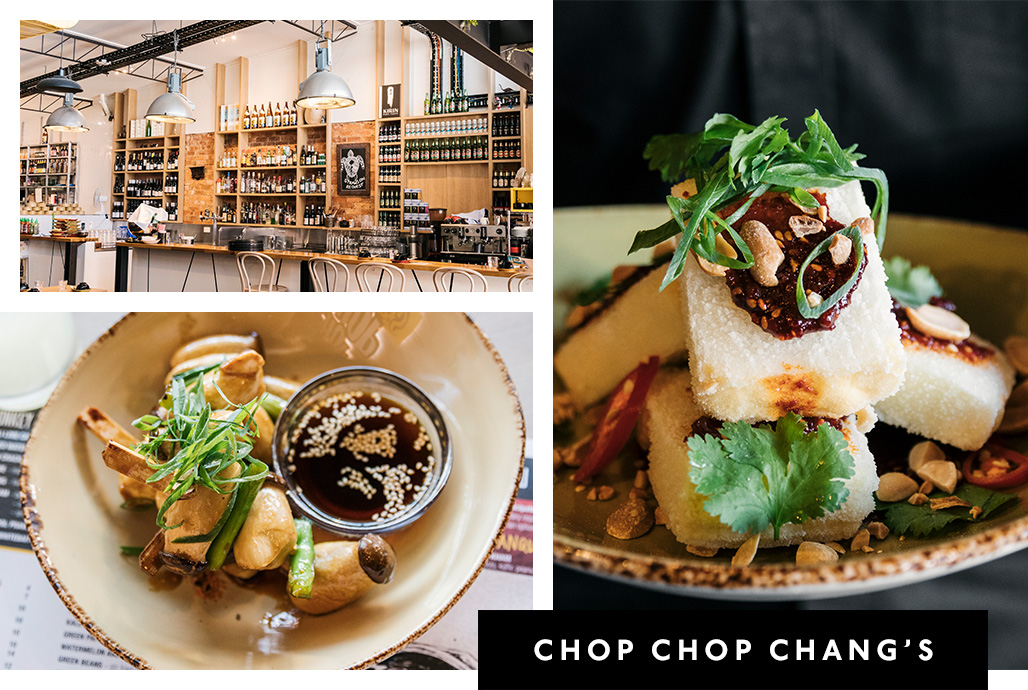 But before we get too excited about dessert, let's start with a proper meal. The pan-Asian inspired menu is best served shared, so gather your mates and settle in for an evening of vino and good quality chats over their $35 vegan banquet, or their hawker or market feed options. Whether you eat meat or not, the food here is going to be a game changer. The best part about ordering a banquet is the fact that you get to sit back, feast, and squeal with delight each time a new course comes out. Which is, just quietly, our ideal way to dine. From chiang mai curry to king snapper spring rolls and everything in-between, it's safe to say we were basically rolled out of there. The pork and chive dumplings were a crowd pleaser and the Panang curry had us back the next week for more, if we can be honest.
Now if your mouth is watering from their main menu, be prepared for the dessert. The spiced apple dumplings stole our hearts but the Golden Gaytime bao with homemade ice cream, chocolate, caramel, and cookie crumble had us drooling. If you're a big Golden Gaytime fan, and an even bigger bao fan, we suggest getting amongst this IMMEDIATELY.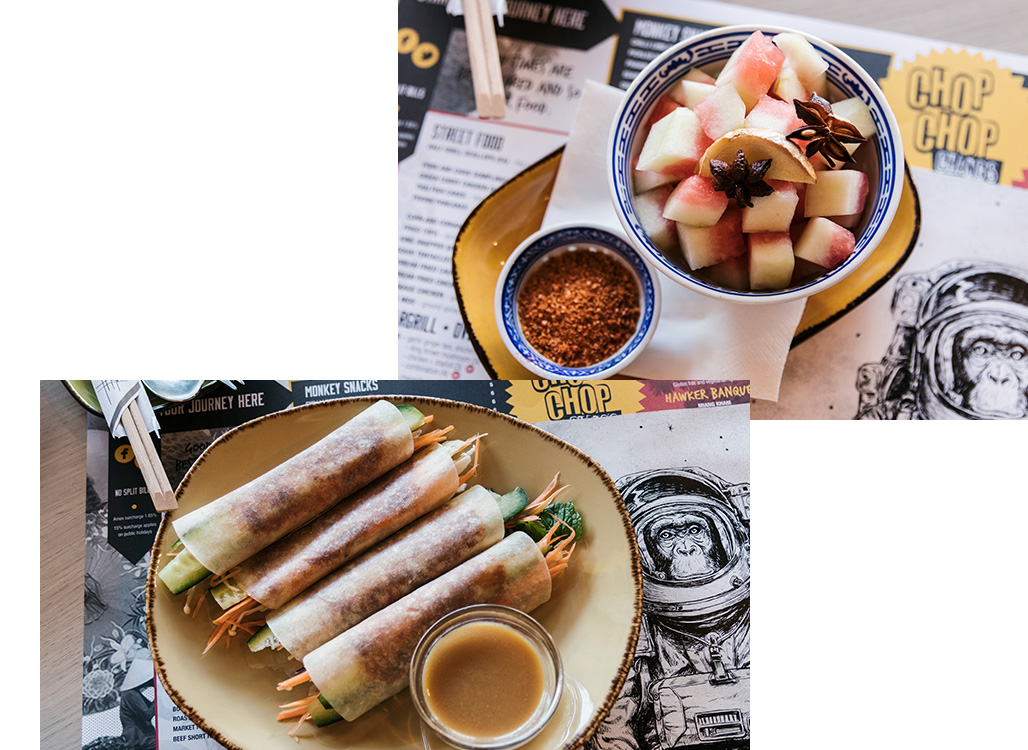 With beer and wine sourced from across Asia and world and Asian inspired cocktails they're hard to resist. Beware of the ginger beer mojitos and Asian punch (lemonade, lychee and ginger) because these will ensure you are there for a good time and a long time—not that we're speaking from experience or anything.
Race you there, then?!
Editor's note: this article was produced in partnership with Pewsey Vale Vineyard. Thank you for supporting the partners who make The Urban List possible. To read our editorial policy, click here.
Image credit: Grace Elizabeth Images