Image credit: Look
Time to start growing out your lob, kids, cause long locks are the biggest hair trend of 2015. From boho waves to bombshell blowouts, the much-discussed and mysterious rich girl hair, to long kicky pony tails, the new hair length is past the shoulders and sexy-plus.
Think Gigi Hadid's fertile, flaxen tresses and even—dare we say it—Kendall Jenner's inky mop: we're coveting centimetres, and we'll go to great lengths to get it (see what we did there?).
But, contrary to popular belief, you don't get long hair by avoiding your hairdresser. Growing what you've got ain't easy. It's a serious time commitment that requires dedication and expert advice along the way.
Fear not, Brisbane, because we've called on some of Brisbane's best hairdressers to create your one-stop guide to long, shiny locks. It's time to get your Marcia Brady on.
Short Hair, Do Care
Linka Jenner, head stylist from New Farm's gorgeous White Gold Boutique has seen her share of long-hair wannabes.
"If you are starting on the long hair journey from last season's short crop or pixie cut then the most frustrating part will be growing out the short layers. It's important to keep the length at the back hairline short to let the rest catch up. Once you have reached bob length or just under the ears you can start growing it all out together."
Linka advises that growing out long hair takes patience, and lots of love!
"Treat you hair weekly with intensely nourishing treatments. At White Gold Boutique we adore SP LUXE keratin restore mask," she says.
Ask An Expert
Felicity Scruton, tress wizard from Brisbane salon Toni & Guy The Valley, and CBD, recommends working with your stylist to develop a long-hair game plan before growing your mane.
"Growing your hair out can be, what feels like, one of the slowest processes out there. It can sometimes feel like you're getting nowhere, but don't give up!" Felicity says.
"Whether you are growing out a short pixie cut, a mid length bob or just wanting to get some next-level length, the most important thing is to come to a plan with your hairdresser so they can help guide you in the right direction," she says.
"Sometimes you need to tweak the shape and manipulate the hair as you go, to ensure it grow in a beautiful style rather than letting it hang shapelessly. Your hairdresser can also help guide you on colour experimentation as your hair grows so as you can see some beautiful changes taking place—an essential step, ensuring you don't get bored along the way and backtrack by cutting it all off."
Winter's The Season To Go Long
Stylists at esteemed Brisbane hairdresser, Luke Reynolds salon, Kathy Hazidavis and Ellen Robbins, recommend growing your hair out in winter—the optimal season to add depth and shine to your colour, and maintain that glossy feel while your tresses grow.
"Think about a colour update whilst waiting for your locks to grow—this way it feels like a new look but you haven't lost too much length. If your objective is to improve the condition of your hair as well as grow it, it can be a great idea to cut it every second time you have your colour done. This way we can incorporate an indulgent treatment on the occasions you're not cutting the hair, focusing on the shine and condition."
Kathy and Ellen also recommend investing in homecare treatments in between appointments when growing your mane, and experimenting with different styles such as longer fringes and creative layering to keep you feeling fresh will disguising your 'grow out' phase.
"If you're growing out a short haircut, a great way to extend the life of your in-between length is to wear it up in messy up styles which look funky during the day but classy at night (Jennifer Lawrence is the master of this look). It'll also give you a chance to experiment with hair accessories," says Kathy.
Don't Slack Off Now!
Gone the distance and finally have the strands of your dreams? Don't slack off now! Kathy and Ellen suggest making a date with your hairdresser every six weeks to keep your long locks looking schmick.
"But don't think this means having an inch off every month and a half," Kathy says.
"By committing to a six-weekly appointment, we can do a treatment and blow-dry on one visit, a cut the next, and then a tone and blow-dry on the third. This will keep your long hair in great condition and those pesky split ends at bay."
Shine Time
Toni & Guy's Felecity Scrunton says maintaining moisture and strength is vital to shiny, luscious long locks.
"Once you have reached your ideal length, it is important to maintain regular visits to the salon to maintain gorgeous healthy hair," she says.
"You will need a professionally recommended shampoo and conditioner and a do-it-yourself treatment to help get all the necessary nourishment your new hair needs. Hair is constantly changing in what it needs the most, but your hairdresser can point you in the right direction. We love Label M which caters to a range of hair needs," she says.
"When you visit the salon be sure to indulge in an in-salon treatment—your new long locks will love you for it. We have a wide range of treatments at Toni & Guy to cover all your hair needs. They're highly concentrated to give you that essential burst of moisture and protein that will help your hair reach new lengths. And who doesn't love the massage that comes with it!"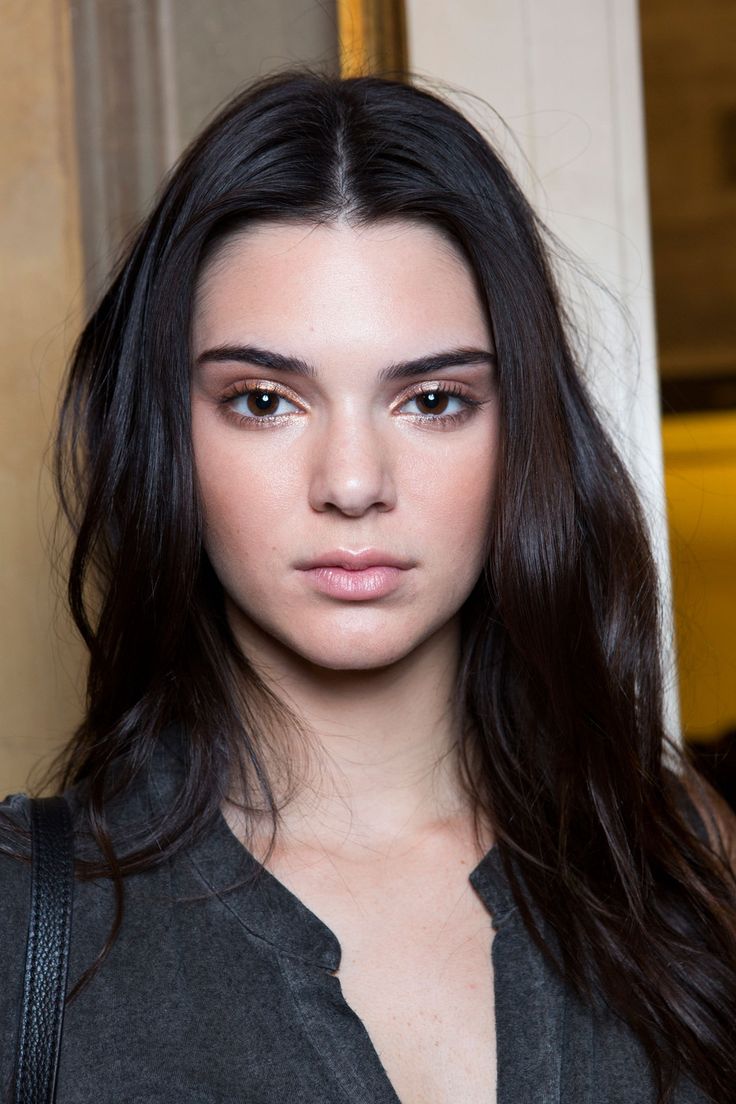 Image credit: Style Bistro
Style and Substance
Once you have your hair in good condition, White Gold's Linka Jenner advises a consult with your hairdresser to finesse the all-important style.
"It is important to consult with your stylist on what shape and style will work best for your face shape and features, whether it be a long, grown out fringe sweeping to either side, or many layers throughout the style to achieve that bohemian goddess movement. It could even be as simple as moving your parting from one side to the other!" she says.
Want more of Brisbane best hairdressers? Search 'hair' in our Directory!