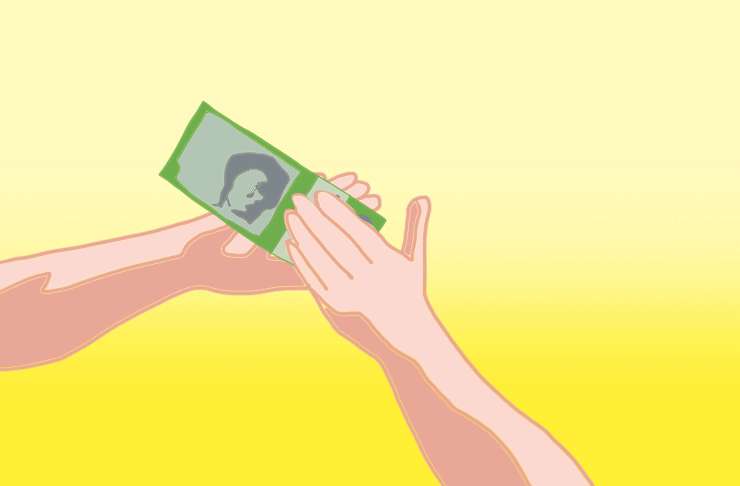 Tax return time comes but once a year and, when it does, it really pays (yes, in actual money) to pay attention to what you put on that precious form. Want to know how you can turn that measly $50 claimed for dry cleaning into a sweet couple of grand that will pay off your next trip to Europe? Here's our top—and entirely legal—tips on how to win at your tax return. Make it raaaaaaain, tax man!
#1: Know What You Can Claim For
This might sound ridiculous, but one of the most basic ways to nail your tax return is knowing exactly what you can and can't claim for. Often, you'll discover that a change in job means you can now claim for a few extras that were previously off-limits. This handy guide breaks down what you can claim for into simple sections, covering everything from magazines that relate to your job, to travel expenses.
#2: Dig Out All Of Those Receipts…
We know it's laborious, but once you have figured out what you can claim for, sorting through all of those crumpled receipts for absolutely anything that you can claim will be worth your time when you receive that bonus cashola. Search every coat pocket, backpack, notebook and wallet for any crumpled receipts that detail something you can claim for.
Better yet, if you haven't been saving receipts all year, now is the time to prep for next year's tax return. Get yourself a filing system, a shoebox, an app, ANYTHING that will help you to document your spending for the next 12 months—then thank us this time next year when you claim back enough for that fortnight in Tokyo.
#3: Been Studying?
Whether you've enrolled in an evening class to help you polish up on your tech skills, or have taken a barista course so that you can nail your latte art, you can claim for anything that makes you better at your job. Yes, that includes your latest splurge on Kikki K stationery, the 1TB harddrive you use to back up your CV, and any industry mags or media subscriptions that keep you informed about what's going on in your field.
Just remember: The course or education materials must be related to your current profession, so you can't claim for those baking classes or your latest Lululemon wardrobe unless you're actually a pastry chef or a professional yogi.
#4: Healthcare = Wealthcare
If you have private health insurance, which is something we would definitely recommend, you can claim a sweet rebate on your insurance payments. This rebate depends on a) how much your insurance costs, and b) how much you are earning. Simply remember to fill in both details when completing your tax return and the tax office will do the rest.
#5: If You're Going To Use An Accountant, Make Sure They're Reputable
At tax return time, everyone and their matcha latte loving mum is looking for an accountant or tax agent. Unfortunately, this also means it's prime time for dodgy dealers to take advantage of the influx of new customers. If you're on the lookout for a professional to help with your tax return, make sure you scope them out before handing over any personal details or money for their services. Perhaps ask a few finance-savvy friends to recommend a local accountant that they use, and make sure you discuss all fees and commission before signing anything… Which is basically good advice for anything involving money and legalities, right?
#6: Get 'Appy
There are heaps of apps out there that can help you keep track of tax claims and lodge your tax return digitally. The ATO's myDeductions app is a handy way to track everything you can claim for, and Pocketbook is another fantastic, easy-to-use app for sorting out your return (although it claimed we could sort out our tax woes in ten minutes, it took us a little longer…). If you hate desktop form-filling or having to put pen to paper (eh, who does that anymore?!), these are the perfect solutions for you.
#7: Stay Paperwork Positive
Paperwork sucks. But until they invent some magic way to autofill every form on Earth, it's a necessary evil that we all have to put up with. If you're struggling to get through your tax return, give yourself a little reward once you complete each section. Finding it hard to find time to get it done? Lock in a morning with a few mates to all nail your tax returns together. Then get planning that chef's hatted night out for when your payday comes in.
Image credit: Twyla Skeggs for The Urban List