Local kitchen and homewares favourite, Marcia's on Montague, has been going strong in West End for more than a decade, run by passionate foodie and homewares expert, Marcia Evans. The business has recently expanded, turning its years of food-related experience in to a new organics venture, run by Marcia's daughter, Gabby. Organics at Marcia's opened its doors earlier this month and has already garnered a loyal following.
With its emphasis on local, sustainable, ethical, natural, and organic food, Organics at Marcia's seems like the perfect partner to the original store. Now you can buy your organic produce and simply pop through to Marcia to pick up that perfect platter to present your cooking prowess.
Organics at Marcia's is a stylish yet rustic space full to the brim with a wide variety of products — everything from fresh produce and groceries, pantry items, skincare, beauty and baby products, through to household cleaning items. With so much on offer, Organics at Marcia's is likely to become a one-stop shop for consumers seeking all of their ethical shopping needs in the one convenient location.
The store has a little bit of a French country vibe, which is not surprising given that manager Gabby had been living in France for several years prior to returning to establish this venture with her Mum. Organic food and fresh produce is an everyday part of French culture, and it seems Gabby was keen to deliver this to us in Brisbane, and we're thrilled she did!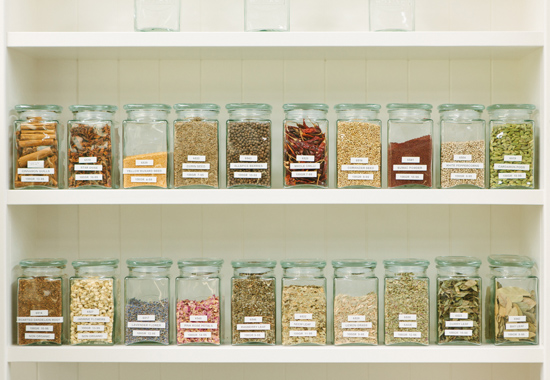 Organics at Marcia's has its own entry on Beesley St, West End, but can also be accessed via Marcia's on Montague, 325?Montague Rd, West End.
TUL Note: Nadia Buick co-directs The Fashion Archives, is a freelance fashion curator, and recently submitted a PhD at QUT, so it's no surprise that she knows a thing two when it comes to art and style. Nadia is an avid wearer of vintage (just ask for her best spots about town), collects old paintings and postcards and can always find the beauty in a little clutter.