The promise of a new, mysteriously named, Asian-fusion restaurant on Brisbane's river, complete with its own DUCK OVEN, was enough to pique our interest. We had to know, who is this Madame Wu, and are her dumplings any good?
So we hopped on down to Eagle Street, quick sticks, to try this new Brisbane restaurant for ourselves.
If you're a fan of authentic Chinese, killer Brisbane river views, and awesome cocktails (assuming this includes pretty much everybody?) than you'll like what Madame Wu is serving up.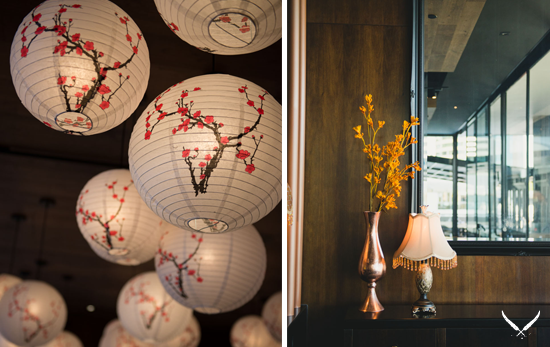 Tear your eyes from the twinkling Story Bridge for a moment and be rewarded with a view of the menu, which includes the likes of tea-salted duck, smoked quail, and Moreton Bay bugs grilled with miso butter. The menu is creative enough to impress, but keeps the traditional flavours as the focus. It's a winning combo'.
We tried the rice encrusted wagyu brisket with mushroom, which was just like a slow-cooked beef cut should be, only crunchy.
The most important part of the menu — the dumpling selection — is deliciously high-end: Scallop and verjus butter, wagyu and Jerusalem artichoke, Moreton Bay bug with xo sauce and lime, pork with chiu chow… it's wanton-wrapped heaven. Madame Wu's steamed duck buns were also a sticky treat.
With concoctions like the Lotus Blossom (a cognac, cucumber, mint, and lemongrass tipple), and the Sleeping Dragon (white rum, dragon fruit, lime, and ginger beer) headlinging on the creatively Eastern-influenced cocktail list, you could just as easily sit at the bar at Madame Wu all night long and be perfectly happy.
We're still not sure who Madame Wu is, but her dumplings were delish.

Have you been to new Brisbane restaurant Madame Wu?
Image credits: Hannah McCawley