Sometimes we'll step inside a new venue and instantly get this feeling that we've walked into something special. Well, that's exactly what happened when we had a sneaky peak inside Granddad Jacks; the awesome new whiskey and gin distillery opening in Miami, on the Gold Coast.
The brainchild of father and son duo Dave and Luke Ridden, they're honouring their grandad Jack (and his love of whiskey) with this epic distillery-come-tasting room-come-event space. The building (formerly Bravo Boards) has been totally transformed into one seriously cool spot. The space is serving up chic loft vibes with exposed brick walls, polished concrete floors, arched ceilings, lush hanging greenery, recycled wood and steel beams.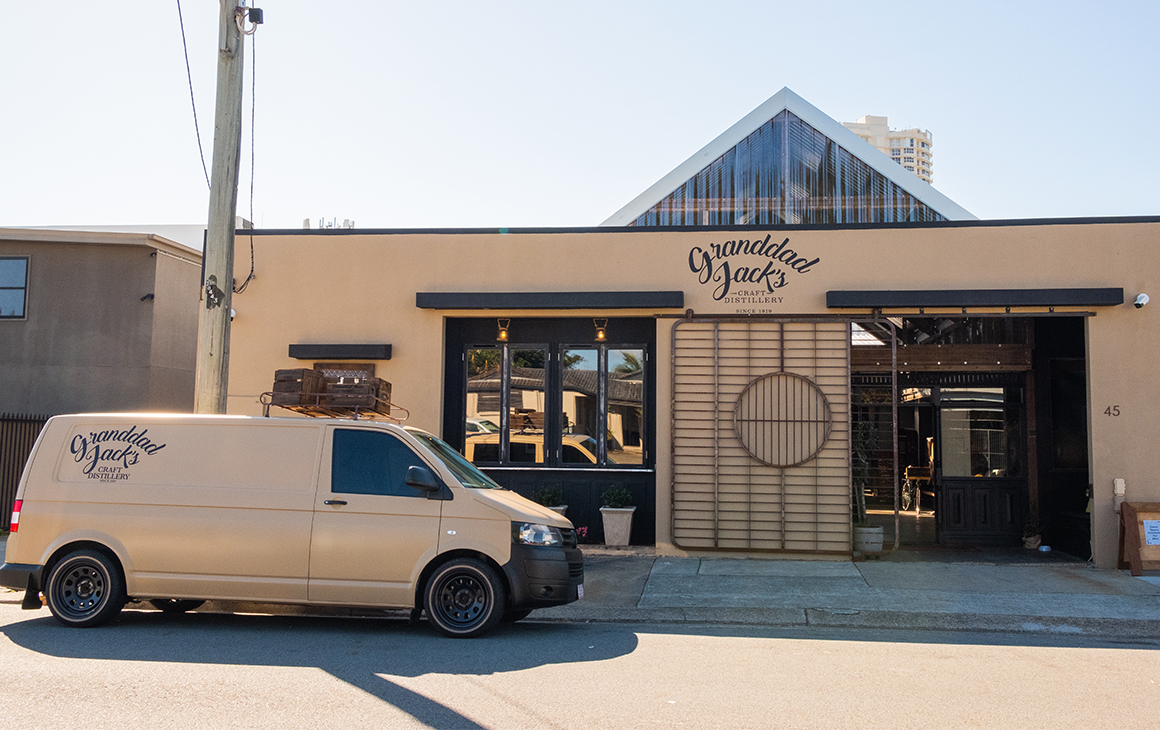 But perhaps our fave feature? The mural of Granddad Jack himself that is painted proudly on the wall. Next to it is a bell that will be rung at 6pm every night, where all patrons are asked to turn to Jack and raise a glass. Oh yes, this place is giving us all the feels!
There's a space for live music, plans for whiskey making classes and an uber cool barrel room. That's right, for the whiskey lover in your life, or the person who has everything—there's always one—you can buy them a barrel that they can come in and taste as it ages. (If anyone was wondering what to buy us for Christmas…)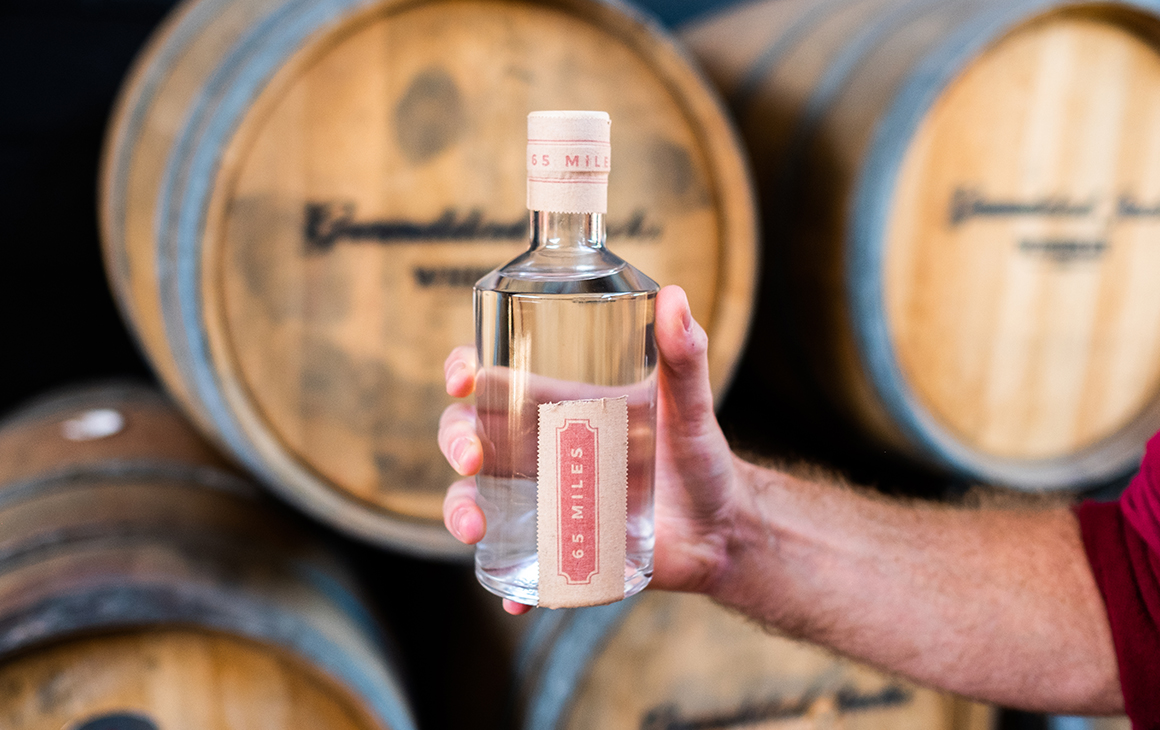 And now the thing you've all been waiting for, the booze. Naturally, the gin blends all have special stories behind them. First up there's 65 Miles; named so because at the age of 13 Granddad Jack set out on an epic 65-mile journey riding his bike to a sheep station looking for work to pay for his family home. Next up is Two Pencils; legend has it that when Granddad Jack was a lad he used to buy big pencils, cut them in half and sell them at the local horse races for a penny each, doubling his money. And finally, The Greenhouse; as a tradition, if any man was to come around and want to talk with Granddad Jack they would be invited into the greenhouse amongst the tomatoes where he would give them a small glass of spirit and talk about life. We're not blubbering, you are!
Not into the hard stuff, (Why? How?) no worries. They've got you covered with some delish gin cocktails. Food-wise the good folk at GJ's know that we're a bunch with varying tastes so they're letting you BYO your tucker. Just take our money now, Uber Eats!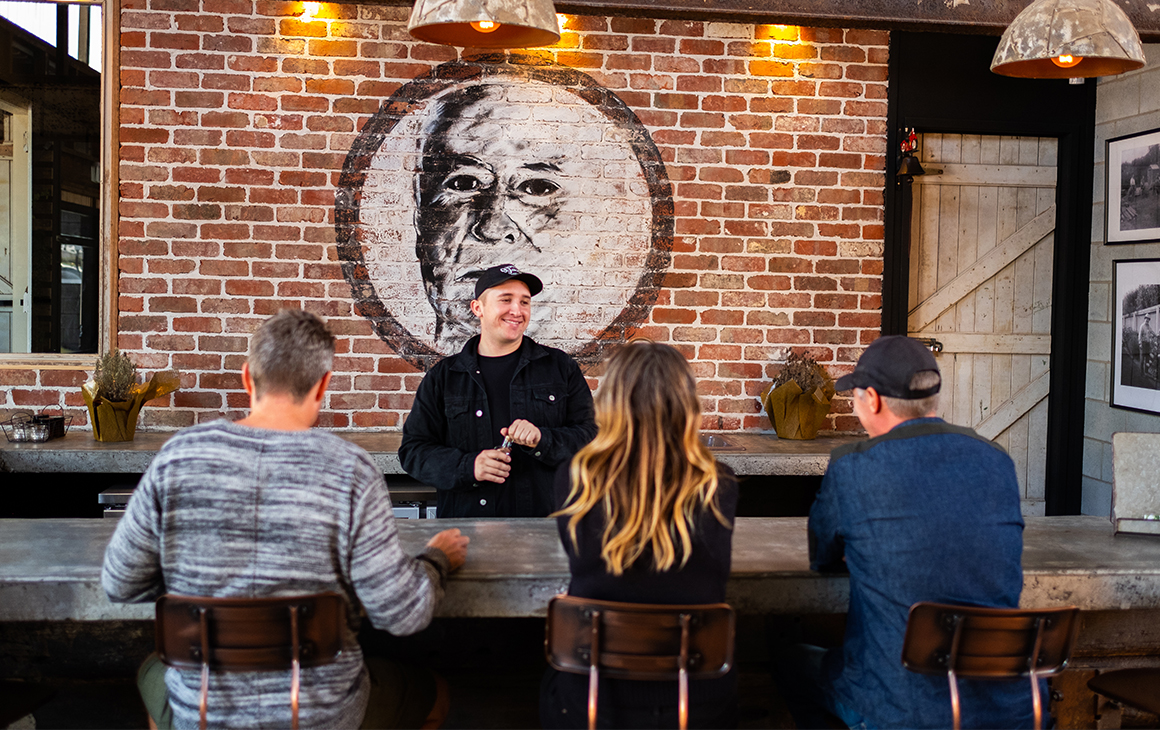 The aim behind the distillery is to encourage people to look up from their phones and get talking to each other, just like Granddad Jack would want. You won't find TVs or pokies here, this is a community distillery that's ready to welcome everyone—from hipsters to grandmas—to have yarn and a tipple. You can even bring your dog. Woof!

The doors officially open on August 24 from 6pm and will operate Wednesday to Sunday 10am till 12am. We'll see you there.
Image Credit: Desert Island Media