It's been a massive year. 2018 had everything from the Yanny VS Laurel debate, the giant cow from Western Australia, Knickers, took the world by storm, to the revolving door that is the position of Prime Minister of Australia.
Sitting alongside all that madness, we managed to land a bunch of great events all over Australia and New Zealand.
Massive international names in the music scene hit our shores, experiential installations, exhibitions from well-known artists, it goes on and on.
So, let's wrap them all up. Here are the best events that happened throughout Australia and New Zealand in 2018.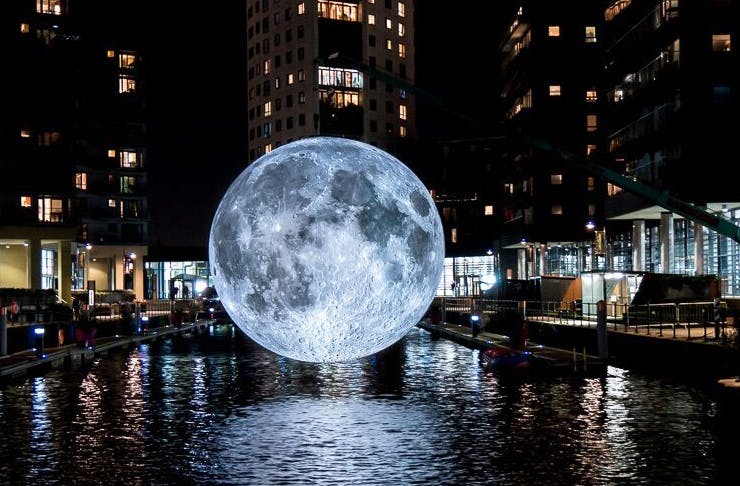 Museum Of The Moon
Melbourne
Fire Gardens
Normally I would never say "lit", but the Fire Gardens at Mebourne's Botanical Gardens were literally lit. The brainchild of Compagnie Carabosse, Fire Gardens has been seen everywhere from Stonehenge, to The Kremlin.
Read all about it here.
Museum Of The Moon
Museum Of The Moon is currently on show at Scienceworks in Melbourne, and it's definitely worth seeing. The seven-metre wide moon is the focus of the exhibition, and it's previously been seen all around the world. Created by UK artist Luke Jerram, the levitating space rock is backed by a soundtrack by BAFTA and Ivor Novello award-winning composer Dan Jones.
Read all about it here.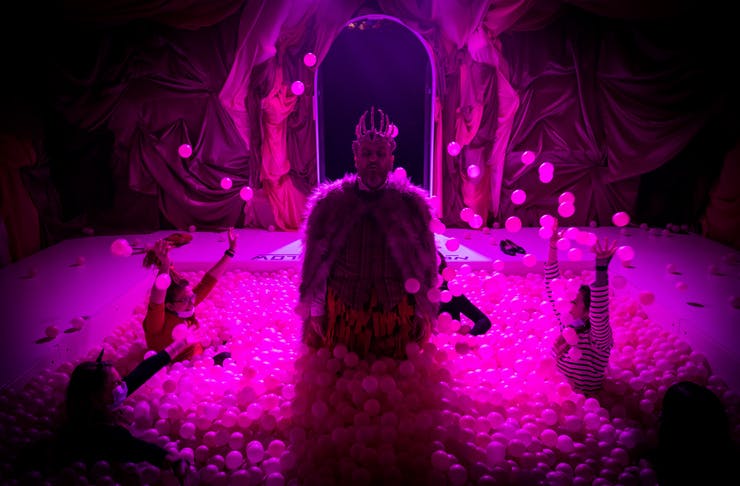 A Midnight Visit
Sydney
A Midnight Visit
An adult playground in an abandoned warehouse? Sounds like our kind of event.
A Midnight Visit contained 30 rooms stretched over a two-storey warehouse. Part choose-your-own-adventure, part film-set, part performance, part sound-world, part playground.
Read all about it here.
Atomic Full Of Love
Australian artists Nike Savvas created an installation titled 'Atomic: Full Of Love, Full Of Wonder' which featured thousands of vibrating rainbow spheres.
It mesmerised Sydney-siders from July through to October.
Read all about it here.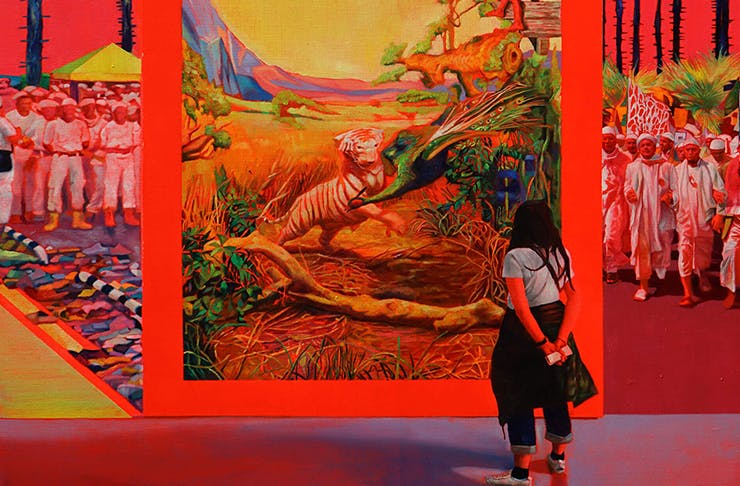 APT9 at QAGOMA
Brisbane
APT9
The Asia Pacific Triennial Exhibition kicked off in Brisbane in November and will run right through until the end of April at QAGOMA. Featuring more than 80 artists and groups from more than 30 different countries, the ATP9 exhibition shines a light on conventional definitions of contemporary art, inviting visitors to scrutinise the relationship between art and the shifting social structures across the Asia Pacific region.
Read all about it here.
Brisbane Festival
This year's Brisbane Festival tenth edition proved to be massive, with a line-up of award-winning shows, huge music acts, and a ton of other events happening around Brisbane.
Dark MOFO's House Of Mirrors was there, along with acts like Sarah Blasko hitting up The Tivoli, followed by a huge closing party with fireworks on the Brisbane River.
Read all about it here.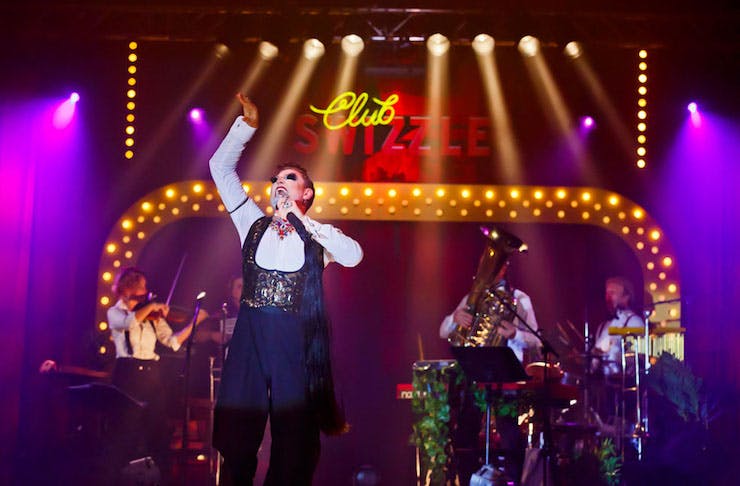 Perth Fringe Festival
Perth
Fringe Festival
With more than 100 shows to see, Perth's Fringe Festival is clearly one of the best going around. With a range of amazing artists including magician Matt Tarrant, comedian Luke Bolland, and singer Monty Cotton, there was plenty to do and see at this year's event.
Read all about it here.
Freo Long Table
Now, when Fremantle sets out to host a long table, they do it properly. November 29 saw the Freo Long Table run the length of High Street from Market Street to Roundhouse, with all profits from ticket sales heading to St Patrick's Community Support Centre.
Read all about it here.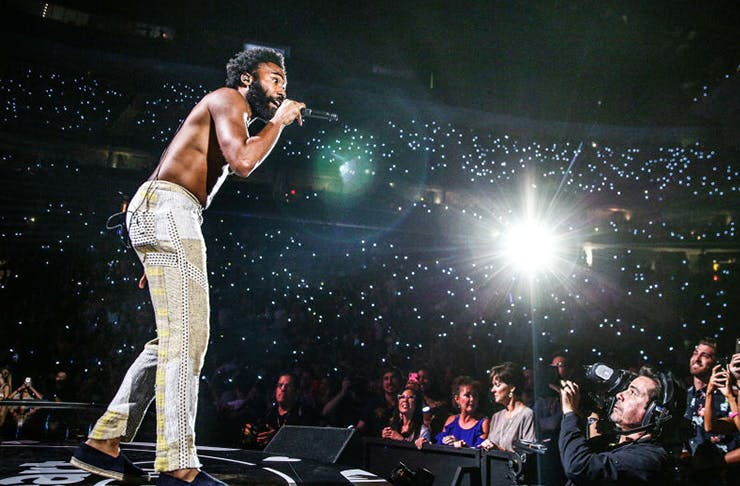 Childish Gambino at PHAROS
New Zealand
Childish Gambino At PHAROS
Following the cancellation of his Australian tour, Childish Gambino still managed to hit the shores of New Zealand for PHAROS, and it was quite the experience. Tickets were only available via an exclusive app, everyone had to wear green, and smartphones were banned for the whole thing.
Read all about it here.
Bodyworlds Vital
It's not every day you get people lining up to gawk at a bunch of corpses, but Bodyworlds Vital caused punters to do exactly that.
Bodyworlds has wowed audiences all around the globe with its 'plastinated' bodies that are placed in various positions. It's a learning experience like no other.
Read all about it here.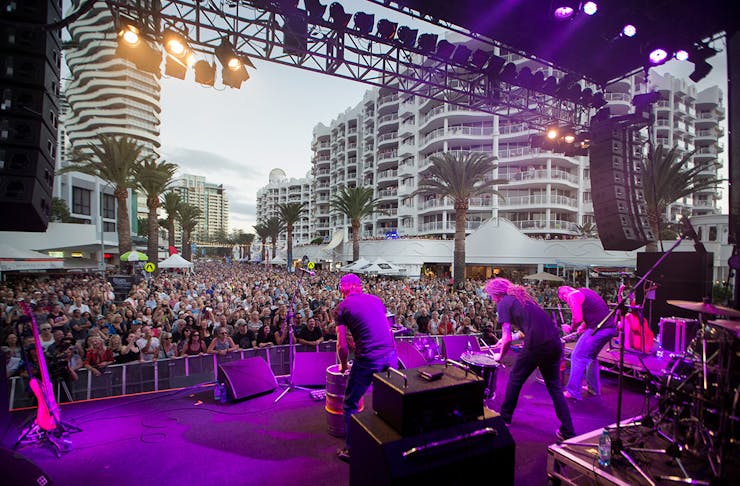 Music at the Commonwealth Games
Gold Coast
Commonwealth Games
It doesn't get much bigger than the Commonwealth Games when it comes to events, and the Gold Coast put on quite the show. Gold Coast went off once the games started, with parties, art installations, a pop-up maze, giant sing-along, and much more.
Read all about it here. There were also a ton of great art installations around the GC during the Games, read about them here.
Sunshine Coast
Noosa Food & Wine Festival
This year Noosa provided the perfect backdrop for the Noosa Food & Wine Festival. Names like Colin Fassnidge, Matt Sinclair, Miguel Maestre, among others hit up the event over the three days with masterclasses, challenges, and more.
Read all about it here.
Image credit: Ben Tyers