If you've ever scoffed a Nutella bot at Miami's Paddock Bakery, inhaled a Barbie croissant at Mermaid Beach's Bam Bam Bakehouse, or smashed an acai bowl from Neptune Kiosk at Talle Creek, then you'll be familiar with the pure goodness that GC foodies Ursula and Ben Watts create in their eateries.
When we told you way back in 2017 that they were cooking up their latest venture in Chinderah (north west of Kingscliff, if you're lost), we were all collectively salivating in anticipation. Fast forward 12 months and we're stoked to tell you Cubby Bakehouse has officially opened its doors.
Located in the chilled-out town of Chinderah (or Chindy as the locals call it) Cubby is taking up a prime corner position right across the road from the Tweed River and next door to the faithful Chindy Pub. Which means the clientele is a melting pot of hipsters, families, tradies and southern GC locals. In short, it's for everyone—and judging by the line that snakes around the premises and out the door, it's an instant hit for all of the above.
The eatery is fitted out in the same effortlessly cool fashion as its predecessors with Ursula and Ben drawing inspiration from their trips to Paris and the local Chindy area. Every detail from the crab pot light fixtures to the 100-year-old church pews has been thoughtfully selected. The high ceilings, exposed beams, antique tiles, brass lights from an old P&O cruise ship and avocado wallpaper in the bathroom make this joint a place of Instagram dreams.
Just about every inch of the space has a story behind it. Like the long communal table; formerly an old work bench from the now closed Queensland Rail factory that Ben salvaged years ago. The other two benches from the successful haul sit in Bam Bam and Paddock. Or the leopard print takeaway coffee cups that are blowing up your Insta. They came about after the duo checked into their Parisian digs on a research trip, only to find the interior of the hotel was covered head to toe in animal print. As Ursula puts it, "It's a cheeky little nod to the journey we've been on to get this place together."
That journey includes having to shut down power to the whole of Chinderah for an entire day, so electricity upgrades could be done to ensure Cubby's oven and equipment (all brought over from France) could operate. It wasn't an easy ride, but we're seriously glad they persevered.
The hero of Cubby is the French baguette. At Cubby you'll find them stuffed with brie, rocket and prosciutto, made into French toast and dipped in vanilla custard or loaded with two poached eggs, streaky bacon and smothered in hollandaise sauce. Basically, anything delicious you can do with a baguette, they've nailed it.
But, naturally for Ursula and Ben, it doesn't stop there. Grab a freshly made Banh Mi, filled with your choice of traditional Japanese karaage chicken with kewpie and house teriyaki or Cubby's master stock pork belly, pickled veg and sriracha. And you'll want to go ahead and order a side of sweet potato fries too. We're not drooling, you are.
We're also digging the Thai Green salad with red cabbage, snow peas, black rice, cashew and watercress with a coconut, lime and chilli dressing. In short, the perfect summer salad.
Sweet tooths will be more than a little pleased with their epic pastries. You can't go past their take on a vanilla slice—silky smooth custard piped between two flakey sheets of sweet pastry. And you have to try the salted caramel and rye brownies—gooey, crumbly and downright delicious. We also recommend the lemon tart, Nutella baked doughnut…you know what? Do what we did and just get the team to make you up a mixed box of goodness.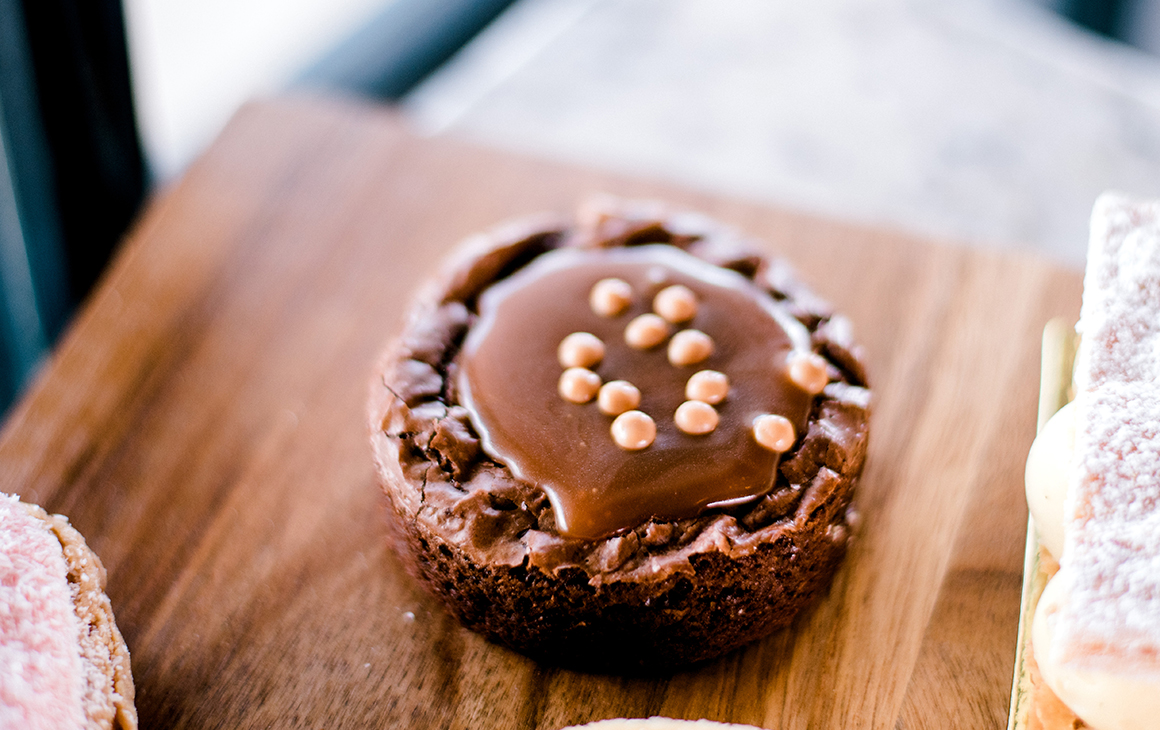 One thing's for sure, you don't leave Cubby Bakehouse disappointed or hungry. Organise a roadie south immediately.
Hungry for more? Check out their cute pop-up cafe in Talle.
Image Credit: Kaitlin Rees Photography for The Urban List