Watch out Gold Coast, you're about to have a new crush.
We bet we weren't the only ones who gasped upon seeing the windows boarded up and signs removed at long-term Mermaid Beach hangout, K-Bar and Meze. Say what? Noooo!!
The team behind our beloved Sunday roasted-pig-on-the-spit rolls knew the scene on the Coast was evolving at a rapid rate and with a void left when re-locating their bean roasting facility offsite, it was time to make another bold move. Behind the cloaked façade they've been diligently working away for the past six weeks and, this Wednesday, March 23 are finally ready to share their new baby with us all—Little Mermaid. Yep, it's time to get excited, folks!
The name is a sweet play on words reflecting its Mermaid Beach home, but don't expect kitschy under-the-sea paraphernalia. Already a fab corner space, it's had a bright, white, and sophisticated yet beachy make over that totally gels with our breezy coastal vibe.
Forget everything you remember about K-Bar, 'cause Little Mermaid has completely transformed into a whimsical eatery that could easily have been plucked right out of Sydney. Even the coffee has changed, incorporating beans from the team's impressive new Mermaid Waters roasting house, Nord Coffee Co. What's really cool is the guys are committed to embracing their local clientele; a flashy renovation does not mean they've outpriced their customers, instead they've developed a casual menu that's easy on the wallet while still fresh, flavoursome, and driven by locally-sourced produce.
Think Stone & Wood beer-battered fish and chips, char-grilled steak with chimichurri, beef and chicken burgers, grilled herb salmon, souvlaki lamb wraps, Thai cashew coconut rice, and the curiously delicious watermelon pizza; or satisfying bar snacks such as pulled-pork nachos, buffalo wings, and char-grilled calamari. Breakfast offerings are tempting too, with the likes of a pulled ham-off-the-bone benedict, herb hot smoked salmon, bacon and egg on a brioche roll and, what we'll be heading straight for, a Nutella and strawberry toastie!
Just like the surf club is a regular for our oldies, this hangout is designed to become a second home. We'll be first in line to score a posi in one of the freshest new additions—and what's sure to be a hot commodity—the cabana and swing chairs. Squeal! Combined with jungle-esque potted and hanging greenery (there's over 150 plants), wicker seating, natural materials, soft furnishings, and vibrant throw cushions, creating a sublime setting that's sure to ooze atmosphere as Little Mermaid morphs from breakfast through 'til the late afternoon party.
If you wonder why you find yourself lusting over the interiors and designer décor details (the African mud bead chandeliers, for instance), it's 'cause these lads have a good friend in the famed Village and Cabin stores (um, best friend ever?!), who's helped dress the space to perfection. Honestly, we'd be throwing a queen bed in there and asking if we could stay.
And with all-day hours (open 7:30am 'til late, Tuesday through Sunday), you could make yourself pretty darn comfortable for the long haul. You'll find nooks and inviting spaces everywhere, whether you want to lounge on the front corner patio soaking up the afternoon sunshine, get cosy with your coffee in a peacock chair, or make yourself at home on the wide window sills with salty sea breezes wafting down the street. Throw in a tropical holiday-like cocktail (the watermelon and blueberry mojito, peach rose, or lychee caprioska, perhaps?), and you'll be wishing work away with every fruity sip.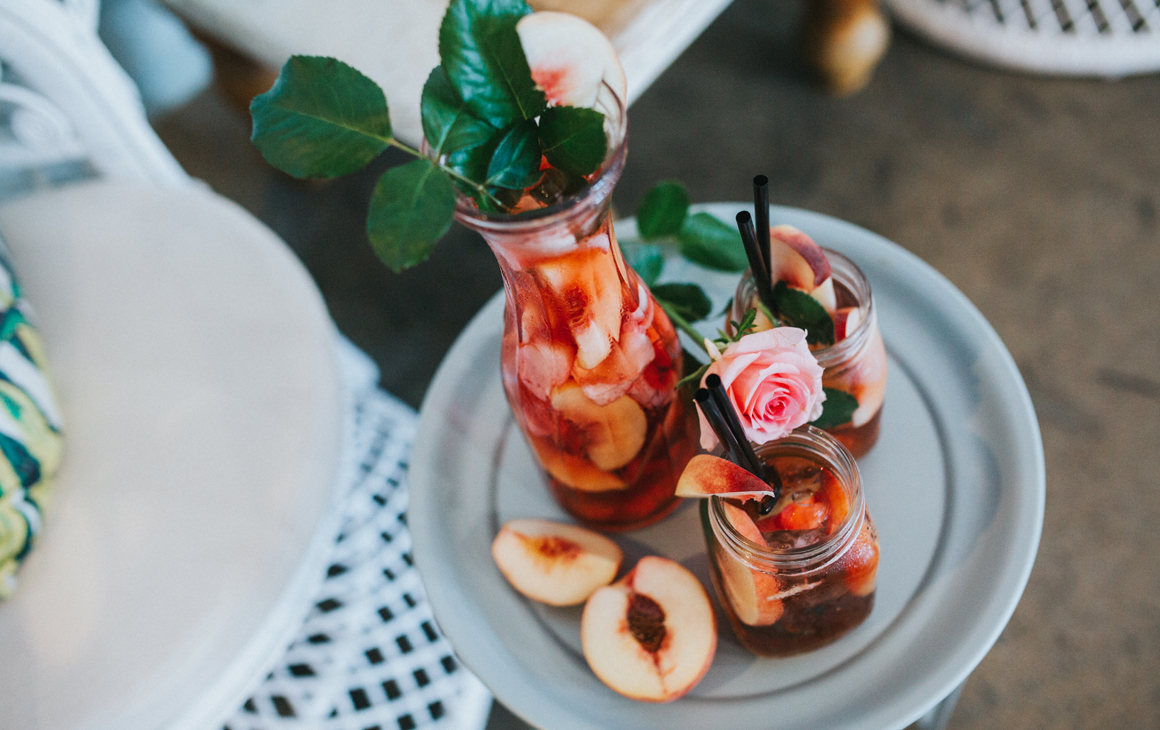 Regulars will be treated to DJs and live acoustic tunes, and Sunday sessions will no doubt be a huge hit. And, what's a fun initiative, Mermaid Beach locals will be treated extra spesh via the "Street of the Week" promo; when you see your street name hanging out front, as long as you can prove your address you'll be treated to specials and showered with love, so bring your friends and meet your neighbours. Except maybe Hedges Avenue residents, they are totally welcomed with open arms… but the discounts, nah, they probably don't need 'em.
As many Gold Coast businesses have encountered over the last few years, the bar has been increasingly raised. It's either evolve with the times or risk sinking, and we're stoked this savvy crew is sticking around for the long haul. Once you've visited for yourself, we reckon you'll wholeheartedly agree. Plus, with Nord Coffee Co. set to explode, and Little Mermaid soon to be swimming along nicely, there are big plans on the horizon for a third location in the 4218 precinct (stayed tuned!). So, get down there folks and get acquainted with your new local!
Where: 2557 Gold Coast Highway, Mermaid Beach
Photo Credit: Hayley Williamson for Metropolist