Travellers the world over know this conundrum all too well; where to stay so you're close to the sites, minus that sinking feeling you get when you realise you've landed in a tourist trap. Enter, The Renwick Hotel NYC.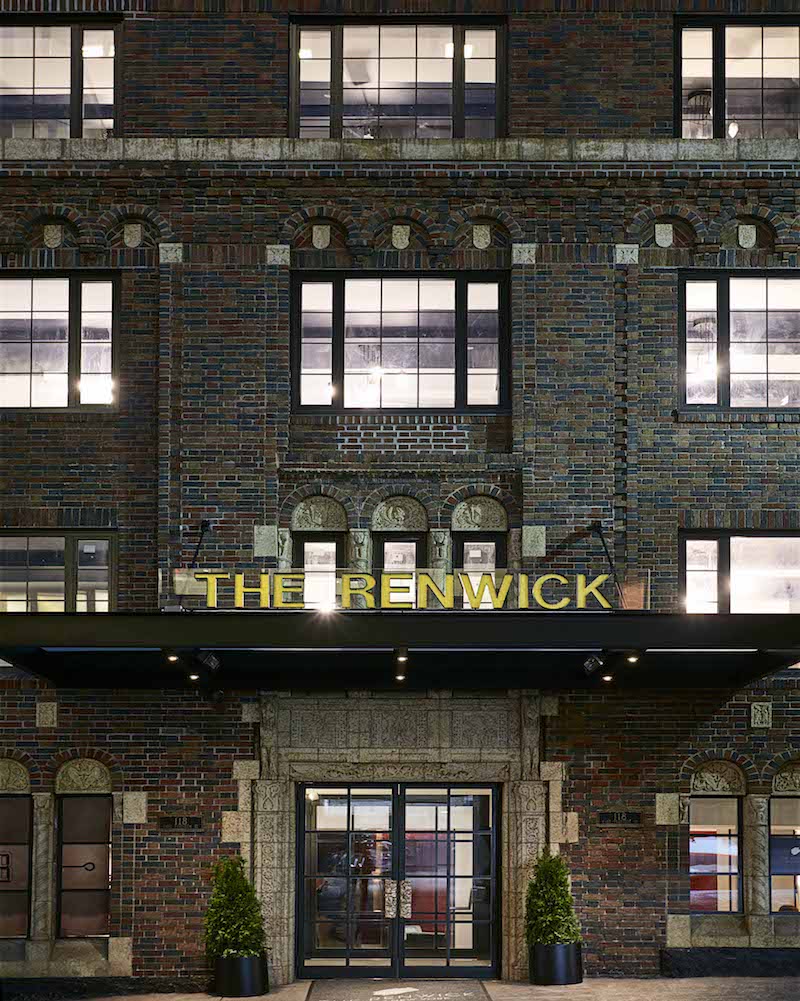 Located on East 40th Street just off Lexington Avenue in New York City's Midtown, The Renwick is a combination of historical, décor and location goals. The original building dates back to 1928, when the property was home to artists, intellectuals and authors. Not to brag but we're talking the likes of F. Scott Fitzgerald, Noble Prize-winning author Thomas Mann, and John Steinbeck.
It'll come as no surprise that the rich history of the Renwick inspired much of the décor when the property was renovated back in 2015. Creativity is oozing throughout the brick building that boasts 173 loft-style rooms, each with custom furnishings. From in-room designs of famous artists, to a television stand that resembles an easel, even paint speckled looking carpet, the considered fit out of this modernist-style boutique hotel will have you wanting to move right in.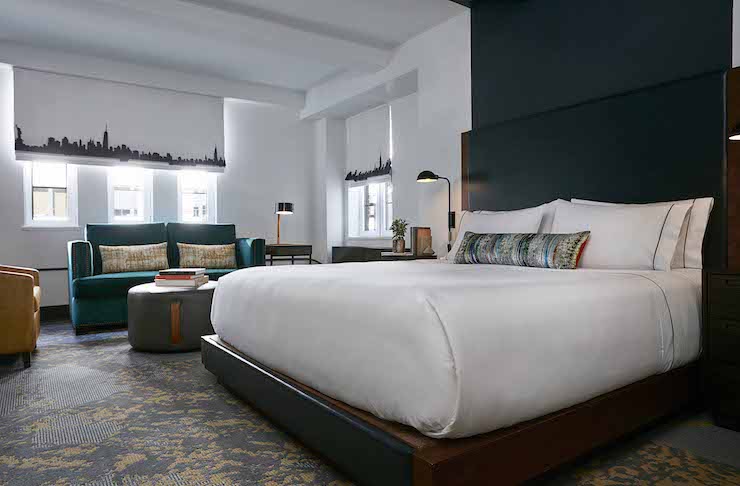 Art is at the core of the property, complete with in-room origami kits, and you can have a crack at designing The Renwick's next custom postcard design, you'll find your blank canvas once you check in. Or, if you're as artistically challenged as the rest of us, spend a bit of time perusing past guests' artworks in the lobby.
For anyone with an Empire State of mind, Midtown has long been on the agenda. Home to some of the most quintessential NYC experiences, the Renwick Hotel is right in the thick of it. Walking distance to the Empire State Building, New York Public Library, Bryant Park, Rockefeller Centre, Times Square, Radio City Music Hall and Fifth Avenue, it's also only two blocks from Grand Central station and its famed Grand Central Oyster Bar.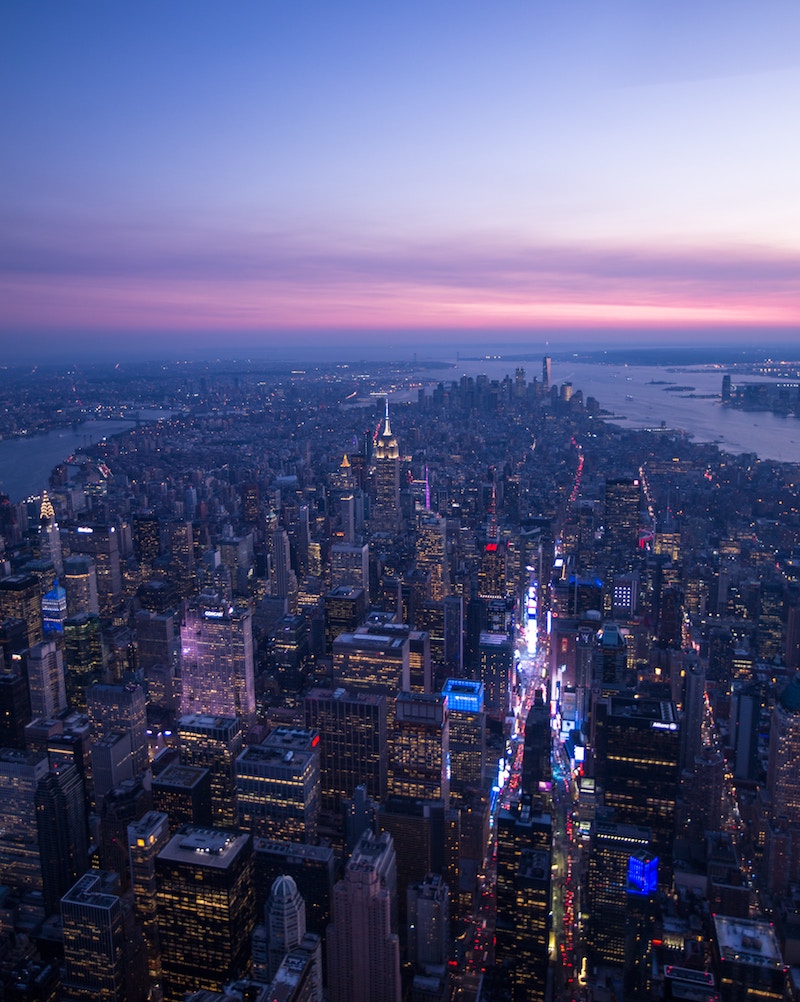 But there's more to Midtown than just the regular haunts, and The Renwick is a short walk from some of Midtown's best-kept secrets. Less than a 10-minute stroll from the hotel you'll find Brooklyn's favourite pizza, Roberta's. And yes, you are still in Midtown. You'll find Roberta's and over 20 other vendors at the Urbanspace Vanderbilt food hall. Think tacos, hot dogs and before you ask, you better believe they're licensed. If eats are still on the agenda (aren't they always?), then add another 10-minutes to your journey and make your way to El Sabroso. A hidden hole-in-the-wall serving cheap Latin eats, you'll find it hiding behind a loading dock (the line out the door is also a dead giveaway).
For some old school New York vibes, make a detour on your way to El Sabroso and hit up Tannen's Magic Shop, the oldest one in the city. And if you want to really impress your mates, we should mention that 'the grate' from Marilyn Monroe's Seven Year Itch (you know the one) is actually ON the same street at The Renwick. Yes team, on the southwest corner of Lexington Avenue and 52nd Street you can have your own movie moment.
The Renwick Hotel NYC is a total gem of a find in an area often perceived as a tourist trap in the heart of The Big Apple. It's a modern, step back in time, and true testament to the creatives that once called it home.
While you're there, check out our ultimate guide to eating and drinking in New York City.
Image credit: Roberto Nickson and Renwick Hotel