August is Food Month on Urban List. Join us as we delve deeper into this delicious world with interviews, competitions, emerging chefs, best restaurants and more. Head here for all your food news this August.
The kitchen is the nucleus of a restaurant, and the cooks and chefs are the beating heart. This month, we're shining the spotlight on three young chefs who are setting the standards for good food (really good food) at some of the most renowned eateries on the Gold Coast.
Chefs are often the unsung heroes; the quiet achievers working hard behind the scenes in fast paced, grueling conditions—generally a labour of love. Below we pay homage to a trio of talented and inspiring young chefs who will soon be turning food heads across the nation.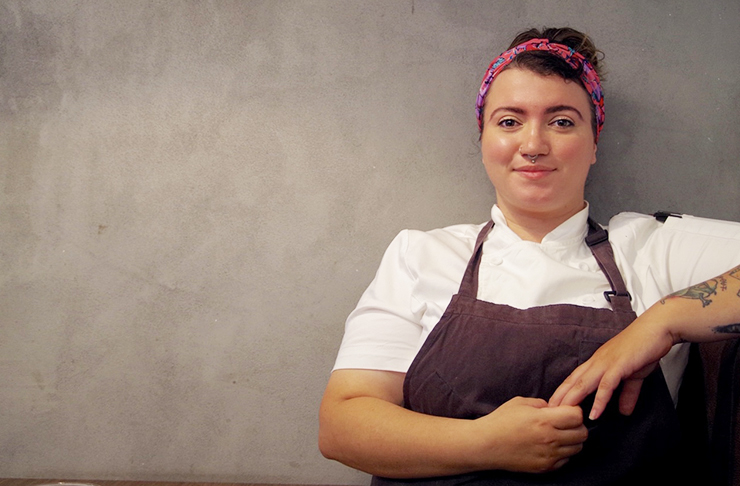 Ashley Kent | Sous Chef At Tasca
Coolangatta
Carrying the baton for the lady chefs out there, at just 28 years old Ashley Kent has been slicing away in the kitchen for the past 12 years—more recently at the popular Coolangatta tapas bar Tasca and prior at the award-winning Paper Daisy, Halcyon House. Inspired by the Mediterranean, she loves to fuse food from the Middle East with rustic Spanish flavours, an ode to Domonique Crenn (Restaurant Atelier Crenn), one of her role models.
Ashley is driven by a passion to succeed and a genuine love of the industry, she says, "You need to have a healthy curiosity and a desire to want to learn more, along with creativity and endurance—they are the vital ingredients to add to any kitchen." You'll find this talented young lady mixing up fresh, tasty dishes for the share plate menu at Tasca, with dreams of opening her own place and working in Spain one day.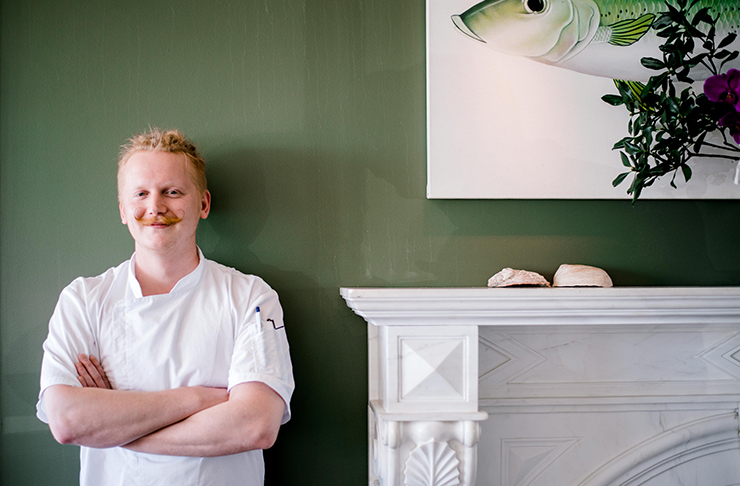 Jon Nurminen | Head Chef At The Fish House
Burleigh Heads
Growing up in Finland under the watchful eye of his father (head chef at a local restaurant), Jon Nurminen is 27 years young and has food running through his veins. Starting as a dishwasher at the age of 16, he quickly rose to Sous Chef following his father's footsteps. An impressive portfolio of kitchens came before his appointment at The Fish House—from Ecco Brisbane to various places in Finland—prior to his move to Australia.
It's Jon's motto to "keep your head down, work hard, be experimental and curious and that common sense is a bloody super power these days." Jon is inspired by the people he works with both front and back of house and the fresh produce that is indigenous to Australia, in particular seafood—lucky! Fine examples of his creativity are showcased on The Fish House menu, think: pickled trout with a smokey and Japanese twist. Jon's love of travel has enabled him to work with great people and learn about different cuisines from all over the world, but for now his feet are firmly placed on The Fish House kitchen floor.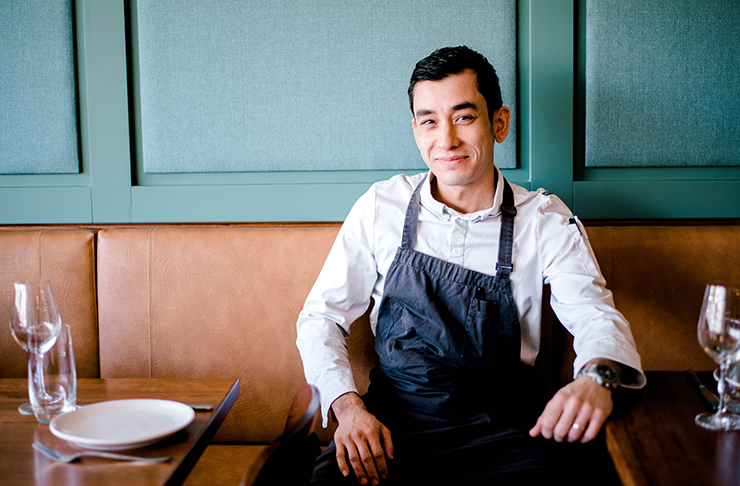 Andrew Tam | Sous Chef At Restaurant Labart
Burleigh Heads
Turning 30 in September, Andrew Tam has been mixing it up in the kitchen for the past eight years and worked at Paper Daisy, Halcyon House before taking on the coveted role of Sous Chef at the award-winning Restaurant Labart in Burleigh. Andrew also worked in Kyoto Japan and draws on inspiration from both Japanese and classic French flavours, like the BBQ king prawns with prawn butter, capers and parsley—his favourite dish on the Labart menu.
He explains, "Labart owner and chef Alex Munoz Labart inspires me every day, with an intense work ethic he thrives to make me a better chef by always improving and developing my skills." Andrew reminds us his job is not all glamour filled (aka MasterChef style) and is instead long hours and hard work, but he says it's well worth it. This young man is going places and aspires to open his own place one day alongside his wife, also a talented pastry chef.
Make a date to sample the dishes created by these impressive young chefs from Tasca, The Fish House and Restaurant Labart—just voted in the Top 50 restaurant guide by The Australian newspaper.
Image credit: Kaitlin Maree for Urban List and supplied