We love Sydney (shock horror! we know) but there are times when we feel the need to hit the open road and visit a place with less traffic lights and more choices of swimming holes (that aren't the local chlorine pit).
We've therefore compiled a list of the best spots for a swim on the NSW South Coast for when you feel like getting lost for a day (or two) and recreating your fav scenes from The Little Mermaid, okay fine, Blue Lagoon.
And if you're reading this as a resident of any of the below areas—can we crash with you? Cheers.
Maddens Creek
Dharawal National Park
It doesn't get much more picturesque than this one folks. Just off the beaten track, and down the road from a we-kid-you-not apple farm, Maddens Creek is a remote paddle with a bonus treat: a waterfall. Located in the Dharawal National Park, Maddens Creek is perfect for the swim-seeker who doesn't mind a walk (easy grade, but roughly 20 minutes) and who fancies themselves a picnic on the side.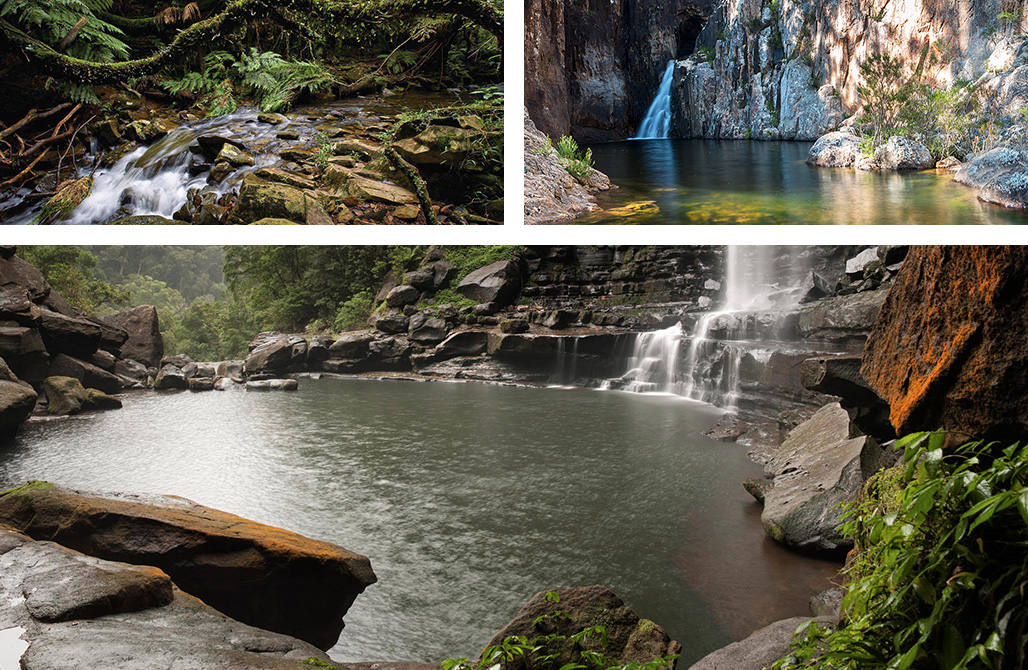 Seven Mile Beach
Shoalhaven Heads
At just about two hours from Sydney, Seven Mile Beach is ideal for the city slicker who doesn't mind a bit of a car ride (see: personal karaoke sesh) to get to their swim spot. Once the post-karaoke haze has lifted, you can enjoy fishing, swimming and a number of lazy walks around the national park. BYO beach cricket kit—with 12.5 kilometers of beach, it'd be a crime not to give it a toss.
Cabbage Tree Beach
Jervis Bay
This one goes out to those who prefer a small beach with all the 'this belongs to me and me alone' vibes such seclusion can bring. Cabbage Tree Beach, sits on the Beecroft Peninsula near Currarong, right between Long and Chinaman's Beaches. Whether you hang around for the weekend or settle in for a day, you'll forget your troubles easy peasy.
Callala Beach
Jervis Bay
This is the kind of swim spot the locals want to keep quiet and while we're sorry to spoil the secret, we can hardly keep it to ourselves. One look at the soft, white sand and you'll understand. Take a detour through Berry to really make the most of the trip (two hours in the car with another human being) worth it. Lay down a towel and disappear into the water for a treat yo'self afternoon.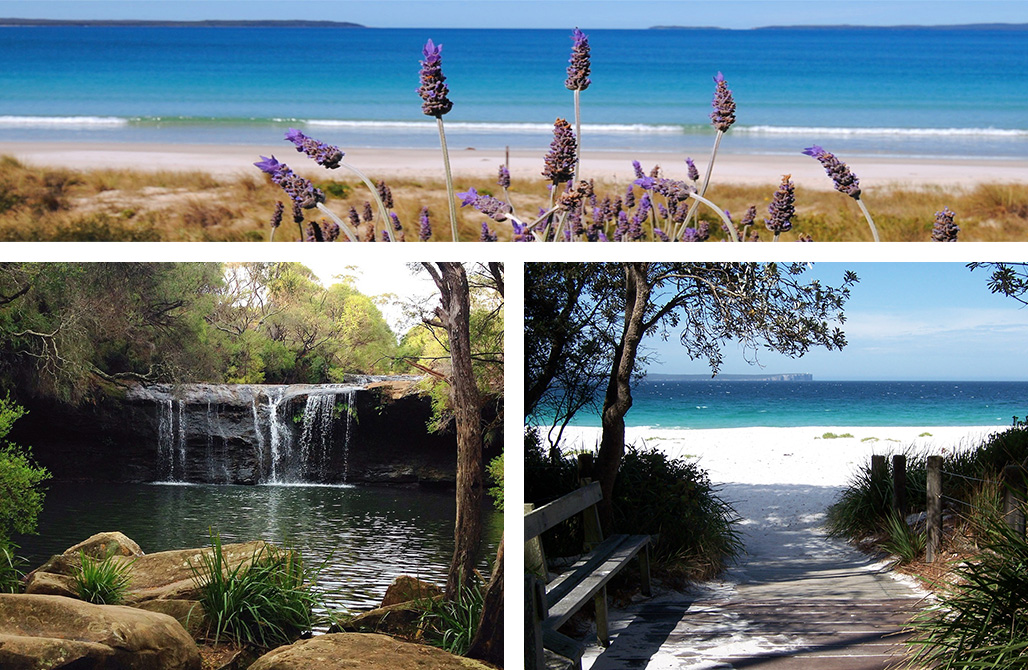 Carrington Falls
Southern Highlands
Say goodbye to boring beach swims (serene beaches? Who needs 'em) with a spot of fun at Carrington Falls and its waterholes, rock pools and, you guessed it, waterfalls. You can even take a walking track or two around the area should you want to sing for your supper/swim. The nearby picnic area has glorious views over the Carrington Falls Gorge too. Carrington Falls is the spot that has everything and we're only a little—incredibly—jealous.
Greenfields Beach
Vincentia
Boy oh boy, it doesn't get much more secluded than this. Set in Jervis Bay National Park, Greenfields Beach is not only a great spot for the odd doggy paddle, but it also has a picnic area with an electric barbeque (free!), loos and two walking tracks. Two hours and 45-ish minutes from Sydney, Vincentia is best for a weekend trip rather than day-cation but totally worth the travel time either way. Especially if you take on the White Sands walk or Scribbly Gum track between dips.
Budderoo National Park
Illawarra
In case this is your first time visiting us, let's get one thing out in the open, we bloody love a national park. Hence why we leapt at the chance to visit Budderoo (also the fact that it's super close to Carrington Falls, our one true love). Not only is 'Budderoo' a winning word, it's also home to a stellar swimming hole called Nellies Glen. Just under two hours from Sydney, you're mad if you don't put it on your to-swim list.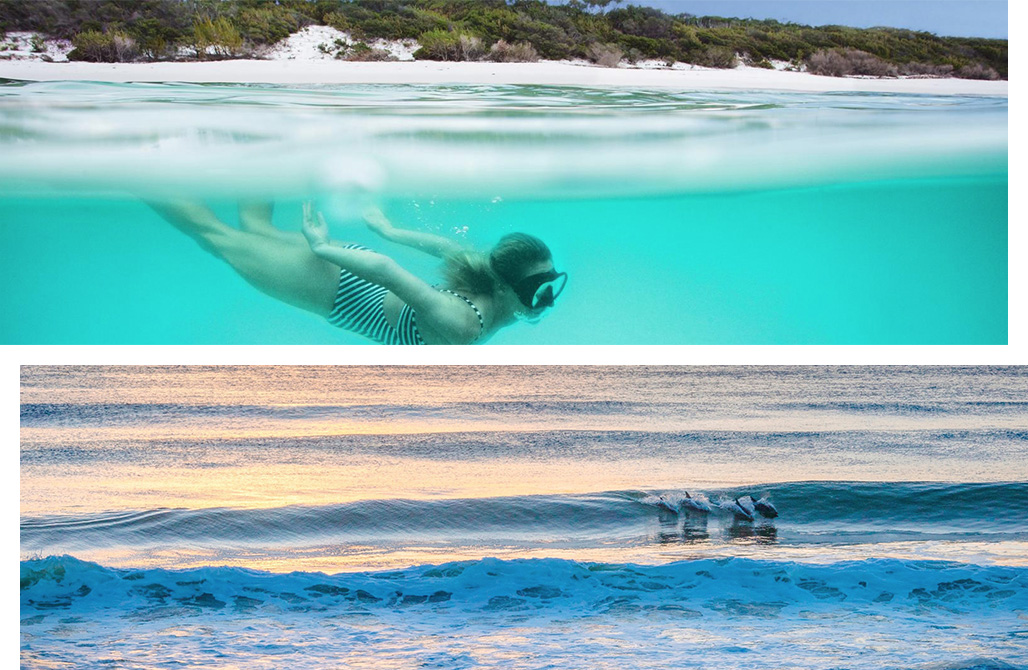 Belmore Falls
Southern Highlands
There mightn't be any signs pointing out the location of this swimming hole, but trust us, finding it is well worth the time fighting with brambles/your pal along the way. Rock walls covered in greenery surround the spot with legit mist rising from the water. It's like something out of Ferntree Gully and we're not ashamed to say we went fairy hunting while there.
Nethercote Falls
Nethercote
A large pool beneath a rocky gorge, Nethercote Falls is perfect for the swimmer who likes to do more than doggy paddle or idly bop. It's also one of the more popular spots to swim so expect more than just yourself and a mate. That being said, set aside a decent chunk of your day 'cause you'll never want to leave. Just promise us you won't jump from the cliffs alright? Totes not safe.
Head here for the Sydney desserts you have to try.
Design credit: Isaac Smith