The idea of a Japanese and western infused breakfast conjures up an air of mystery and a little bit of excitement. Our eyes were opened up to a world of new experiences when we found out Sokyo at The Star was serving up a full buffet breakfast that wouldn't cost us half our rent, but would show us just how tasty a Japanese twist on our favourite breakfasts can be, especially by one of the best restaurants in Sydney.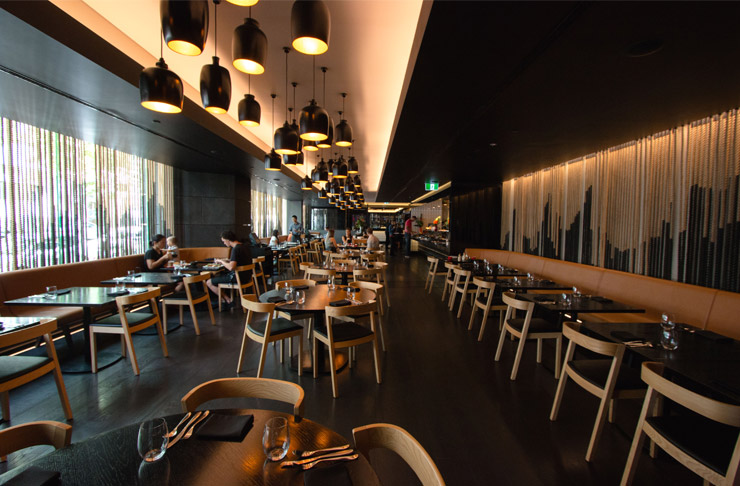 The full continental buffet, a dish from the menu and a tea or coffee will set you back just $38. Just let that sink in. If you're just after a main, or want to hit the buffet hard, it won't even cost you $30. We do love a bargain, especially when it's of the fine dining variety.
Now, let's talk food (what's new?), the menu is all of your favourites in one, but Sokyo has placed a Japanese twist on them and you'll be stoked. We don't even know where to begin when it comes to the eggs benedict. You won't find a cold English muffin or pre-packaged ham here, oh no. You will find a stack of crunchy brioche, impossibly crispy bacon, gooey poached eggs, edamame and a miso hollandaise that mingle together in a mouth-watering mess.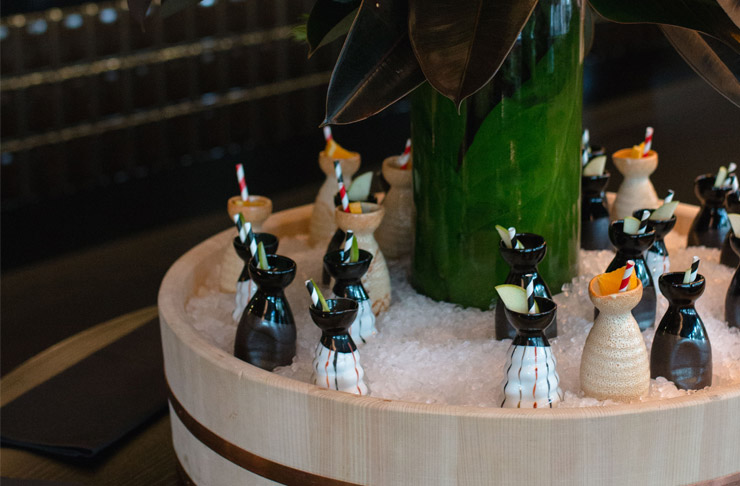 If you're more of the sweet breakfast persuasion, the pancakes with banana puree, Nutella and walnut crumb is just what you need to get you through the morning (especially if you've had a bit too much fun at Sky Terrace the night before). Want to try the Japanese-style breakfast? Great call. The traditional 'choushoku' breakfast with grilled fish, miso soup, rice and nori might sound odd at first, but it's the perfect balance of meat and carb to start your day.
Finally, the omelette changes every day, and we sunk our teeth into one of the best omelettes we've ever eaten when the Alaskan king crab omelette was placed in front of us. Perfectly cooked and loaded with sweet, meaty crab, this one was an instant favourite.
When it comes to the buffet, everything is adorable and irresistible; there's a palm tree that chills your exotic juices, an enormous bowl of fruit salad, plenty of pastries, a huge vat of Japanese congee, and enough of a meat selection to keep you full all day. Sokyo breakfast has kept it chilled and knows what the people really want, so there are the obligatory boxes of Corn Flakes and Coco Pops for your enjoyment (and ours).
Now that we know the joys of breakfast, with that life-changing Japanese twist, we've firmly added Sokyo to our list of the best breakfasts in Sydney. Get in quick, Listers, this one is going to be big!
Image credit: Anita Wilhelm
TUL Note: Today's List Love post is proudly sponsored by Sokyo and endorsed by The Urban List. Our sponsored posts will never be a secret — the List Love seal will be stamped on any sponsored material you see on the site. Thank you for supporting the sponsors who make The Urban List possible.