When it comes to catching up with friends or heading out with your partner we all know that drinks and a delicious meal are always a safe bet. But there are moments in life that call for something beyond the stock standard outing, where you can let your inner child run completely free.
Jam-packed with so much more than just arcade-games, Timezone is the ultimate outing to get the adrenaline pumping, endorphins jumping and your competitive well and truly out to play. It's time to brush up on your gaming skills because here's everything to conquer on an adventure to Timezone.
Test Your Skills At Old School Arcade Games
Get ready to transport back to the early 2000's version of yourself and brush up on classic games like Mario Kart, Dance Dance Revolution, E-Claw and Connect 4 Hoops. If you're a sucker for the big-screen movies, you'll also be able to test your skills on Wizard of Oz, Willy Wonka, and Jurassic World Fallen Kingdom and battle it out with your mates for the best score. Plus, those interested in modern-day gaming, look no further than Halo: Fireteam Raven, Virtual Rabbids VRL The Big Ride, and Typhoon Motion Simulator which are all sure to get the adrenaline pumping and leave you with a lasting impression. It might all be too much excitement to handle, but don't forget to cash in your game tokens for some serious prizes at the end.
Get Tactical With Laser Tag
Nothing rouses up a friendly rivalry quite like laser tag, so make sure to ruffle some relationship feathers with a game at Timezone Green Hills, Kotara, Rouse Hill, and Villawood. All you'll need to do is slip into gear, set your laser phaser on 'stun', and then get ready to up your adrenaline levels to superhero-status. Prepare yourself for a full sensory experience with multi-coloured lasers, spine-tingling music, and the excitement of your mates darting around the battlefield trying to avoid the wooden spoon status dubbed, 'Laser Brain'. You can choose to either team up or go it solo while navigating your way through the custom-built interactive themed arena, that'll have you completely immersed. We'll see you in there.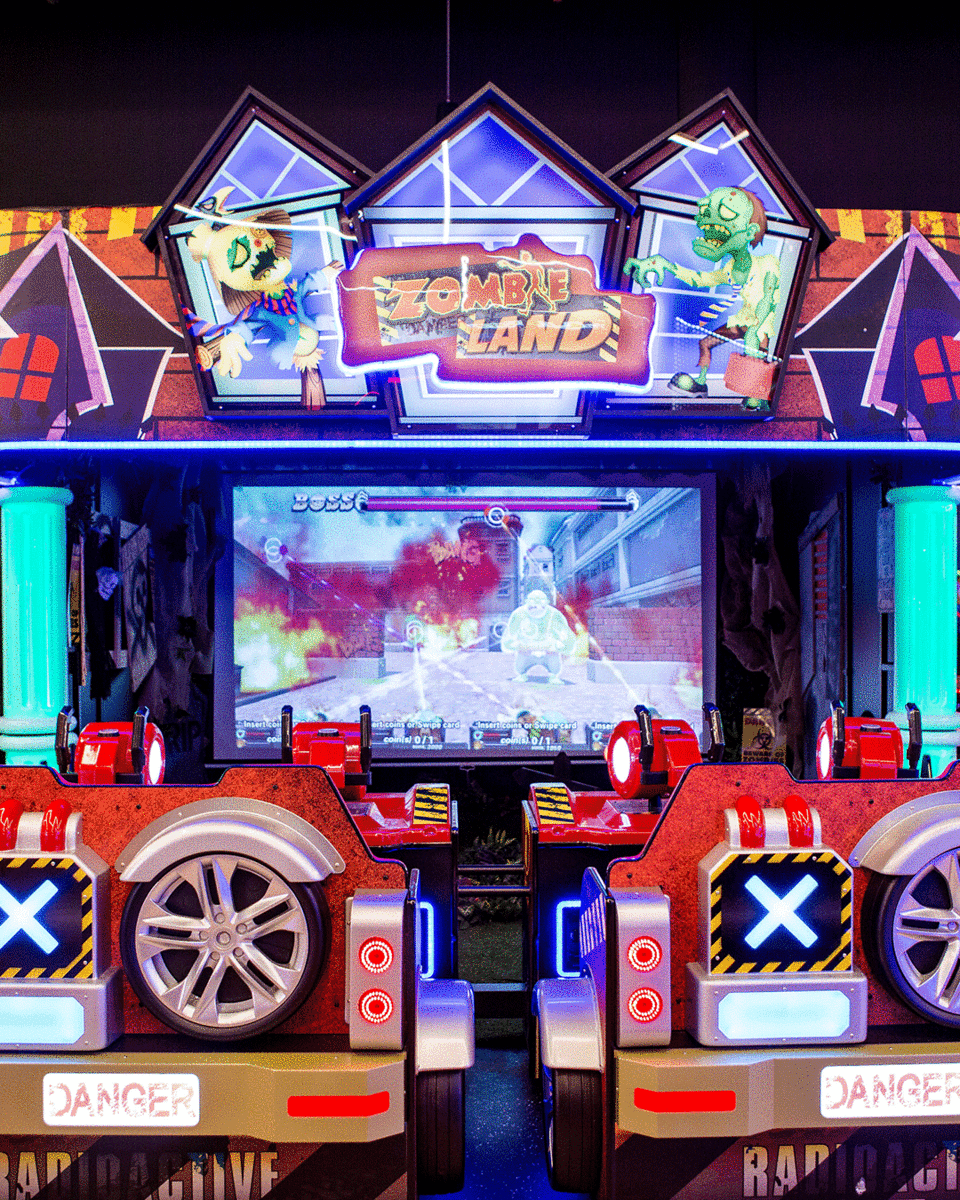 Race In Bumper Cars
If you like to play rough, then prepare to spin, whirl, revolve and rotate around the arena while bumping and crashing into your opponents in the Timezone 'Spin Zone'. You can get in on the fun at Kotara, Villawood, and Haymarket venues for only $6 per person. A small price to pay for an epic battle amongst friends.
Blast Them In Bowling
Whether you're a seasoned striker or a gutterball guru, there's no denying the fun that comes from a friendly (or competitive) game of bowling. So, it's safe to say we were thrilled to discover Timezone Green Hill and Rouse Hill serve up mini-bowling complete with hilarious animations to make the game even more entertaining. You can expect rules similar to regular bowling but with the added fun of different game modes and 'photo capture' to snap epic action shots for your socials. Those who are lane-challenged fear not, as there are retractable rails to prevent any dreaded gutterballs, not to mention the balls are small hand-friendly, fitting in the palm of your hand. Accommodating up to ten players at a time, you'll be able to play with the whole crew for what's sure to be a high-energy, high-entertainment game.
Whether you consider yourself a competitive spouse, a sore loser, or a humble winner, there's no denying that a date night at Timezone will be one to remember—until the next competition, at least.
Stay up to date with all things Timezone by following their Facebook and Instagram pages.
Image credit: Timezone
Editor's note: This article is sponsored by Timezone and proudly endorsed by Urban List. Thank you for supporting the sponsors who make Urban List possible. Click here for more information on our editorial policy.