Chef Nelly Robinson likes to do things a bit more creatively than his fine dining counterparts.
He designs a new tasting menu every eight weeks based on local and seasonal produce, but it's totally imaginative and experiential. He's an expert in culinary storytelling, time travel and flavour magic, pretty much making him the Neil deGrasse Tyson of the kitchen, and his eight-course degustations your very own "spaceship of the imagination".
If that sounds a little fanciful, and you've yet to descend into Robinson's bunker-style Surry Hills restaurant nel., let us explain. This year, the British expat gave us a nostalgia-laced Disney menu, perfectly timed with the bomb of live-action remakes that have exploded in cinemas across 2019. Bambi, The Little Mermaid, Peter Pan and The Lion King stories served as inspiration. A genie-blue cocktail was poured from Aladdin's golden lamp, and a boozy tea from a chipped tea-cup echoed Beauty and the Beast.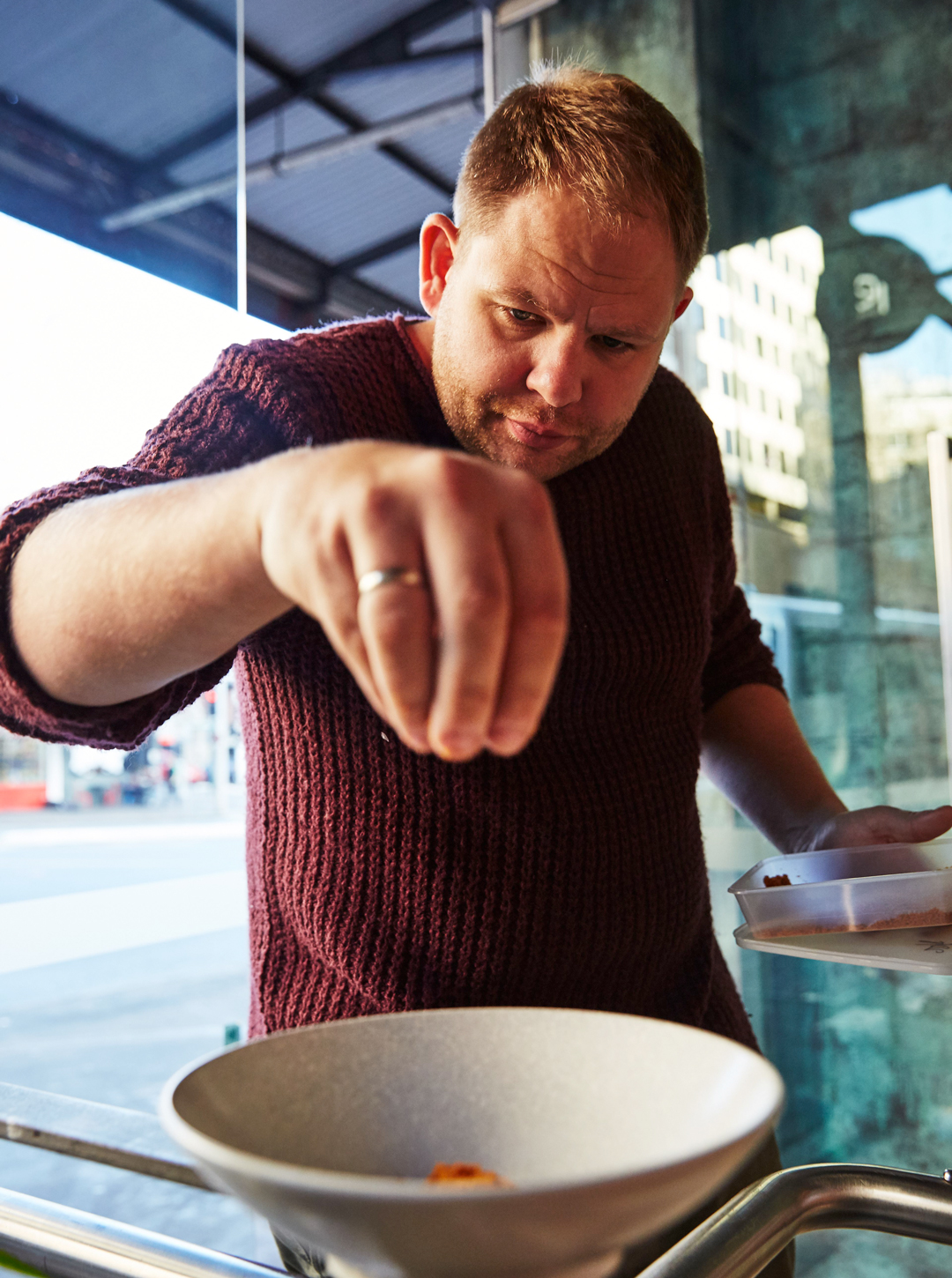 This week, he's just revealed his new "Land and Sea" menu, a tapestry of local heroes that'll whisk you around NSW's tastiest highlights: beautiful local produce becomes "beach pebbles", an "edible garden", even a "chicken coop". You'll want to Instagram each plate, but there's nothing gimmicky about Robinson's approach.
He's got some serious chef cred (he trained with a Michelin-starred chef, was recently named one of the world's top 300 chefs and once cooked for the actual Queen), but he's also invested in making dinner out great again—it's the feels over the hype, and the journey over the destination. Arguably something Sydney needs more of.
And while we love dining at nel., we were so curious to know Robinson's Sydney off-duty foodie hit list.
What's your favourite bar?
Abroad I love Atlas Bar in Singapore and Nomad in New York. In Sydney my favourite bar would have to be Archie Rose.
And your favourite drink to order?
Always a champagne when I'm lucky enough to find myself at Atlas or Nomad, and at Archie Rose I can't go past a classic gin and tonic of course!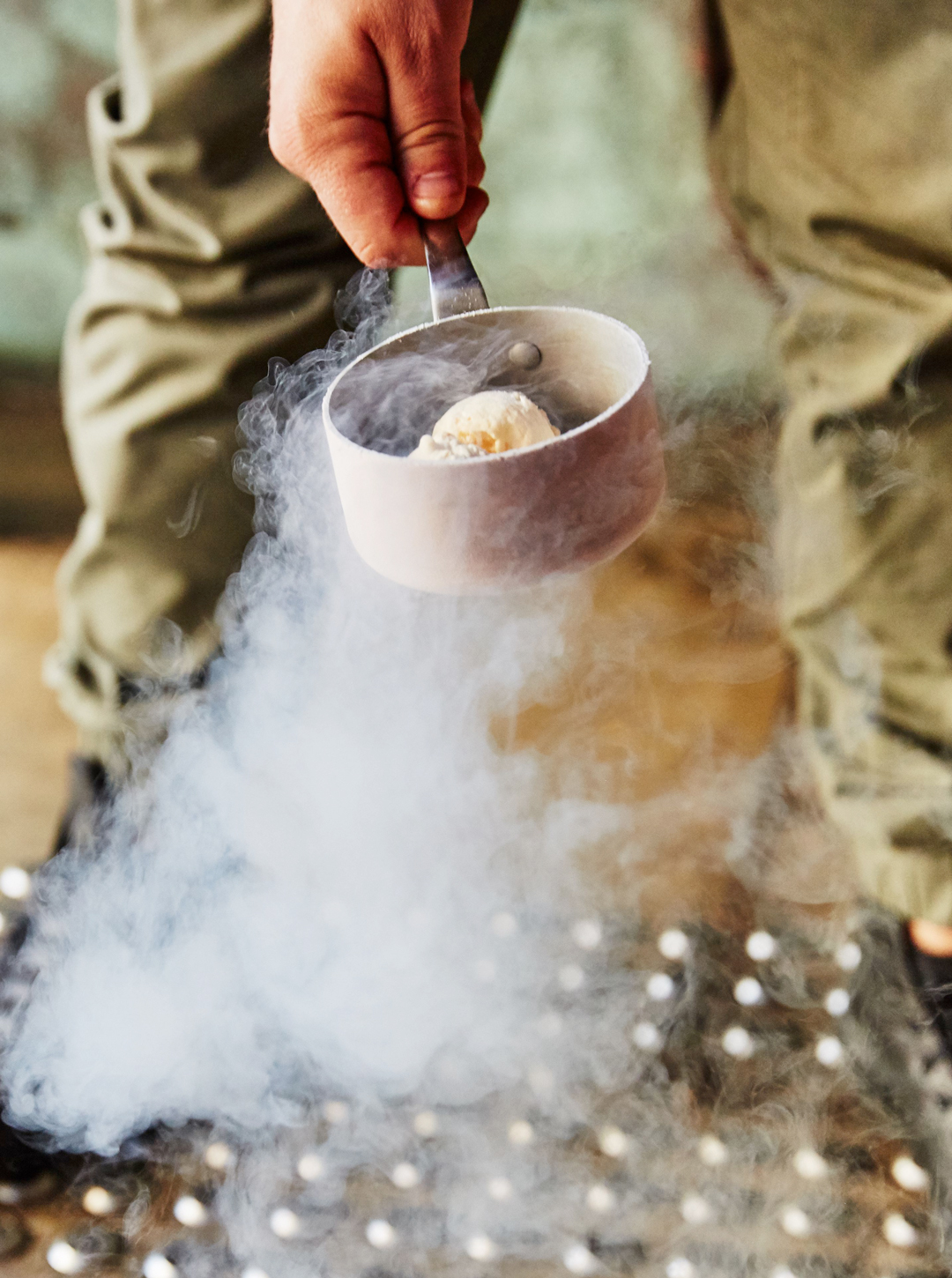 Where's your favourite spot for brunch?
Brunch is always at home in my kitchen in Sydney's Inner West for a bacon sandwich with red sauce.
How about a long lunch with mates?
My favourite spot for a long lunch with mates would have to be Berowra Waters Inn. This water-access only spot is something truly special and would have to be one of Sydney's best-kept secrets. Set on the absolute waterfront, Berowra Waters makes the perfect setting for a relaxed long lunch with friends over a local Aussie wine or beer and a menu that showcases some of the best local Australian produce around!
And dinner?
I often don't get the chance to go out to dinner as I'm working in the restaurant, but when I do my go-to would have to be Bennelong. Amazing wine and food with some of the best views in Sydney, what more could you possibly want!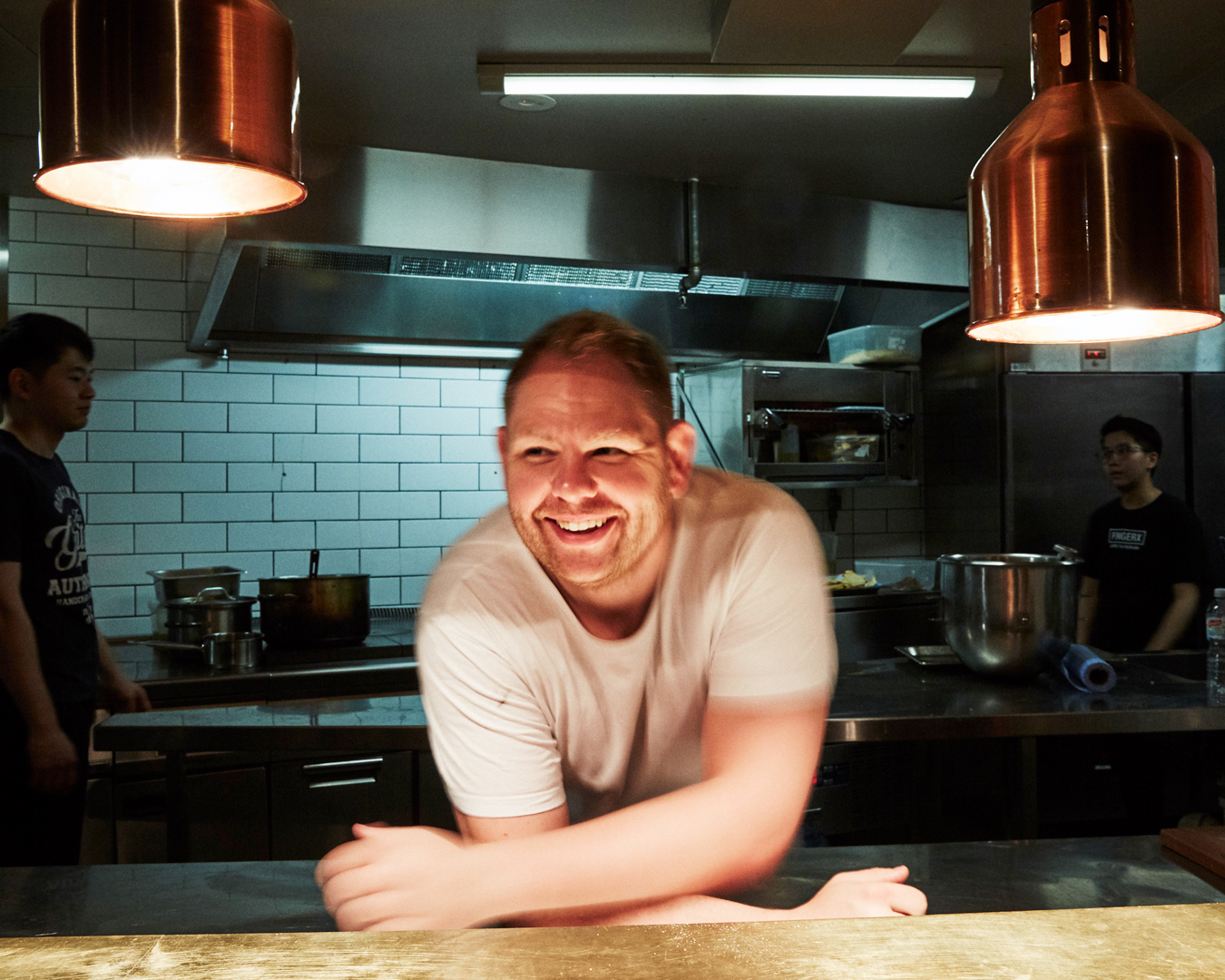 What about coffee?
I don't drink coffee at all I only drink English tea with a little cold milk but my missus loves a coffee and is a big fan of Coffee Alchemy in Marrickville.
Who is inspiring you in the food world right now?
At the minute it would have to be Grant Achatz from Alinea in Chicago and Rasmus Kofoed from Geranium in Copenhagen. I also had the opportunity to cook with a childhood hero of mine, two-Michelin-star chef Raymond Blanc, which was a completely surreal experience and to be given his signed jacket, I can't tell you how that felt!
Do you have a favourite ingredient to cook with?
My favourite ingredients to cook with are chili and saltbush. I'm always making curries at home and like it spicy, so chili is an absolute must-have in my kitchen. At work, I use a lot of saltbush in cooking as it is just so versatile and can be used with almost anything. Fish, meat, butter, and I've even used it in ice cream before. And like most Northern English folk, I am a lover of a good potato and with saltbush, it is to die for!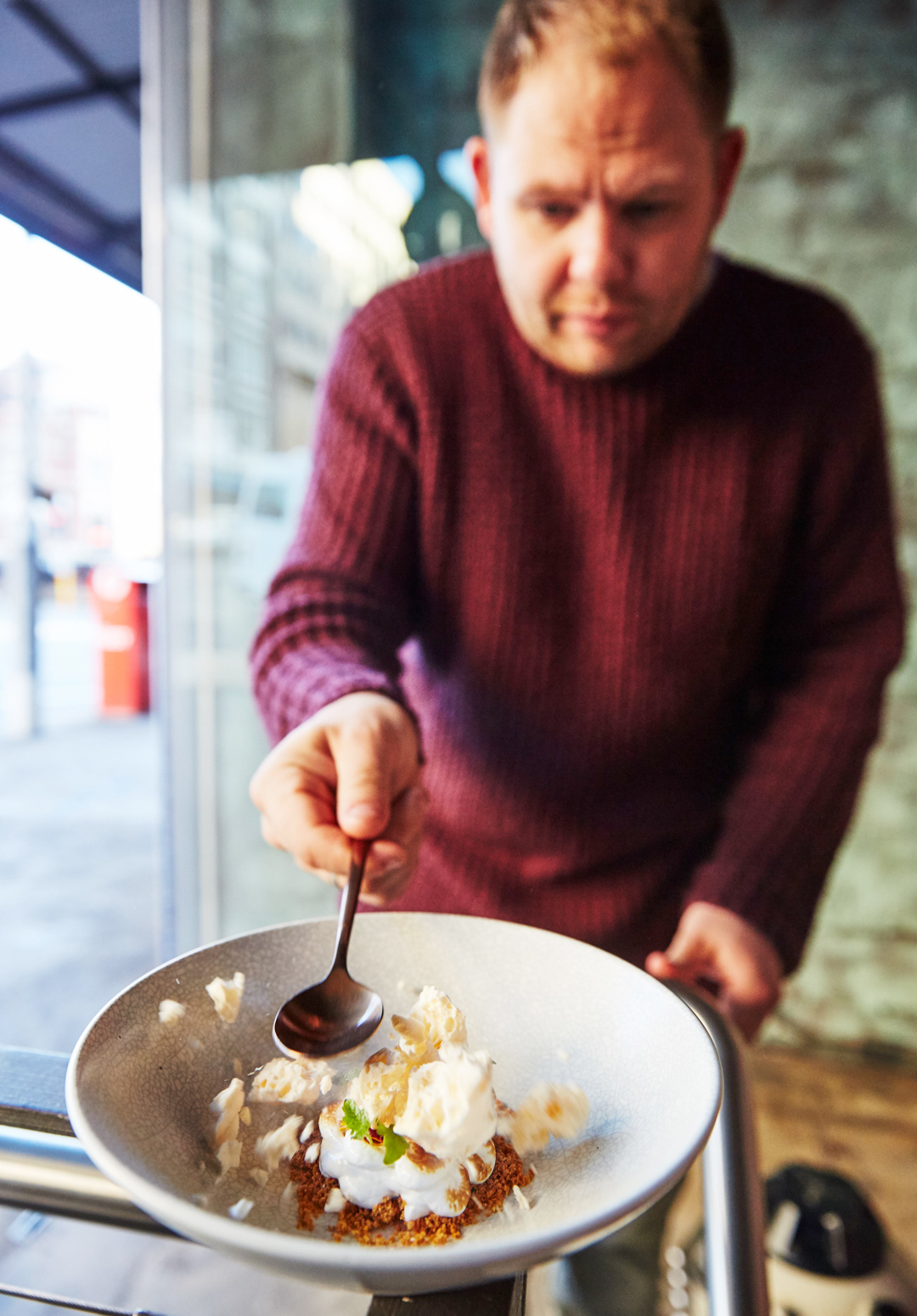 And where can we find Sydney's best local produce?
Sydney's best produce can be found at local grower's markets such as the Marrickville Markets, which are a personal favourite of mine, and direct from farmers and providers. I find the quality of supermarket produce is awful and we really need to start looking after our produce or we will lose all our best produce abroad. It is more important than ever to support your local butcher or take the time to visit the Sydney Fish Markets, rather than buying these ingredients from the supermarket.
Keen to try Nelly Robinson's incredible tasting menus? nel. is one of the partner restaurants for Urban Feast, a great new way to enjoy some of our favourite restaurants. Head over here to suss it out.
Image credit: James Adams.