Some things just make complete sense. And a three-month-long chicken wing festival in the heart of the city for the whole of summer? That's a match more perfect than chicken wings and beer itself.
WingFest is a very real celebration of chicken wings coming to Sydney and Brisbane's home of spicy, saucy wings and sports-watching, WingHAUS By Bavarian. The team here is known for whipping up 50-cent chicken wings and $7.50 cocktails during its famous happy hours. Now, you'll find this wing juggernaut hosting the ultimate feed fest and it's the only place you need to be this summer.
Set to kick off tomorrow, Tuesday 1 December, WingFest will bring about 13 brand new, limited-edition, and housemade sauces and rubs made for your chicken wing-dipping pleasure. You'll also be able to order up wings of your choosing, including WingHAUS' classic, boneless, and cauliflower wings.
As for the brand new sauces and rubs, they range from mild to hot and "turbocharged" and include flavours like salt and vinegar, lemon pepper, nacho cheese, garlic and parmesan, chicken salt, sweet and sour, honey BBQ, honey mustard, mango habanero, Thai red, Caribbean jerk (which gets its kick from 10 different spices and rum) and the hottest of the hot— Nashville and Vindaloo.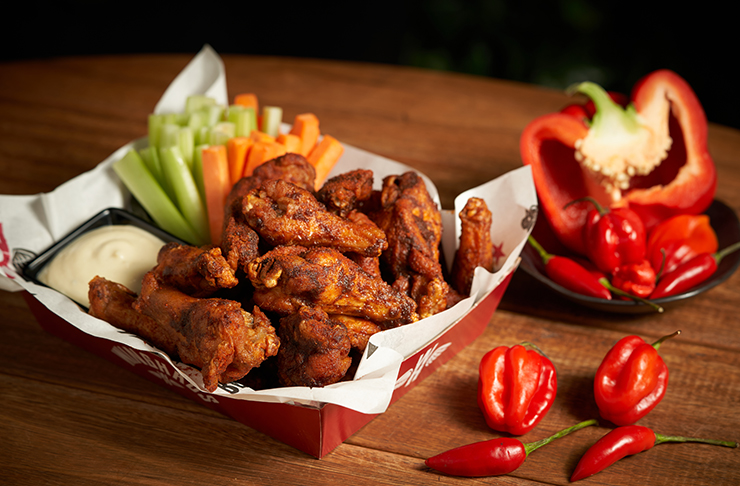 The newbies will be available alongside the WinHAUS staple sauces like Jack Daniel's BBQ, Korean, and chipotle. If that all sounds too good to be true, you'll actually get a complementary sauce or rub for every 10-piece serve of wings you hammer into.
And in true WingHAUS form, there's a number of ways to wash these limited edition sauces down, including with one of the 40 tap beers, tap cocktails, slushie margaritas, and even a frozen one-litre Stein Rita.
For more details, head here.
The Details
What: WingFest
When: Tuesday 1 December until Sunday 28 February
Where: WingHAUS By Bavarian, Sydney and Brisbane
Image credit: WingHAUS