Is the Gold Coast about to embark on some kind of Japanese renaissance? If we're going to see more flavour innovation, moody-lit dining rooms and vibrant ambiance like what's on offer at Anekawa, we'd be pretty happy to hear it.
Realising a long-held career dream, Koki Anekawa recently opened his first Japanese eatery, tucked away in the unassuming 'burb of Mudgeeraba.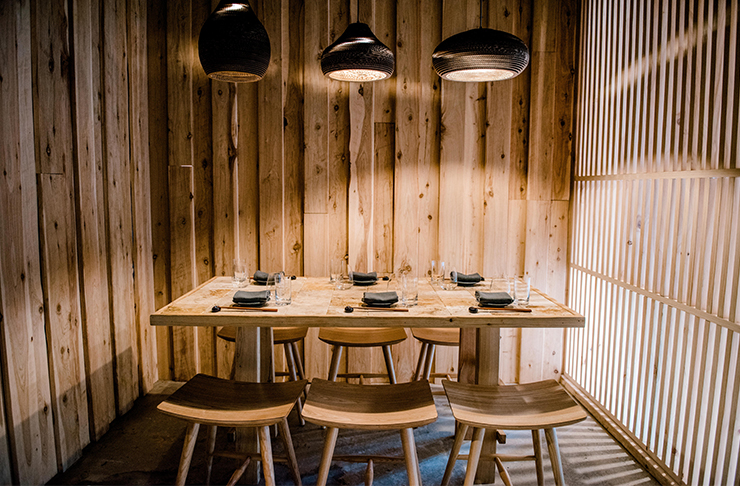 Past the Noren curtains, you'll find an intimate 26-seat dining room—by the same designer behind Etsu Izakaya—featuring darkened walls, rough-cut timber accents, blue stone tabletops, rattan chairs and an exposed concrete bar top and flooring.
With a resume that includes Sous Chef at Rick Shores, Sydney's Bistro Moncur and a tenure at Tokyo's three-Michelin Star Quintessence, Koki knows his way around the kitchen. His respect for organic, locally sourced, small batch ingredients—like the bushel of green peppercorns from Mount Tamborine, bamboo hearts sourced from Eumundi, a producer's first ever harvest of Japanese ginger that currently features on the dessert menu, or the line-caught fish that's dry-aged in house—is paramount.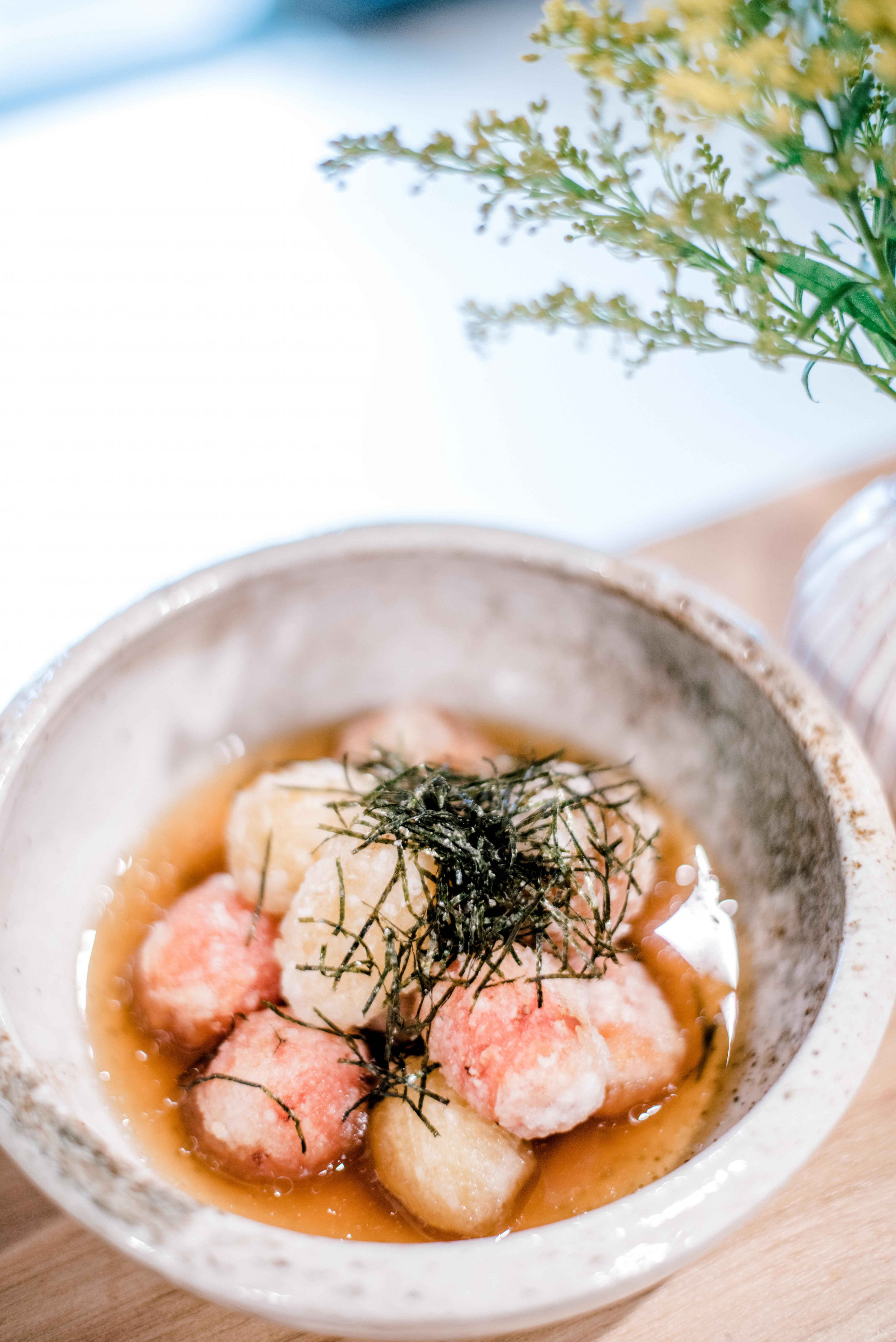 We recommend starting the night off with oysters shucked to order or the vegan friendly Konnyaku sashimi—it has a texture distinctly like fish, but is actually an Asian potato. This wizardry continues throughout the menu, from the char-grilled fish heads main served over a sticky and salty housemade plum sauce to the char-grilled Cape Grim hanger steak with sansho-spiced kipfler potato.
We never thought agedashi tofu could be improved, but clearly, we were wrong. Anekawa has their own intriguing version which substitutes tofu for local organic heirloom tomatoes, fried with a crispy coating and bathed in a housemade sweet and salty broth.
You'll also want to try more traditional dishes like Anekawa's signature clay pot rice, cooked to order and served in earthen-ware pots brimming with flavour-packed produce and sauce combinations like beef, coddled egg and chives.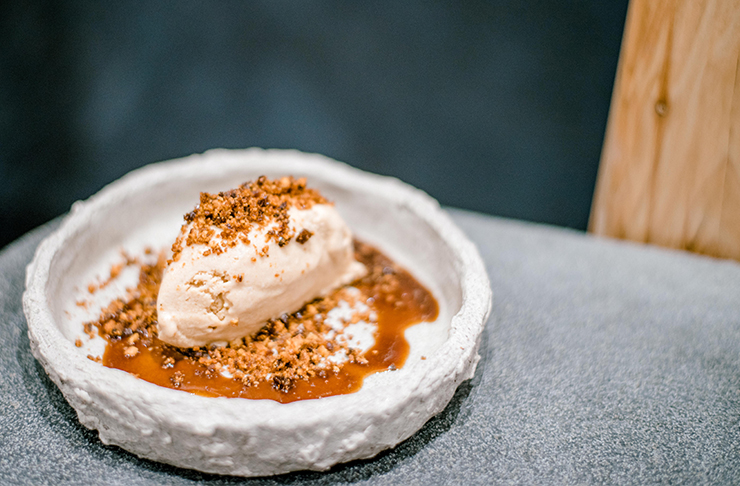 Just promise us that you'll save room for dessert. We encourage you to cast your eye over the concise menu, landing on the Kinako ice cream—toasted soybean with a nutty caramel flavour and sprinkled with walnut praline. Don't bother sharing this one, it's way too good for that.
Drinks wise, there's excellent sake and a carefully hand-picked selection of low interventional wines—which are literally picked, crushed and bottled or barreled—includes the lightly sparkling Marions Pet Nat Mut from Tasmania or the Nikkal pinot noir from the Yarra Valley.
Totally worth hunting down, Anekawa is now open for dinner from 5:30pm Tuesday through Saturday.
The Details
What: Anekawa
Where: Corner Swan Lane and Railway Street, Upper Mudgeeraba
When: Open from 5:30pm, Tuesday to Saturday
For more information, click here.
Image credit: Kaitlin Maree for Urban List