Admit it, you love the thrill of meeting a potential soul mate and you daydream about falling in love, pro-creating, and watching the sunset from your Hedges Avenue apartment.
But mostly, dating involves uncomfortably avoiding all hard-to-eat pasta dishes and the painfully awkward "who's gonna pay" convo. And what if your date turns out to be a dud? You go to your best friend, of course!
No matter the ups and downs you've faced over the years, your bestie has always had your back (and you've had theirs). You guys are cute. So why not head out for a friend date to make your appreciation public?
Lucky for you, we've summed up the 10 best cafes on the Gold Coast to host your next cute friend date. You can thank us later.
Providore Marina Mirage
This fancy af bakery-cafe fusion makes for an indulgent friend date with no judgment. Eat too many freshly-baked pastries and then meander through the Marina Mirage precinct, scoffing at price tags and laughing all the way back to another croissant. If sit-down dining is more your jam, pull up a stool and chat over Providore's balsamic mushrooms while cheersing fresh juices to the take-home deli section (perfect to enjoy over the next episode of Narcos).
The Yard Cafe
Did some one say mimosa o'clock? Embrace all-day dining, and a 3pm to 4pm happy hour on weekends, with your number one bud. Nothing says true friendship like teary confessions of love while scoffing pulled-pork tacos. The Yard in Nobby Beach is a perfect hideaway for you and your fave pal to admire the décor and lizard in the sunny courtyard while grazing all day long.
Terrarium
Treat yo-self on your next mate date simply because you're nice like that. Need an excuse to shovel a whole cake into your gob? Nah. But a Bruce Bogtrotter-styled cheer squad would help. Terrarium takes cake and coffee nek level and dishes up floral arrangements on top of your slice (which have like, no calories). Stop taking your number one pal to Nana's cake sales and get your butts into Terrarium, one of the best cafes on the Gold Coast.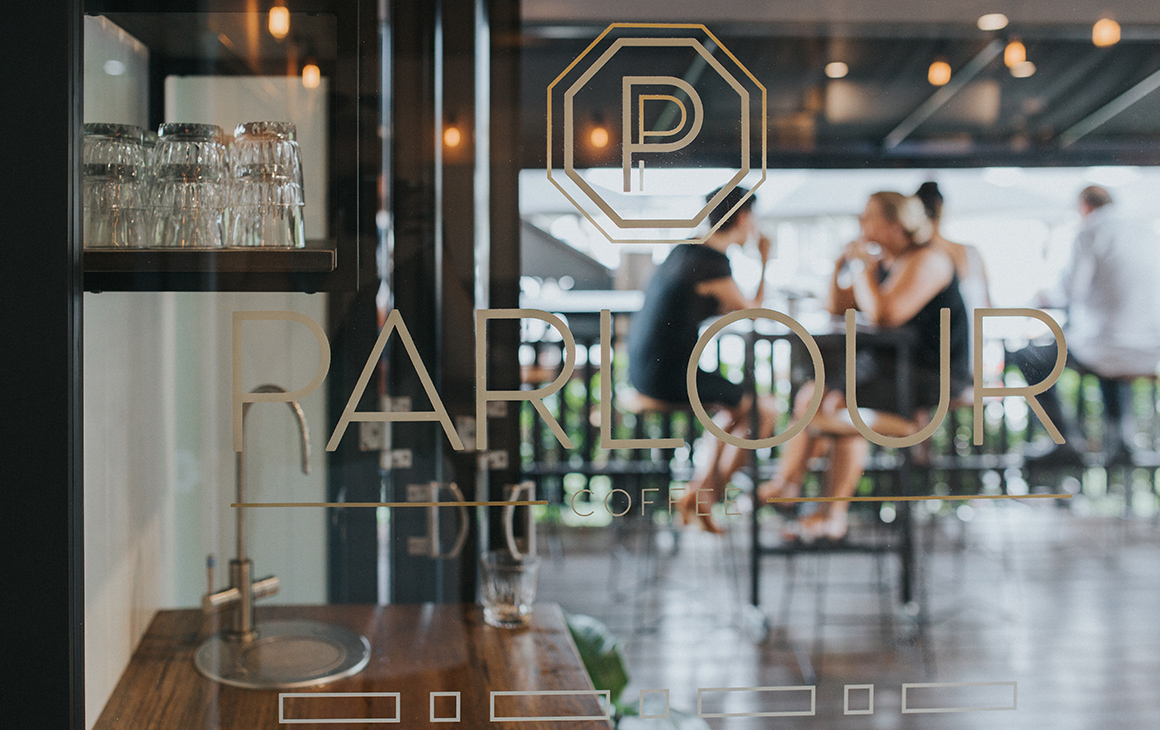 Parlour
Don't get us wrong, Burleigh kills it. But sometimes you want to escape the main drag and its hoo-ha without having to venture too far. News flash: Parlour Coffee saves the day with their well-stocked treat cabinet, unique twists on classic breakfast dishes and most importantly—smooth coffee. Parlour is one of the best cafes on the Gold Coast for the caffeine-loving duo. Toast your lattes "to us" and live up to your millennial rep by ordering smashed avo on sourdough.
Elk Espresso
Elk Espresso has just dropped a new autumn menu and if that's not a great reason to plan a friend date, we don't know what is. If you're looking to adventure past eggs benny or a plain old B&E, then Elk is your perfect stop. Pushing creative boundaries with breakfast gnocchi and drool-worthy basil and chilli scrambled eggs, Elk has upped their brekkie game, yet again. Take a really long time chewing each bite and Masterchef critique the crap outta these new seasonal faves. Or, save time and just score all dishes 10/10.
Paradox Coffee Roasters
If you and your fave friend haven't checked out The 4217 yet, where have you been? Get your art on and book in for a latte art workshop with your tweedle-dee at Paradox Coffee Roasters. This Surfers Paradise location makes for the perfect Insta-worthy friend date, offering unique classes to transform you into a mista barista (or barista sista) in 90 minutes! Take home a bag of sustainably-sourced coffee blends to practice your skills on (and, you know, mix with whiskey for a good time). If you're more about tea, choose from over 20 mixes to brew at home or sip in store.
Commune
Plan your next BFF rock out with Commune's quirky gig guide-lined walls. Chat over a guilt-free trout stack or chocolate brownie (sans gluten) and sip Hawaiian tea like it's nobody's business. Then, check out the op shop around the corner to pick up next Saturday night's get up. Just make sure it's bust-a-move friendly (we're talkin' apple bottom jeans and boots with fur).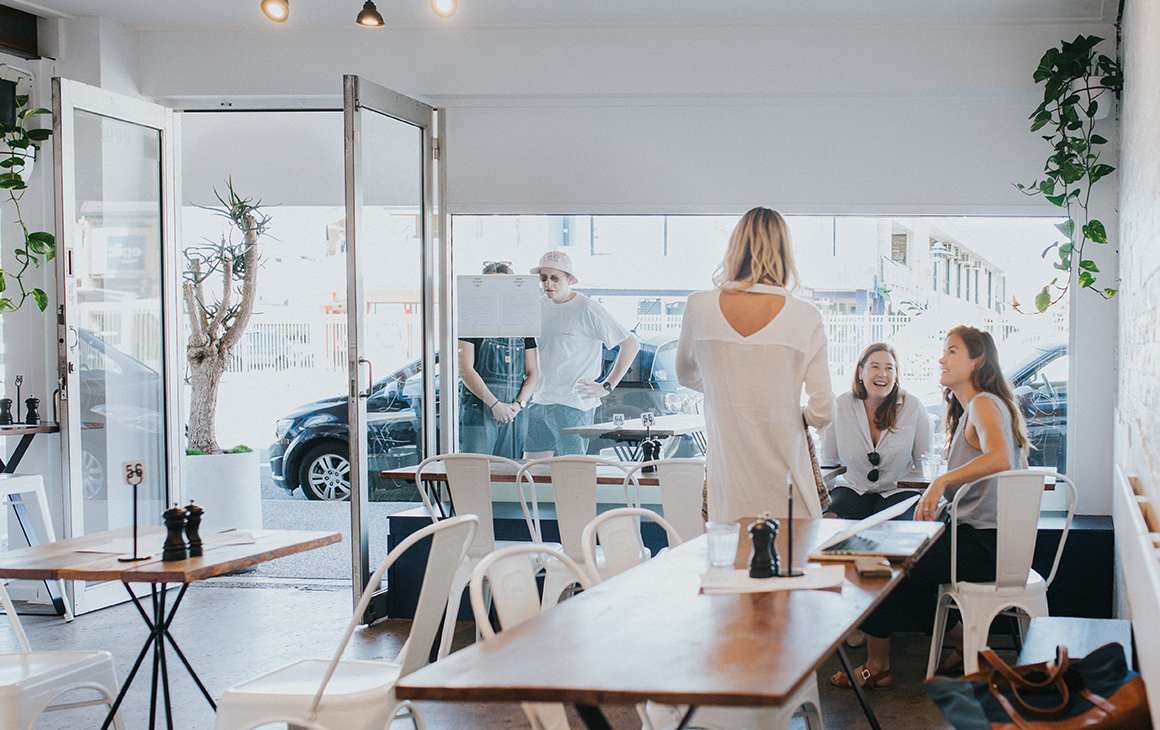 Mr Bengel
As we're sure you're aware, a brand spankin' new hub of cuteness has set up camp in Palmy, and they're here to stay. Open-plan dining and pillows that still have their poof are among the features you can enjoy. Not to mention choc mint slices and peanut-banana smoothies, perfect to discuss last night's tinder date over. Mr Bengel is fo sho one of the best cafes on the Gold Coast for your next cute friend date.
Osteria
Kick things up a notch and whisk your best friend away on a casual road trip across the border to Casuarina. Suss out picturesque Osteria while subtly nudging the brunch package list (for 15 or more) under your bestie's nose. They'll totally pick up what you're putting down and book in for your next "surprise" birthday party (lucky you!). A simultaneous cough and point to the cocktails on entry add-on will have them sold on the cute friend date brunchin' idea in a jiffy.
Board Culture Espresso Bar
If you and your closest mate are all about surfing but struggle to chat over crashing waves, then step into Mermaid Beach's Board Culture espresso bar and combine your loves. Peruse vintage surfboards while chomping down on an infamous Bomelet (burrito omelet) or enjoy a frothy cuppa. The laid-back blokes at BC have got you covered for all of your surfing needs and will make the two of you feel right at home.
Did we miss your fave among the best cafes on the Gold Coast for cute friend dates? Let us know! 
Photo Credit: Hayley Williamson for Metropolist