If you're a regular commuter north on the Gold Coast Highway, through Tugun and Currumbin, you've likely noticed a significant development underway on your left side, just before you hit the lights at Currumbin Wildlife Sanctuary.
We've been watching eagerly too, perhaps a wee bit selfishly. Firstly, because this impressive new retail hub will be a valuable addition to our own neighbourhood, but more so because we've heard whispers of what's in store.
And today folks, we've been given the green light to share those teasers with you! Any southerners living in the convenient radius should be chuffed to learn what's coming to your hood, just in time for Christmas holidays.
May we introduce—Cornerstone Stores!
Cornerstone Stores is a labour of love for a family of long-time locals. They knew this high visibility highway corner block, which backs onto the Currumbin Wildlife Sanctuary, had sat vacant for too long. Purchasing the land four years ago and designing their dream community hub ever since, they've enlisted the help of architects Richards & Spence (who're responsible for the sleek 19 James Street development in Brisbane) to create a mixed-use destination both they and the local residents could all enjoy.
Not only are they creating an impressive one-stop bricks and mortar retail hub with character and style, one that's a contemporary twist on the orange-brick apartments of the 60s, they've worked hard to ensure the vendors joining them in the space are at the top of their game and carry a similar ethos and passion for the neighbourhood and environment.
Because we know how much you lot go gah gah for a cool new cafe—you'll be first in line to visit STABLE Coffee + Kitchen. Expect a wholefood breakfast and lunch menu that nourishes the body and soul, share plates, an array of beautiful salads, as well as specialty coffee from Melbourne's boutique roaster Seven Seeds. Licensed for those Friday lunch drinkies overlooking the rear grassy terrace, STABLE is certain to become the social heartbeat of this vibrant local hangout.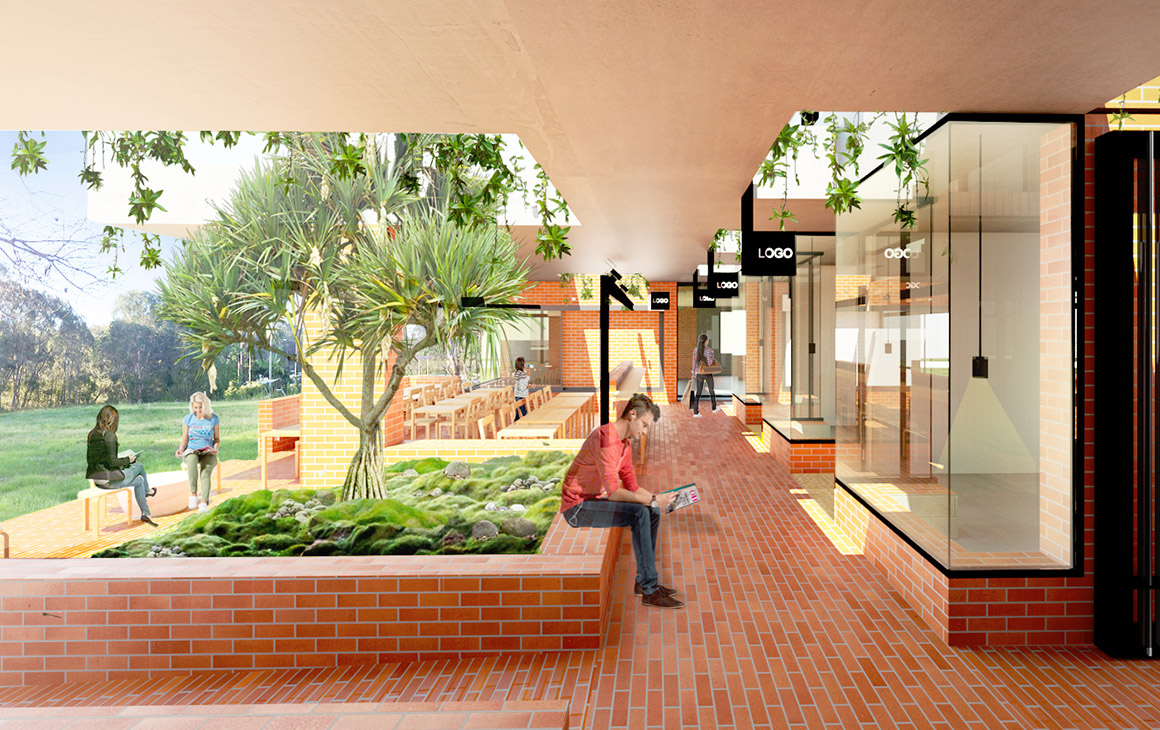 If you're a Pilates fan, you'll already be familiar with The Body Method brand, who boast one of the most beautiful studios on the Coast. An organic expansion of their flagship studio in Tugun, they'll be opening a larger, even more magical space in Cornerstone Stores with capacity to host yoga, Barre and mediation as well as Pilates and space for workshops. We can't wait for this one!
Ready to treat yourself to a new piece of activewear following your yoga class? Meander a few steps to Prae Store, a lifestyle, wellness and beauty boutique selling everything from mats to luxe workout wear, health products and high-vibing crystals. Add to that a wine and cheese shop called Quince (you know where to find us!) and a gorgeous holistic and organic hair salon, Zanzi Hairdressing by Kerri from The Bride's Mane. Kerri takes great pride in providing a hairdressing experience that causes no harm to the hair, health or planet; think: essential oils instead of chemical fuels, sustainable instead of waste and even DIY hairstyling workshops. Bliss!
With four additional retail vendors yet to be announced and an anticipated opening date in December we, along with the rest of the southern Gold Coast, will be counting down the weeks until we can call this our new local. Summer can't come soon enough!
The Details
What: Cornerstone Stores
Where: 570 Gold Coast Highway, Tugun/Currumbin
When: Opening late 2017
Looking for more things to do in the vicinty of Currumbin? This list should keep you busy for a while.
Image credit: Cornerstone Stores