Paddock to plate, produce driven, locally sourced, sustainable—they're all buzz words in culinary circles these days. Yet how many can truly make the claim?
A few months back, an incredible farm cafe quietly opened with little fanfare and utmost modesty. It's been flying under the radar except for those in the know. Until now. After a recent visit, we feel it's our duty to spread the good word about our favourite new regional dining experience.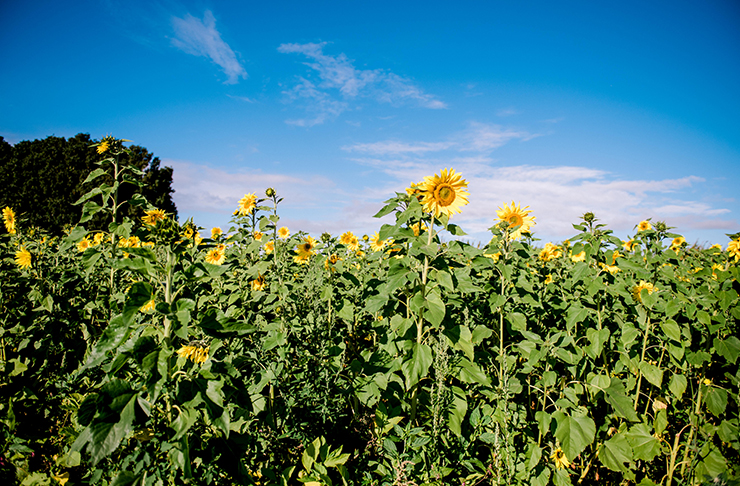 Urban List readers are no strangers to Farm & Co. Nestled in the fertile, rolling hills of Cudgen on the Tweed Coast, their vibrant sunflower fields have been blowing up our Insta feeds with every new bloom since 2017.
Perhaps you're yet to venture the short 10-minute drive south across the QLD-NSW border. Perhaps you've previously visited this slice of farming nirvana in our backyard, snapped your sunflower selfies, grabbed a few freshly plucked veggies from the farm stall shed and trundled on your merry way, never to return.
Well, we're here to tell you, it's time to make that trip to the country (again).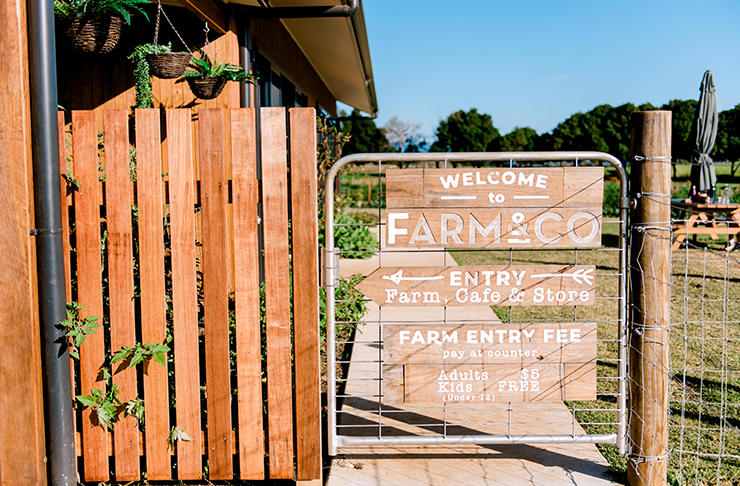 On the sunny morning we visited Farm & Co., the resident calf Chickpea was grazing in the grass alongside the fluffy chickens, while rescue pigs Hank, Pepie and Beanie rooted around in the field behind. The sunflowers (a cover crop which functions as an integral part of the farm's organic growing process) were in full bloom and beckoning from afar. But they're no longer the stars of the show here.
Farm & Co.'s new cafe has arrived at the perfect time—filling a growing enthusiasm for knowing where our food comes from and supporting the farmers right at the source. It's the realisation of a long dream for owner Michele Stephens, her partner Ian and four children, who've live and breathed this farm since 2002.
Naturally evolving through the months and whatever goodness is being pulled from the ground with each new season, the menu here is farm to plate in its purest form. With veggies gathered from the fields literally steps away; what isn't grown on site, is mostly sourced from farms across the road or within a few kilometres radius.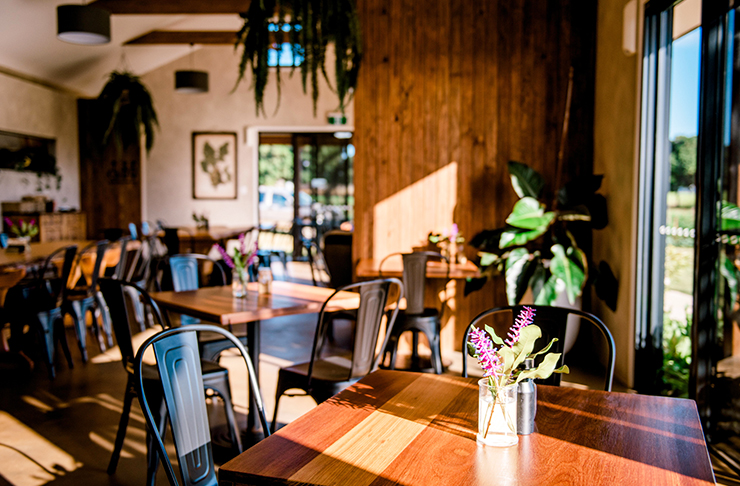 Originally from Melbourne, Farm & Co.'s head chef John Wearne comes fresh from 15 years living in Spain, where he was immersed in the slow-food movement running a busy restaurant in Barcelona that sourced produce direct from its own farm. His experience, and that of his small culinary team, brings serious legitimacy to what they're doing here.
The menu is exclusively vegan and vegetarian, and even if you're a devout meat-eater, you absolutely won't miss it on the menu. We stared with the Vegan Breakfast bursting with colour from roasted tomatoes, button mushrooms, avocado, cashew cheese on Bread Social sourdough and the optional addition of locally-made sauerkraut. Complimented by a delectable salad of soft Byron Bay buffalo mozzarella with smoked and pickled beetroot, crispy slithers of apple and daikon.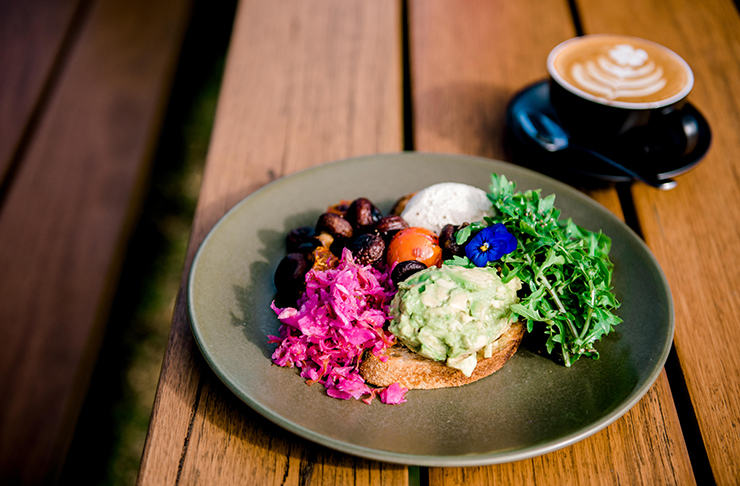 John spoke fondly of his lunch menu and we're already making plans to return for the Farm Bowl generously loaded with pickles, sauerkraut, tempeh, slaw, local brown rice, greens and mayonnaise over a fresh herb salad. All lunch dishes are super reasonably priced at $21 to $23 each.
You only need to linger here with your eyes and ears open to feel the love that's been poured into every inch of this family-owned and run organic farm. It's an energy that dances in the air and permeates into the soil, the food that grows in the ground, and ultimately ends up on your plate.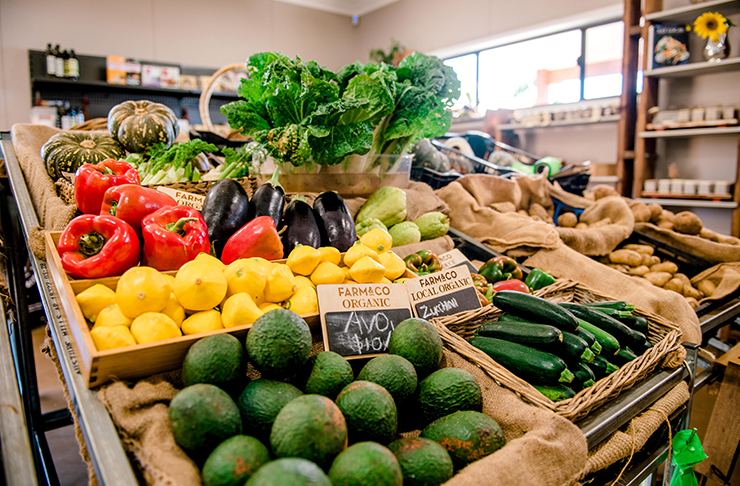 Stick around long enough and you'll not only leave with a very content belly and an armful of produce to feed your family for the next week, but with a new found knowledge of organic farming.
If you're looking for a low-key alternative to Byron's goliath operation The Farm, for a grassroots experience that's evolved naturally from the ground up, you'll find a lot to love in Farm & Co.'s cafe—one of the most inspiring local food stories we've encountered all year.
Farm & Co.'s new cafe is open for breakfast and lunch on Wednesday through Sunday (8am to 3pm) and coffee and cake on Mondays and Tuesdays. Get all the details you need to know about Farm & Co. here.
Image credit: Kaitlin Maree Photography