While Indian food isn't always synonymous with fine dining, Kokum, the Gold Coast's latest new opening, is absolutely changing the game with their refined, modern and mouth-watering offerings.
Taking up residence at the luxurious hotel Palazzo Versace, the waterfront restaurant is the perfect spot for a long lunch featuring a dramatic brass bar and ample outdoor seating overlooking the marina.
While the food is undeniably top-notch, the price point makes it a place that isn't just reserved for special occasions. And, if you can snag a table or cocoon lounge out on the deck, you'll instantly feel like you're in holiday mode.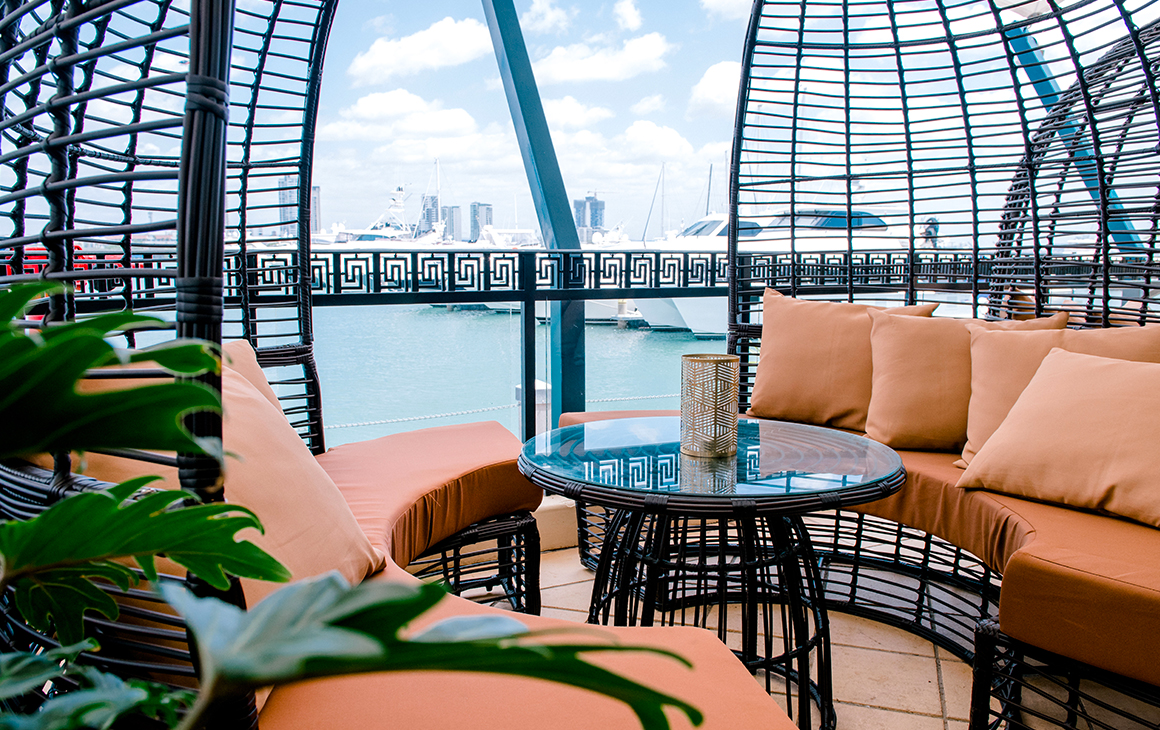 The menu, curated by Michelin-starred chef Manjunath Mural and executive chef Sabir Merchant, effortlessly blends traditional Indian flavours with a fresh modern twist using locally sourced ingredients.
We recommend starting with the Pani Puri; a semolina shell filled with a mixture of potato, sprouts and Kakadu plum, served with a side of Sol Khadi, a traditional Indian drink made from coconut milk and kokum. While it looks almost too pretty to eat, empty the Sol Khadi in the shell and pop the whole thing in your mouth for pure flavour explosion.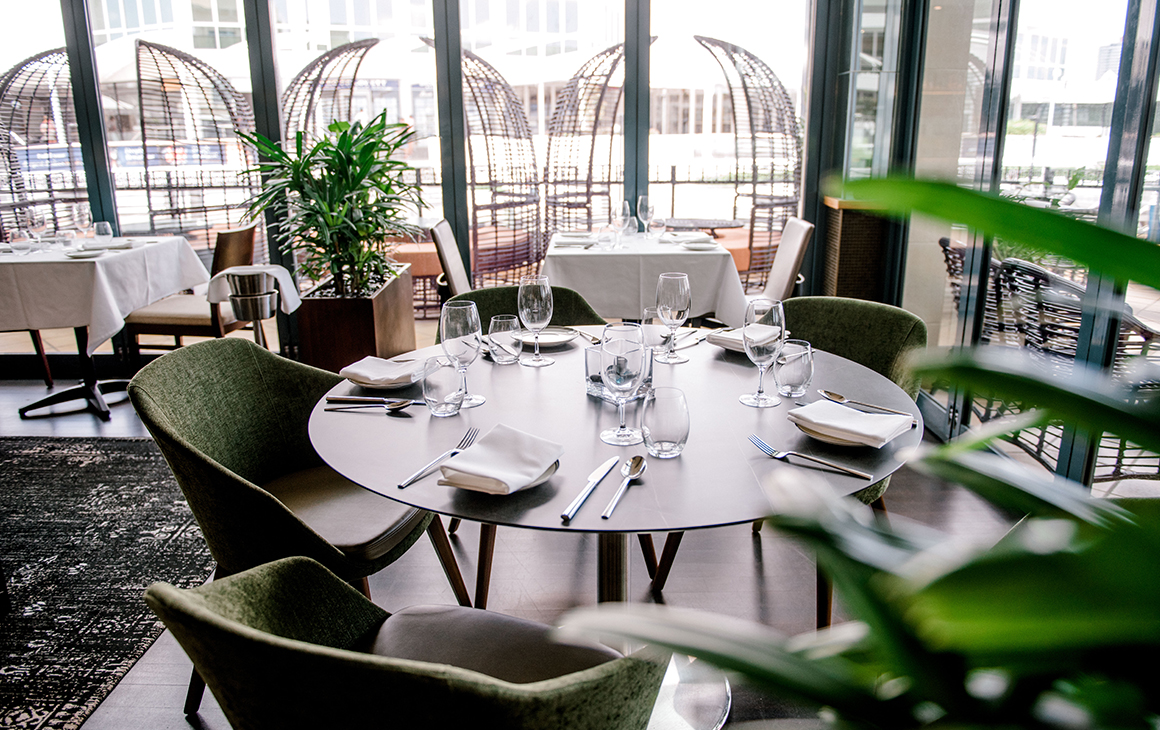 Seafood is king here, with much of it cooked in a tandoor, a traditional clay oven often used in northern Indian cooking. The technique results in melt-in-your-mouth seafood with the most delicate of flavours. Order the pomegranate prawns, tails on, served with a yoghurt marinade. And the sambal barramundi with turmeric yoghurt, masala caviar and charred silver beet. Don't choose one or the other, trust us and just order both.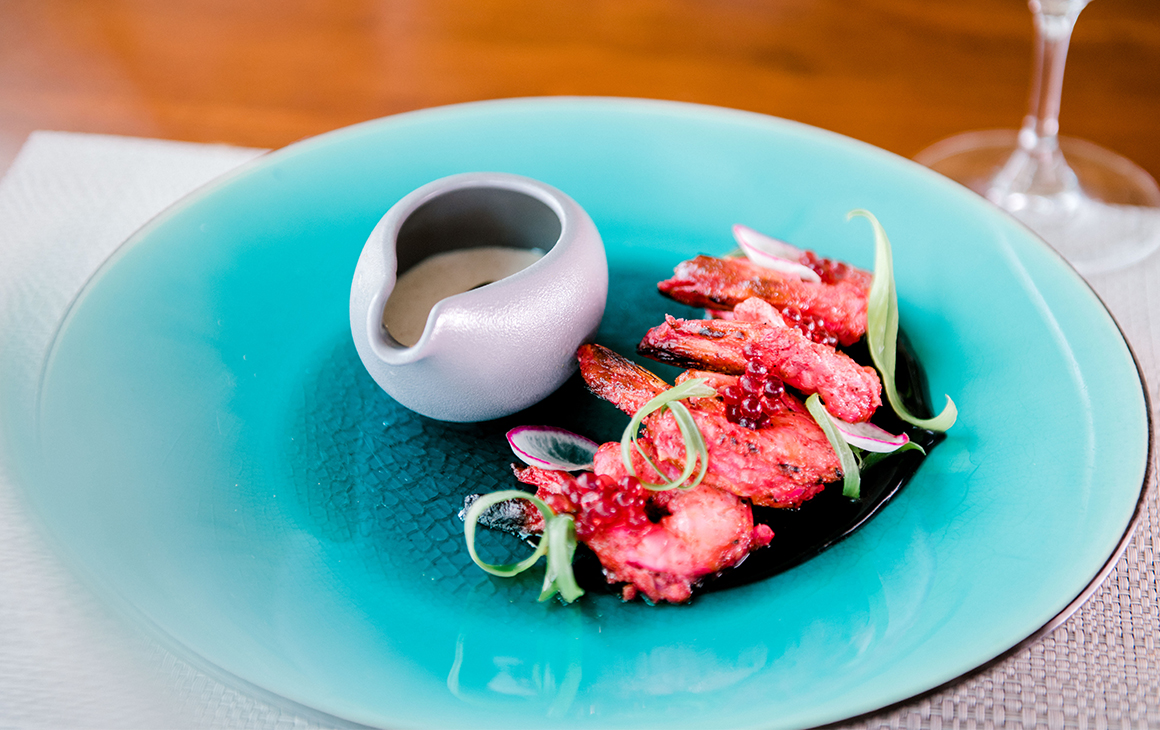 You'll need to come hungry when dining here because you can't pass up the Shakahari Biryani. Locally sourced baby vegetables, rice, rose water, whole spices, yoghurt and ghee are cooked in a traditional dum technique. This is where ingredients are put in a clay pot, sealed and cooked over a slow fire. The results are a fragrant, delicious dish that's nothing like we've ever tasted before.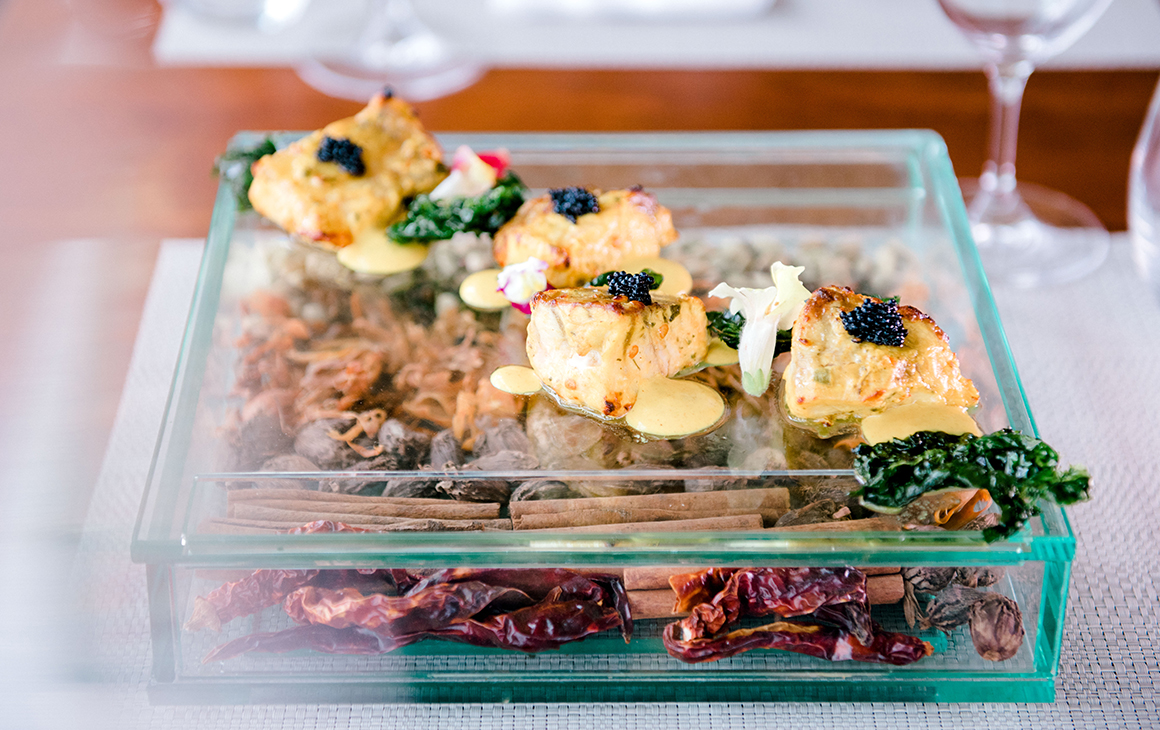 While it's hard to believe anyone would still have room for dessert, you'll need to suck it up because the finale is just as special as the start. Gulab Jamun, is a sweet, syrupy dome-shaped cake popular in India, Nepal and Pakistan, but here at Kokum, they've paid homage to the traditional favourite while giving it a modern edge, serving it with saffron cheesecake, pistachio crumb and boondi. Plated like a piece of art, it tastes as good as it looks.
And that's only the beginning of the food on offer here. The menu is five pages long, so we suggest making several trips back here.
Image Credit: Kaitlin Maree Photography for Urban List